Hi all.
After a slow start,,( blame the Camel),,my entry for Fighters Under The Midnight Sun over on Aeroscale is coming together well now.
It the Revell Hurricane MkIIB in 1:72. Emeritus kindly sent me the Finnish decals for it as he had some spare.
I filled and repositioned the outer 2 machine guns on each wing but apart from that its straight from the box.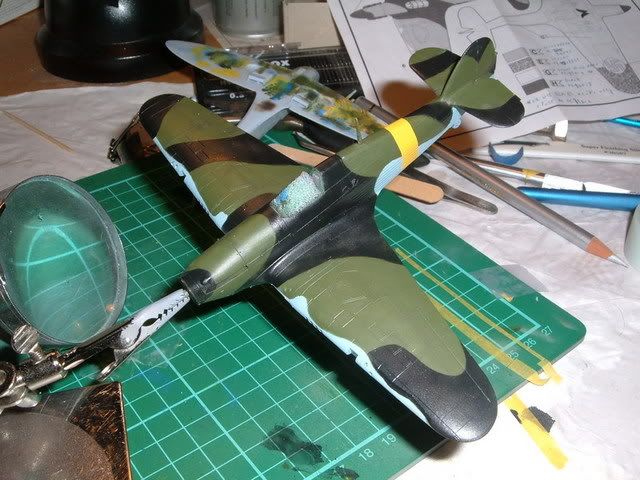 Should be done in a couple of days. Theres some really nicely engraved panel lines on this so Im going to have a go at getting a wash im finally happy with on this one.
Nige