Hi all.
After a comment by Jean-Luc over on Aeroscale I couldnt resist building another Sopwith Camel.
He posted this artwork which I tried to reproduce as closely as I could.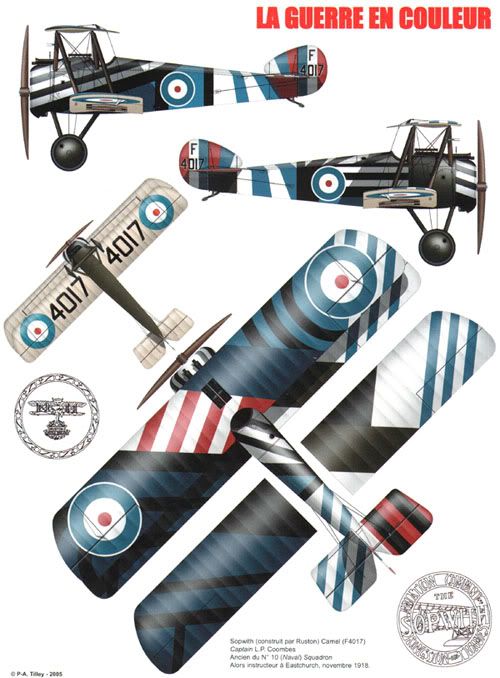 The kit is the Revell Sopwith Camel in 1:72,,a bargain at £3.The Tamiya Masking Tape cost more than the kit!
It took me about 3 weeks to do all the masking and spray the stripes.The circular bands were masked with paper masks cut with a compass cutter and dampened to make them stick long enough to spray.
The rigging was actually the easy bit!,,Never thought Id say that!!!
Enjoy the Pics.
Nige