"I like big trucks...and I cannot lie!"
This is my latest build. It is the M920 MET (Medium Equipment Transporter) used by Engineer units as a prime mover for the M870A1 lowboy trailer hauling equipment such as dozers, loaders, the M9 ACE, or other engineer equipment. It is a 8x6 (8 wheels, 6 powered), with the center axle being a pusher axle that raises and lowers to take some of the weight of the load. It also has a winch to help pull vehicles up onto the trailer.
Here is the actual truck.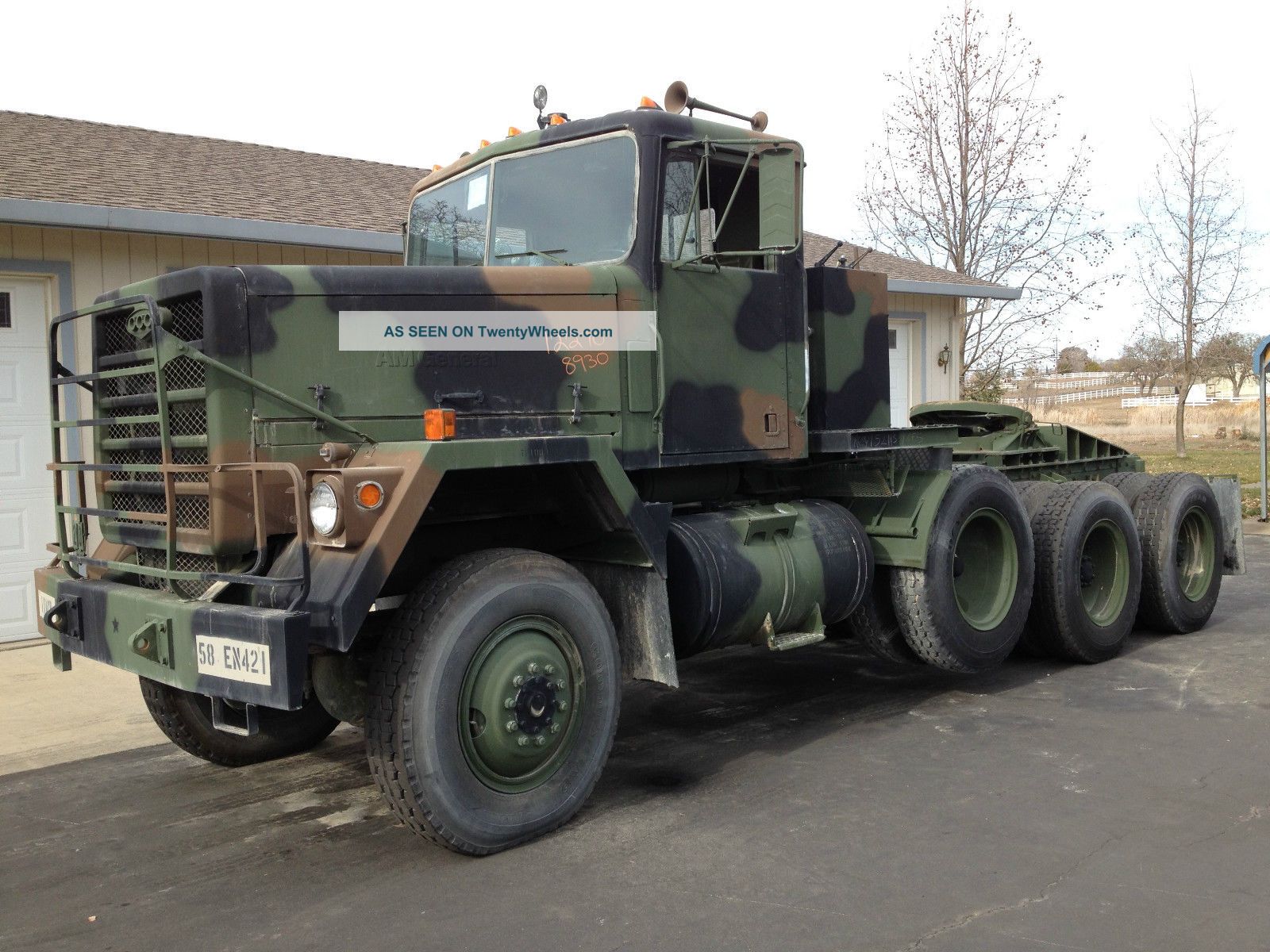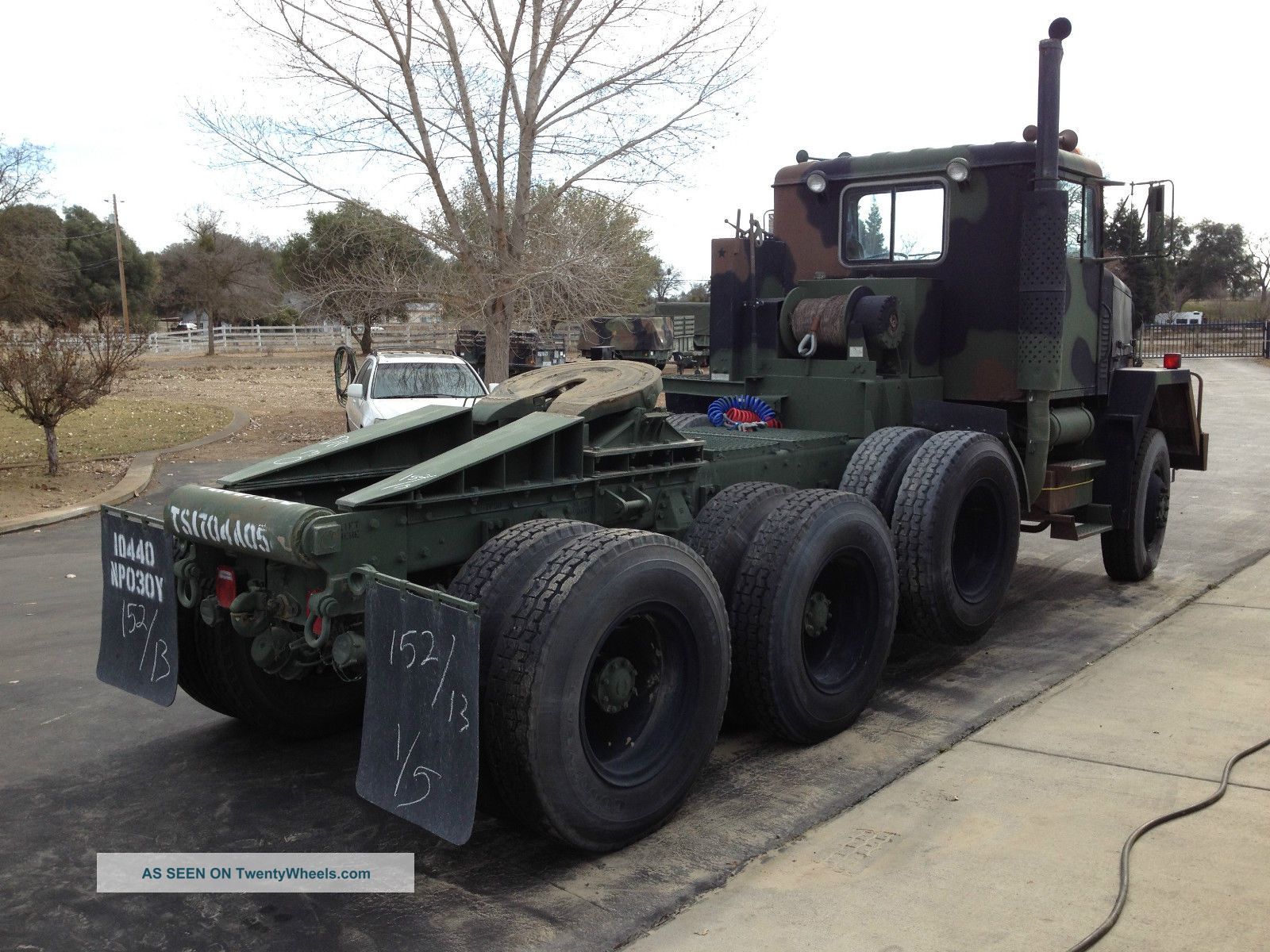 With M870A1 trailer.
To make the truck, I am using the Trumpeter M915, parts from the Trumpeter M983A2 LET, the M870A1 trailer from the Trumpeter M983/M870 kit, parts from Meng's M911, and some scratch-building.
So far, I pretty much have the chassis done.
To start, I had to lengthen the frame to an overall length of 319 inches, which is 57 inches longer than the M915. In 1/35, that equates to 42mm. I built the extension out of sheet styrene pieces made into a C channel. Then I added the driven front axle from the M911 kit. Next, I added the pusher axle parts. I found that pretty much all the drive train parts of the Meng M911 kit are on the same sprue, E sprue. I was able to order just that sprue from Meng. I also used the transfer case from a HEMTT, along with the drive shafts from the M911 to finish off the drive train. All the drive train and axle parts fit really well. I am very happy with them.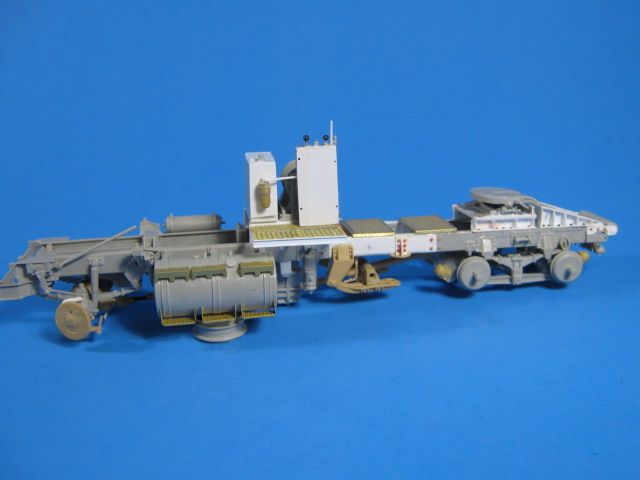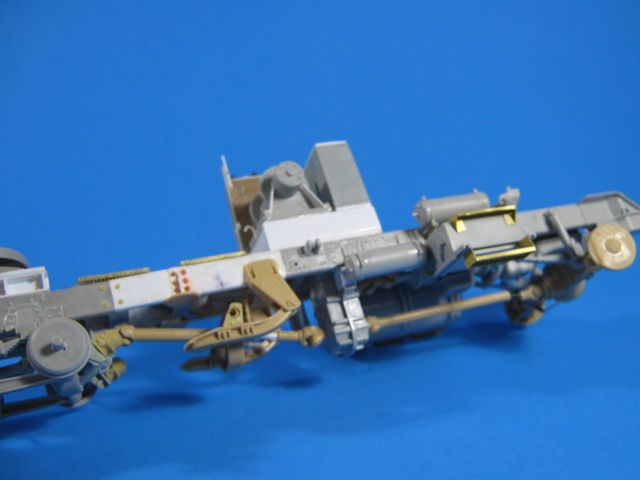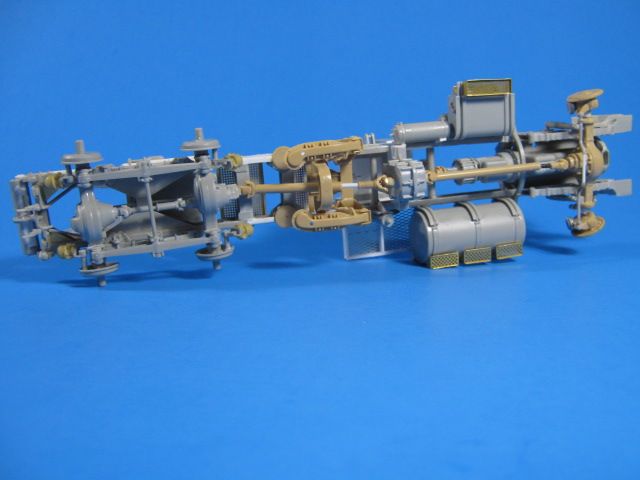 Next was onto the fifth wheel, Here, I used the heavier fifth wheel from the M983 kit. I scratch-built the ramps and raised platform for it from sheet and c-channel styrene. I also added the rear roller by making its mount out of sheet styrene and the roller from a left over air tank. I finished these assemblies by adding a bunch of bolt heads to them; about 50 all told!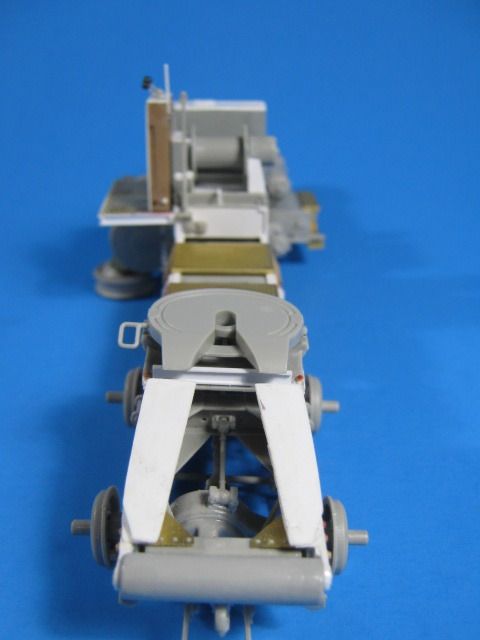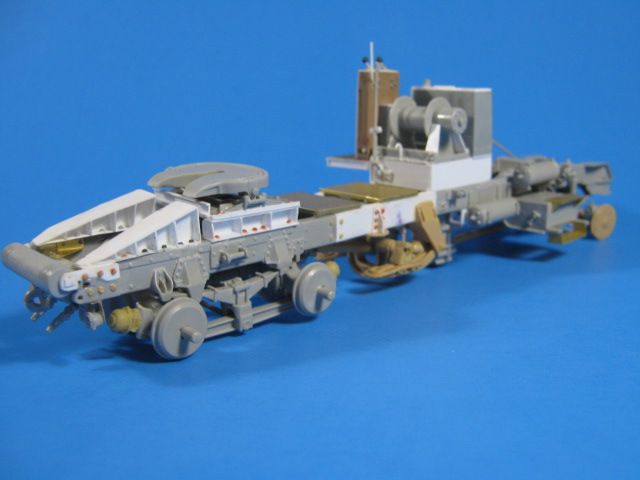 Next was the winch, its hydraulic reservoir, controls, and platform. I modified the winch from the M983 kit by boxing in one end and cutting down the upper frame around it. I made the hydraulic reservoir, control box, and platform from sheet stryrene and c-channels. For the control handles, I used some modified tie-downs and bird shot for the balls. The work platform was made out of c-channel and left over PE screen.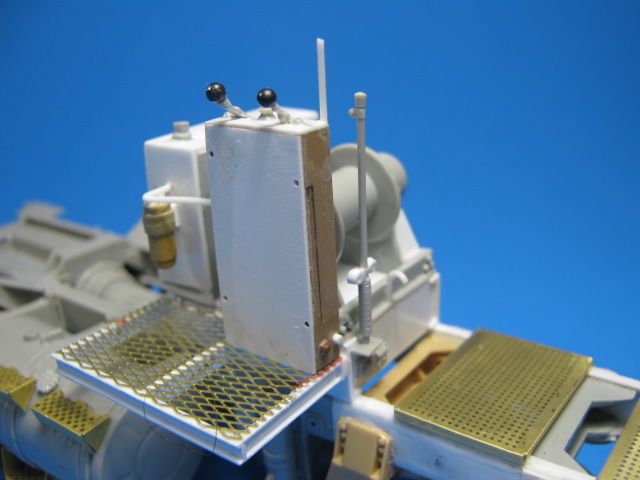 Here is how the triple rear wheels will look. The third set of wheels comes from a 1/32 Monogram trailer kit that happen to be the exect same size as the kit wheels.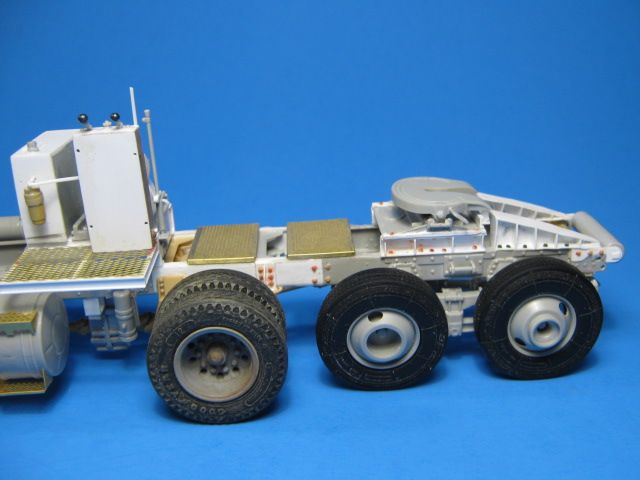 Next up is the cab, which will thankfully be a straight out-of-the-box build, with some added details of course.
More to come soon.