hmmmmmmmmmmm
going off on a wild tour into the dark forests of the Guessing Country ..............
1. This was a prototype.
2. I read somewhere that the specified weight limit was to be 7.5 tons and the armour was specified as 13.5 mm
3. The rims were cast from some kind of light metal alloy to keep the weight down.
Casting something large is one thing, casting something large and with thin walls, 13.5 mm thick sides of a casting that is somewhere around 5.5 meters long is more difficult.
My guess is that the hull was not cast at all except maybe for small pieces. If I were to build such a prototype I would use steel plates. For the full scale production it might be better to use casting but considering the shapes of the hull it could still be easier to shape steel plates and weld them together. Maybe it was even a simple armoured box with rounded ends and the fancy shapes over the wheels was only thin sheet metal.
The welds you have made under the wheel arches: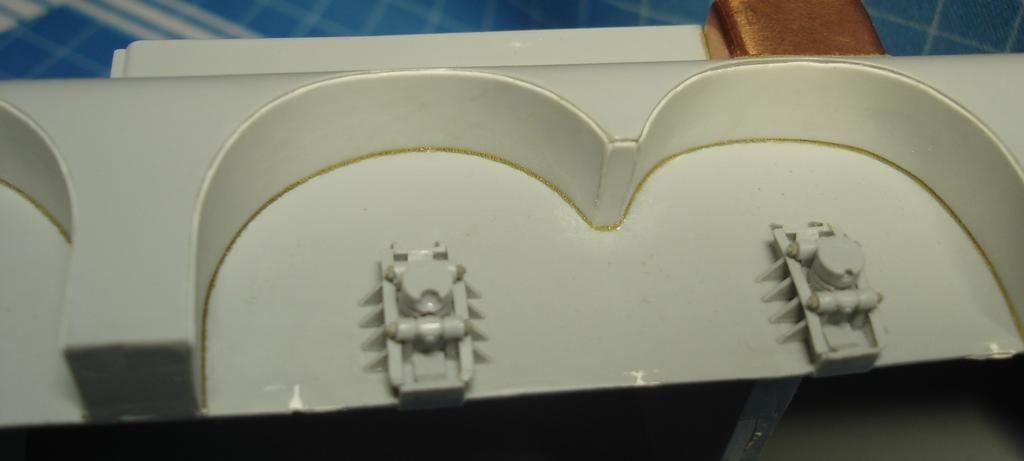 would fit the armoured box theory. The flat sides is the armoured box and the rounded shapes on the outside are there to increase volume to try and meet the original requirement that the ARW should float ...
Maybe you have already seen this page:
http://aviarmor.net/tww2/armored_cars/germany/arw.htm
The answer to your question: My guess is that almost the whole thing was welded. Don't know what I should say about the turret though ...
/ Robin