Hi guys!
I am working on a Takom Mk1 female tank. I have just started painting the camo. I finished the first side in a four color masked scheme, not really intending to be historically accurate. I just want it to look good. Before I move on, i was hoping to get some advise on how this looks and how it could be better.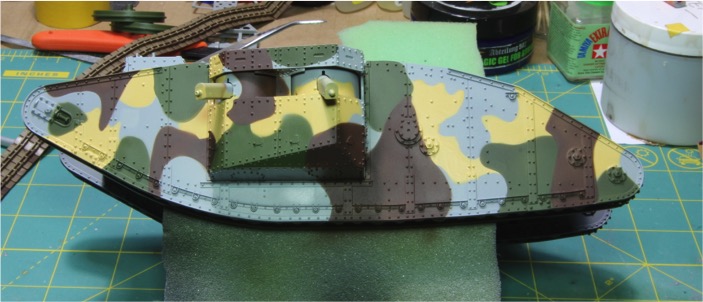 This is one of those time when I want some honest feedback, but please keep in mind, I'm not a rivet counter and am not trying to be 100% accurate.
Thanks for the help!
Mike