It was a busy weekend so just a small update.
I have decided to have the motor boats on the davits swung out, I cannot seem to get the boats to fit swung in.
The starboard davits in place with etched man ropes and falls.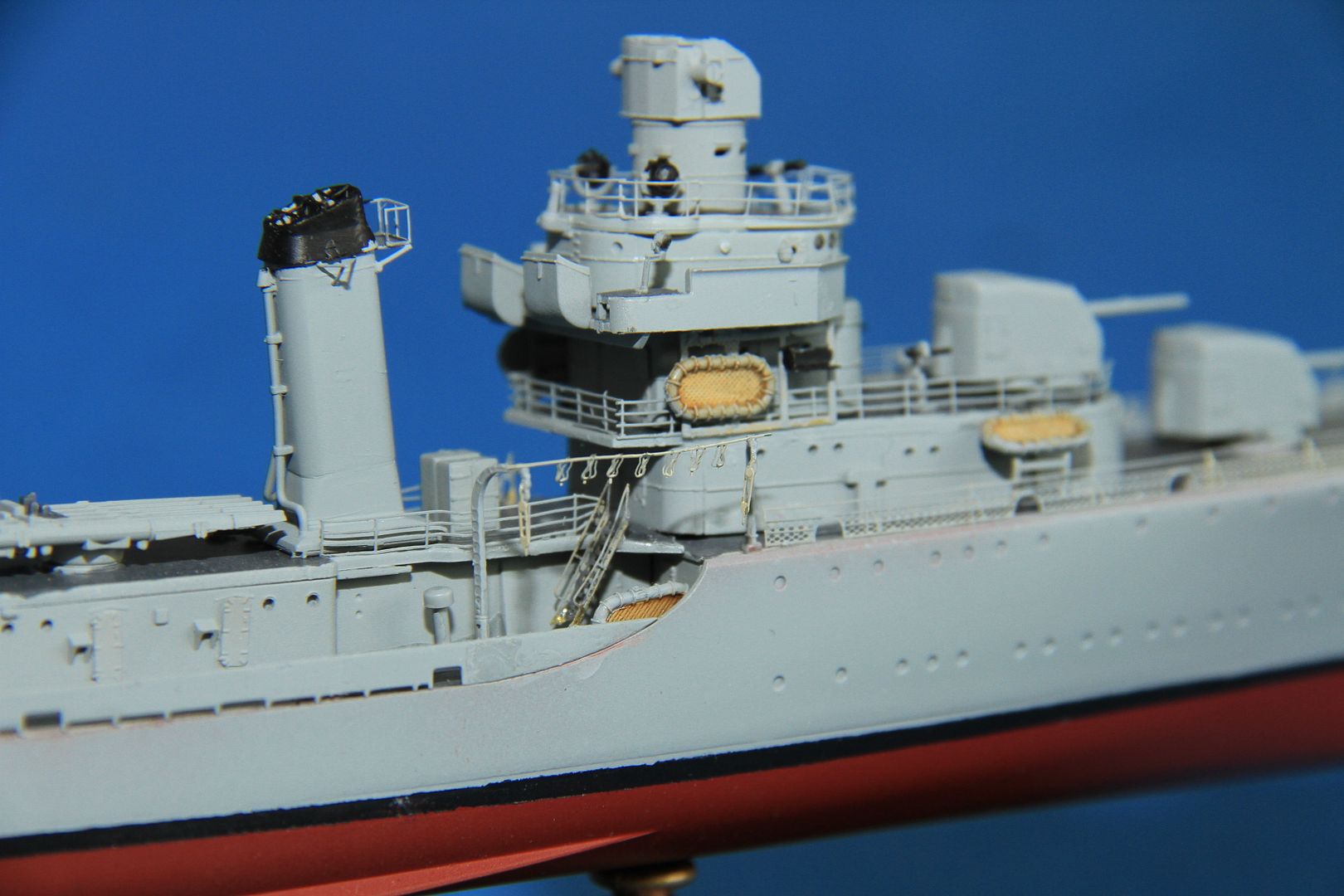 The foremast etch is designed for a later fit.
trimmed up and fitted.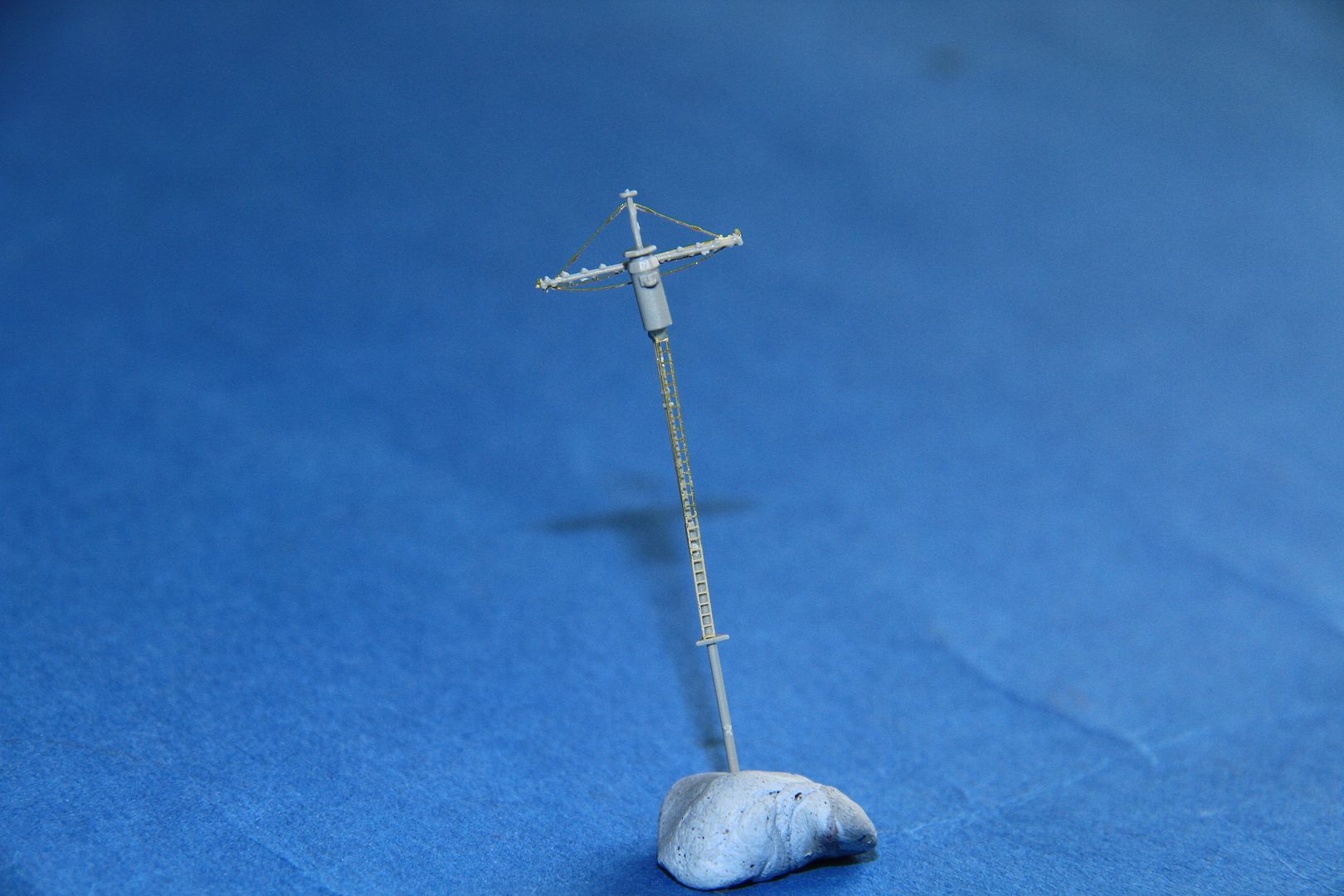 More soon.
Cheers
Si