With my RQ-7 99.9999% done it is time to start with my 56TH FG entry.
Subject of this build will be a P-47D from the 63rd FS, 56th FG piloted by Lt Sam Stamps. The cowling of this machine had pin-up made by Alberto Vargas.
The kit will be the Tamiya P-47D razorback and decals are from a sheet of Aztec decals.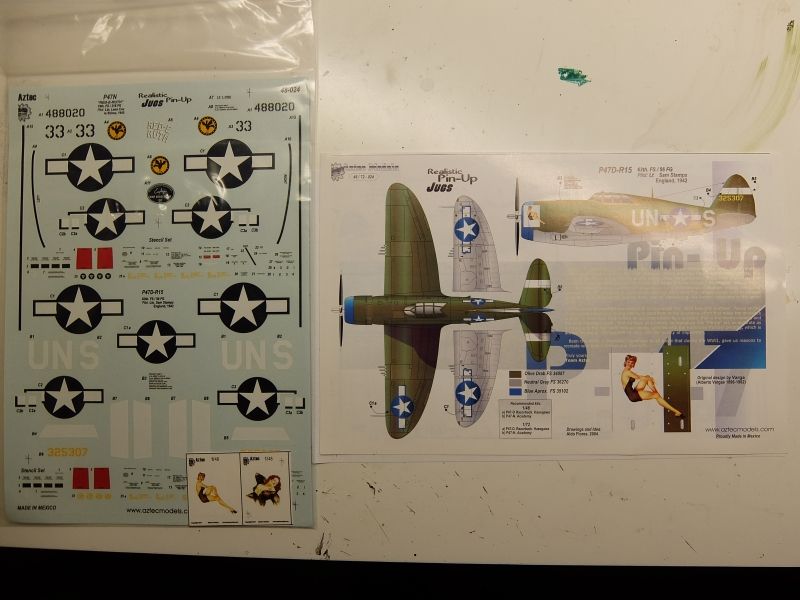 This will be the pin-up that will dress up the cowling.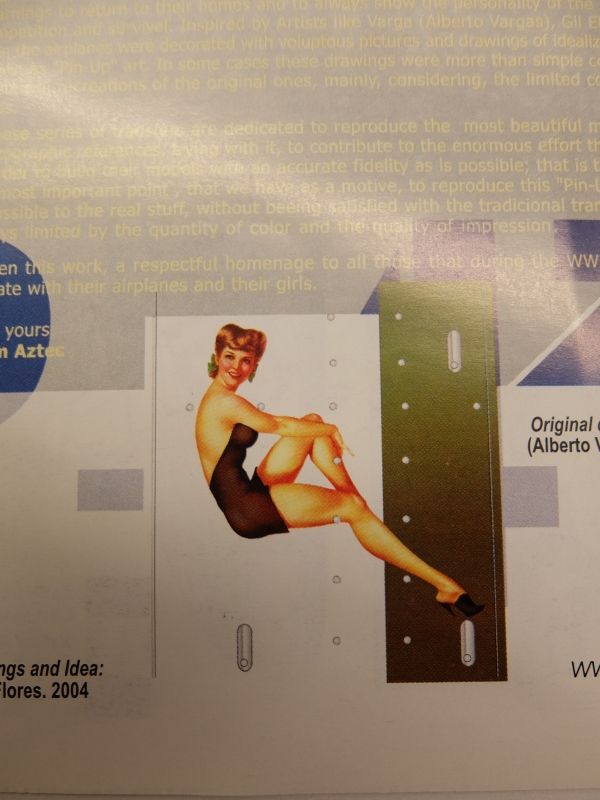 I have collected a bit of AM stuff, but probably not all will be used. I am particulary interested in how difficult it will be to paint the markings.
The seatbelts are from HGW models, but it seems that i have to cut these out of the paper. Not sure how that will turn out...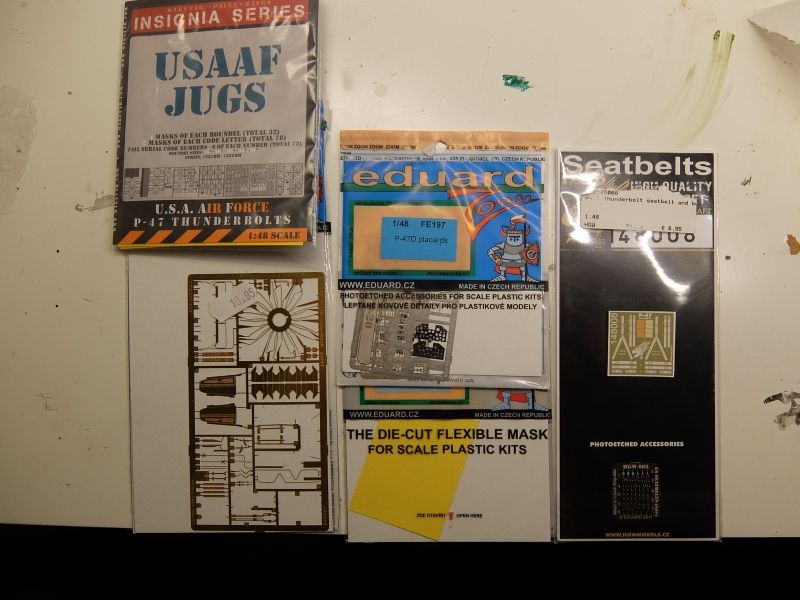 I also have the Aires gunbay set, but i am also not sure if i will use it in this build.
The build started with priming the cockpit parts and parts of the interior. I used Alclad black primer and microfiller for this, which sprays excellent (like all alclad paints).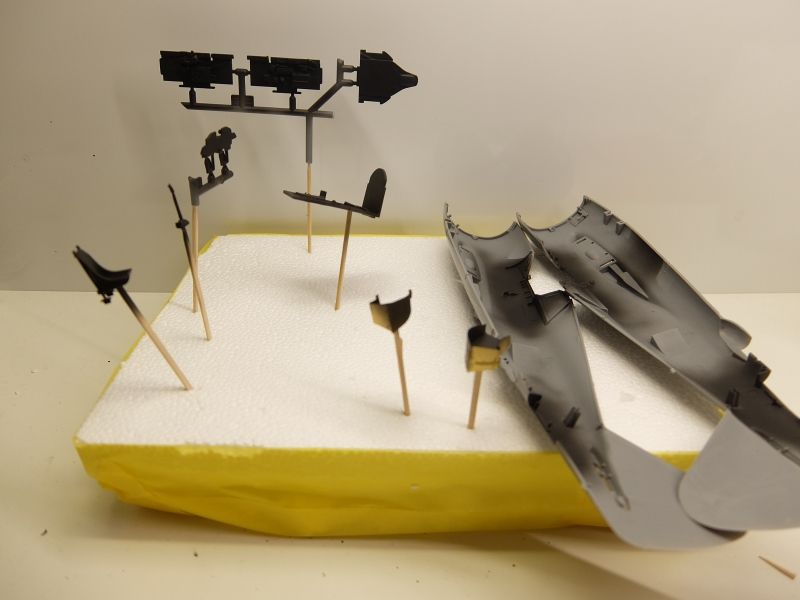 After an overnight dry, i painted the cockpit parts with Tamiya acrylics in a green color. After that i started to detail the side panels. Instruments were painted with Vallejo Air paint and i added a few placards from the Eduard set.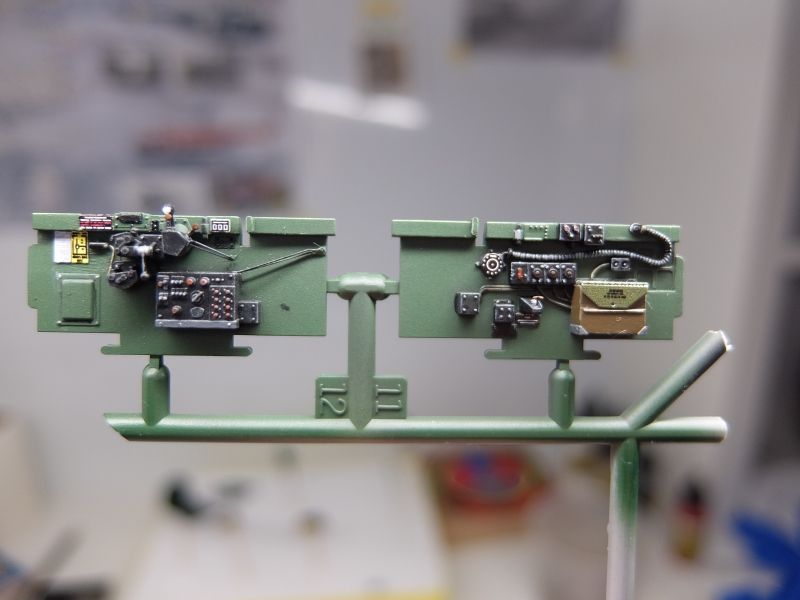 More to follow soon.
Jelger