These past two years have been a very good era for the World War I tanks. Ive been building Meng's Whippet Mk A Medium tank for a while.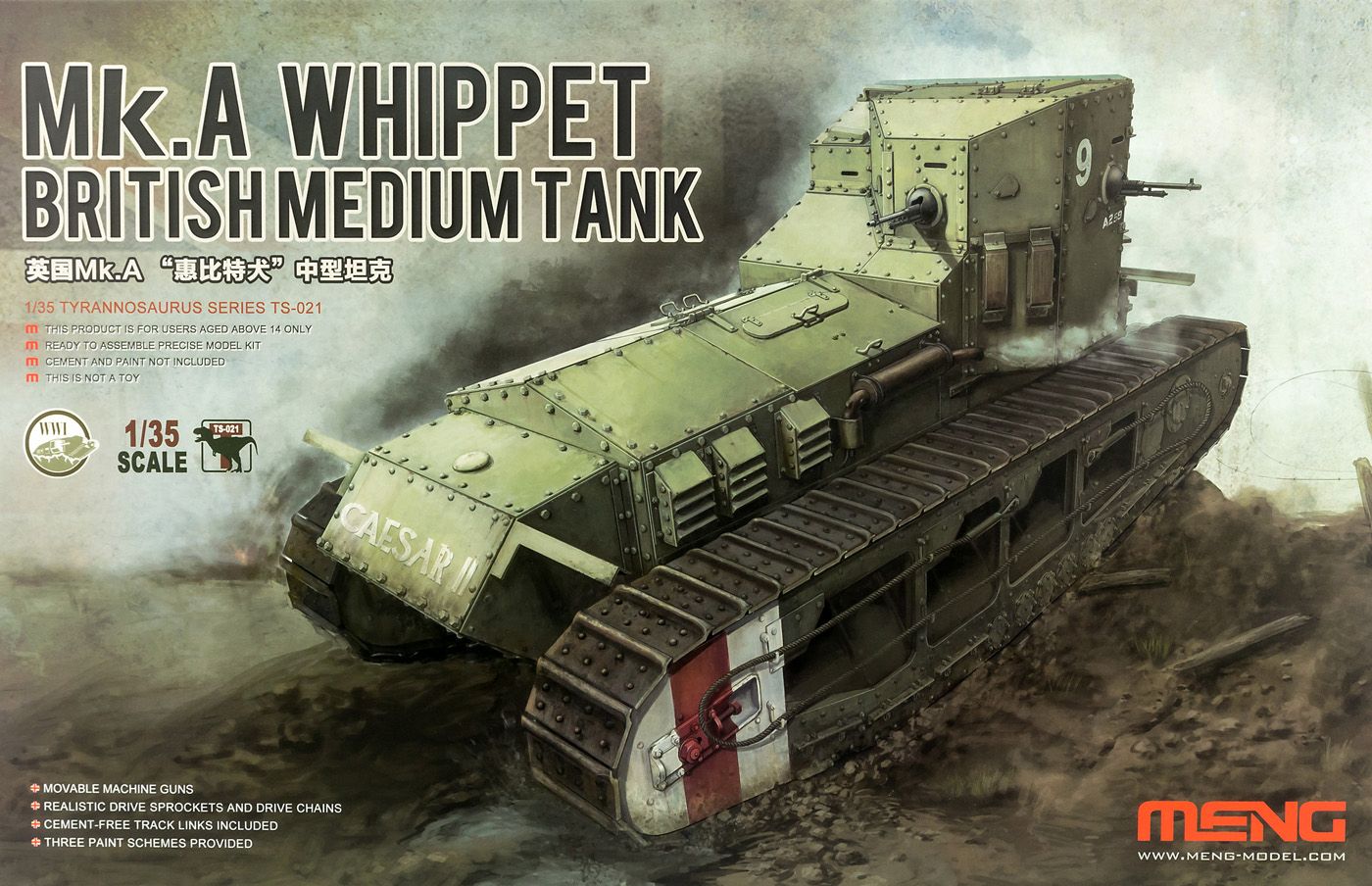 First of all, it's a quite good kit, a joy to build. The only exception being the individual track links
. The joints between the links are very weak and during assembly they frequently disconnect.
The build phase is already finished.
I've given the Vallejo surface primer a try. Sprayed the black primer directly with my trusty Iwata and I really liked the result. The only trouble was cleaning the airbrush afterwards, which required considerably more effort than my usual tamiya paints.