More small etched detail going on.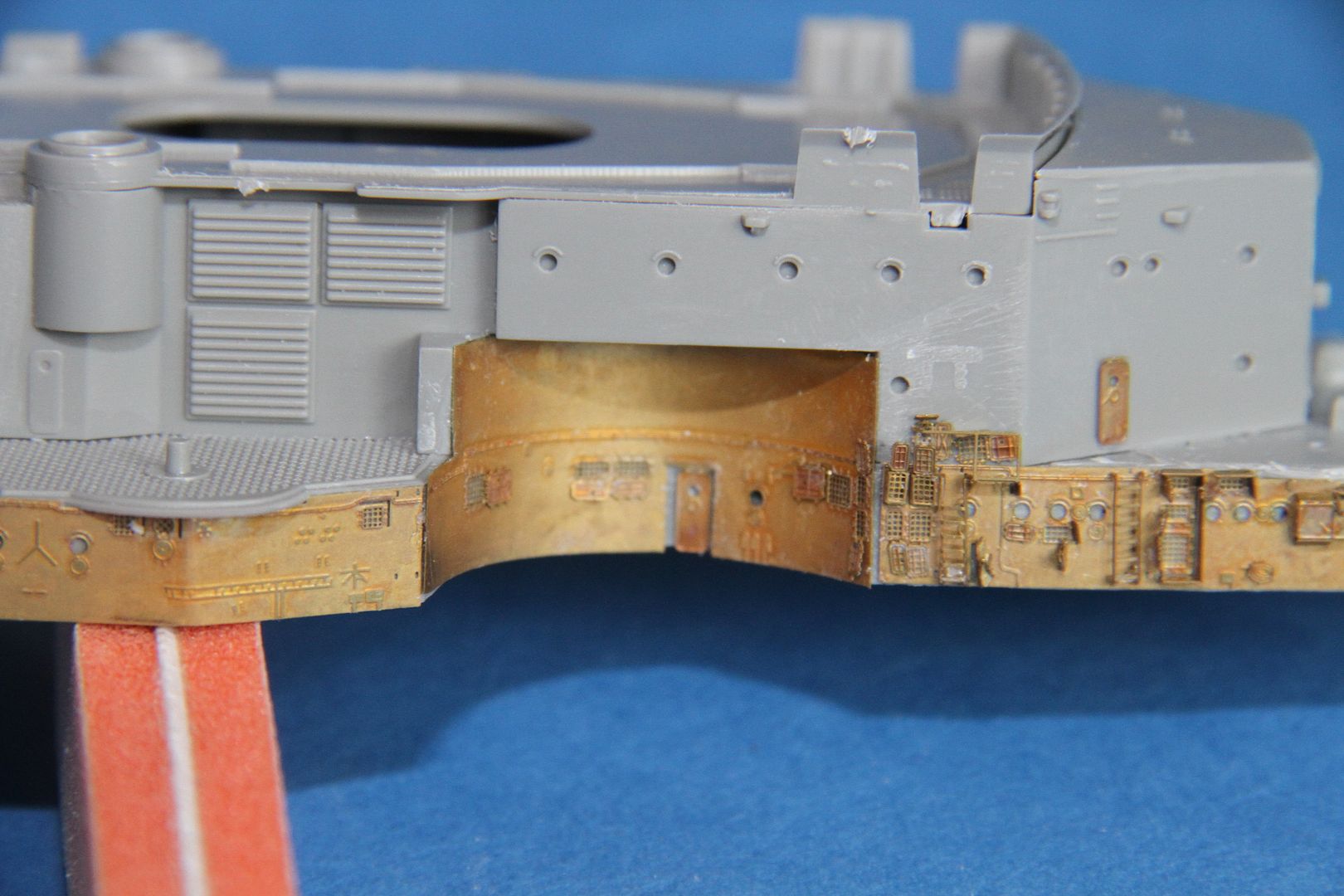 The front of the bridge structure,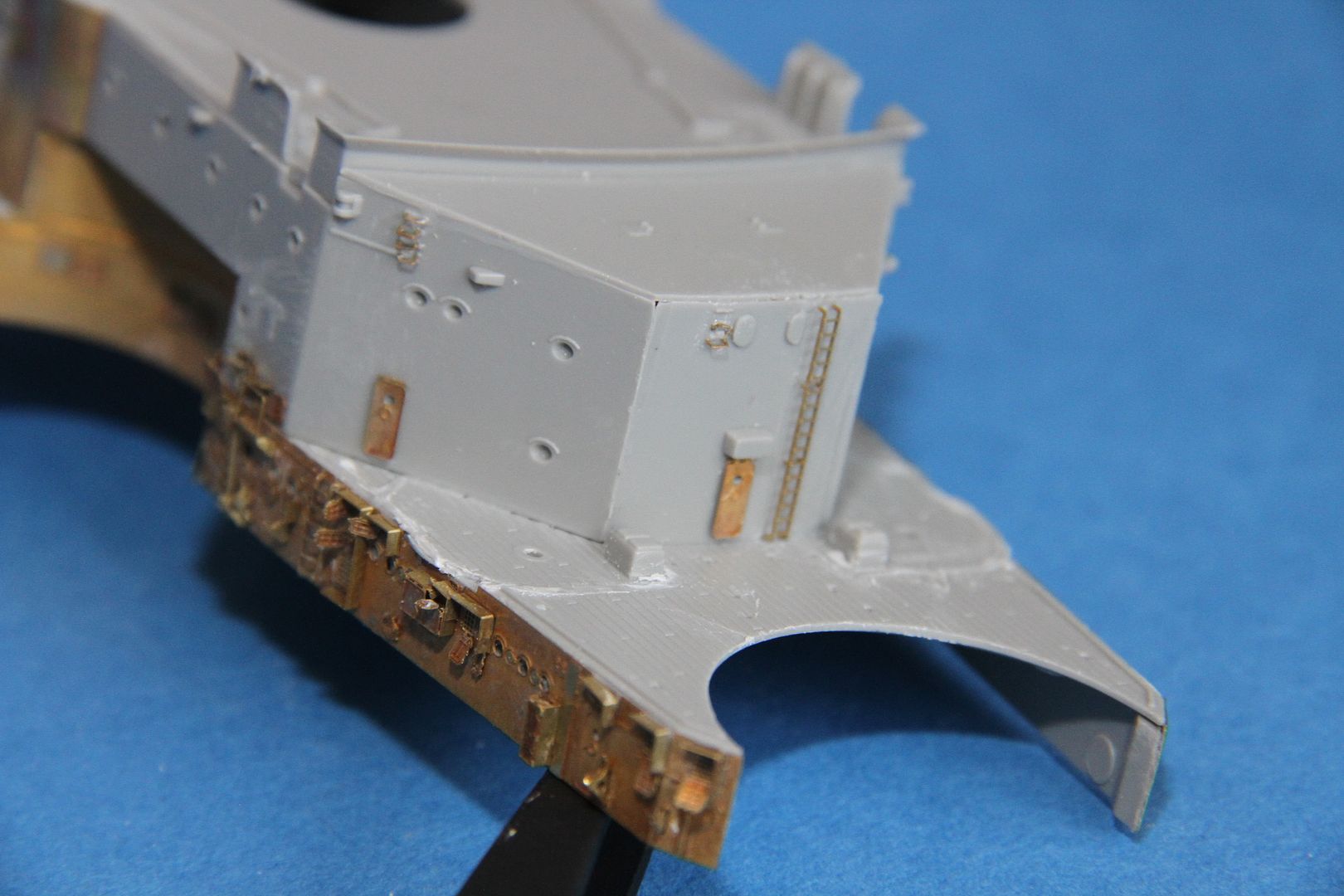 More small stuff, plus a larger structural section, the discolouration is because to get a smooth bend it annealed it.
A lit of detail to go on the hanger roofs,
But first moulded detail on the kit parts need removing.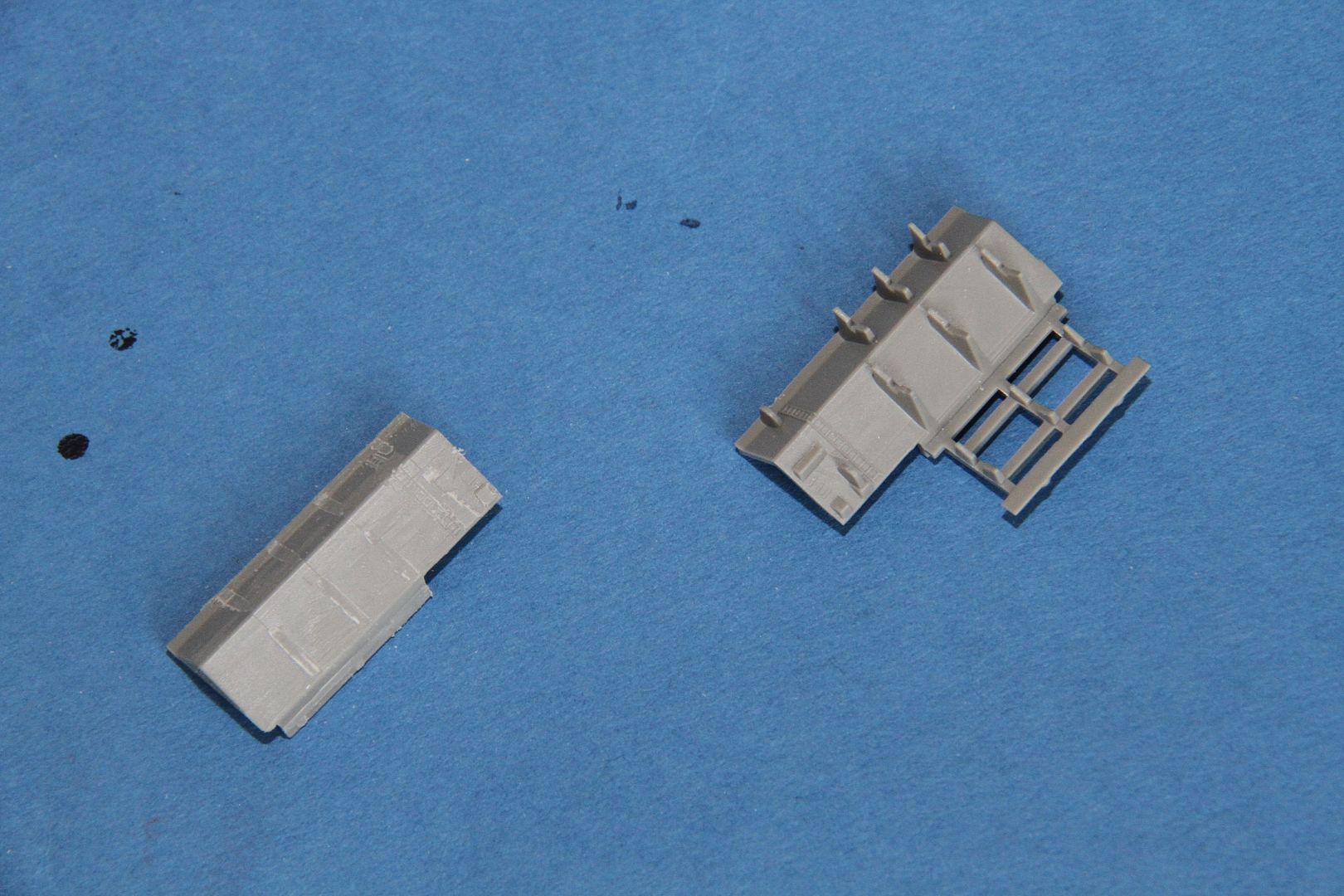 Cleaned up and fitted.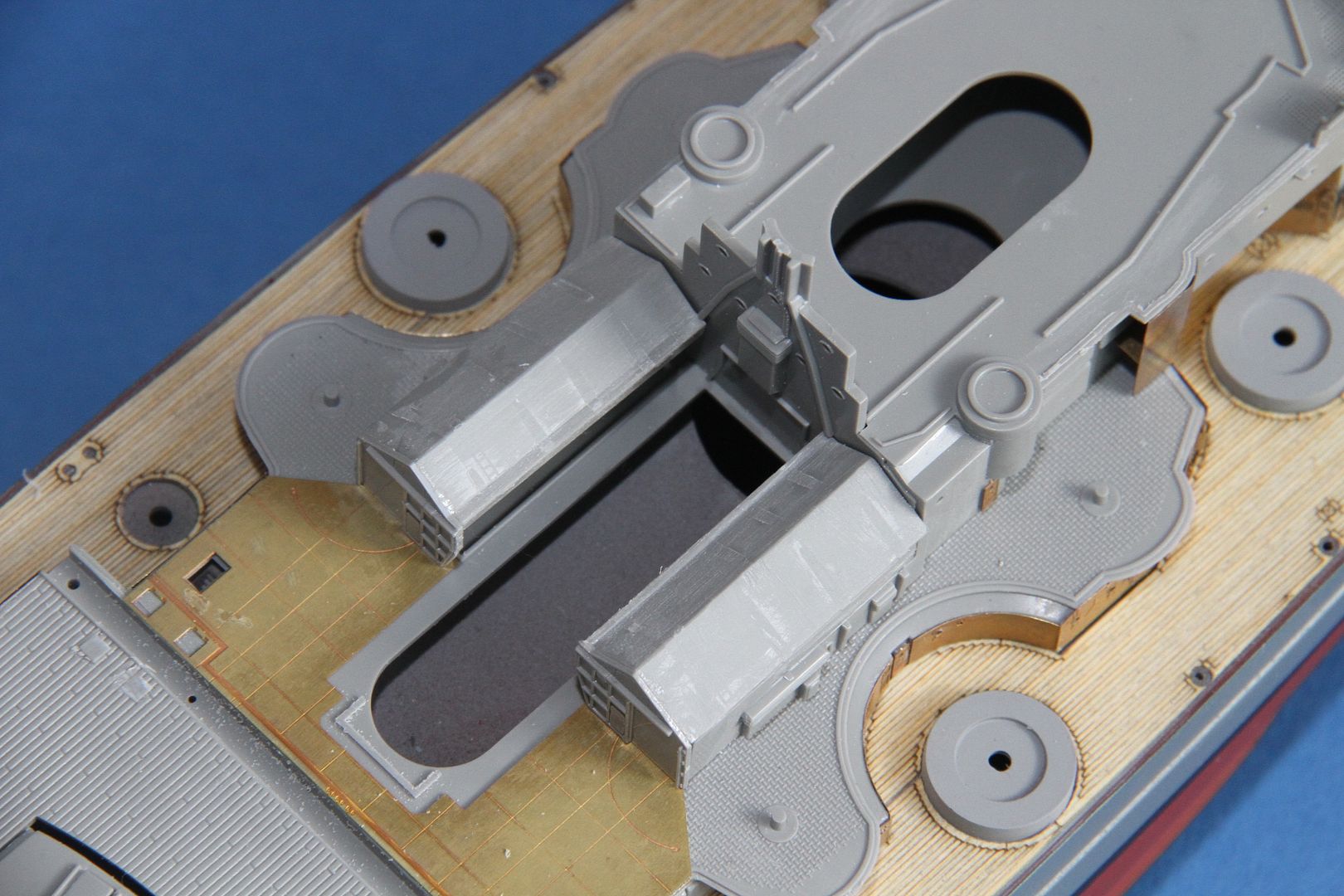 The next job will be the funnel, whilst continuing to work round the shelterdeck. (Can't secure the Hanger roofs in place till the funnel is down.
More soon.
Si