Hi folks! I'm back!!!
Having recently returned to the hobby and having finished the Pilot Replicas excellent Saab J 21A in 1/48 (see thread here:
http://www.network54.com/Forum/47751/message/1459260049/Pilot+Replicas+SAAB+J21A
) I was thrilled to start with their equally excellent flying barrel. The aircraft has always been a personal favorite of mine.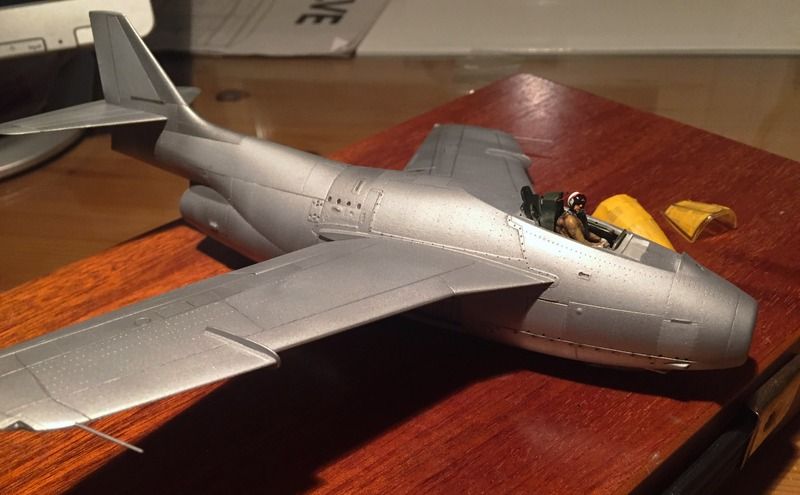 I started with the exquisite pilot figure (sold seperately). I'm quite the newbie at painting figures, but I think he came out rather well.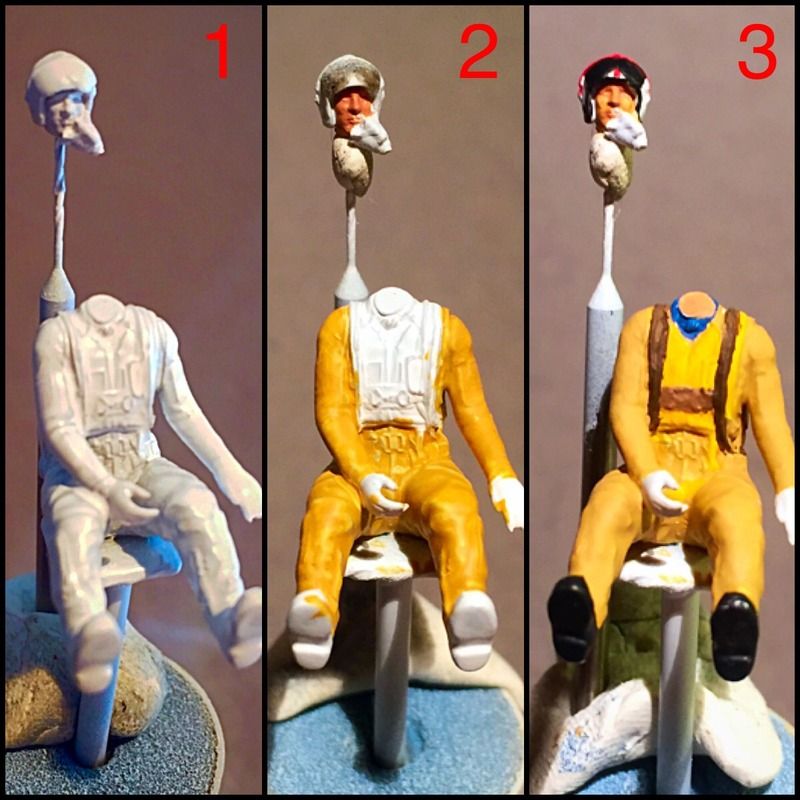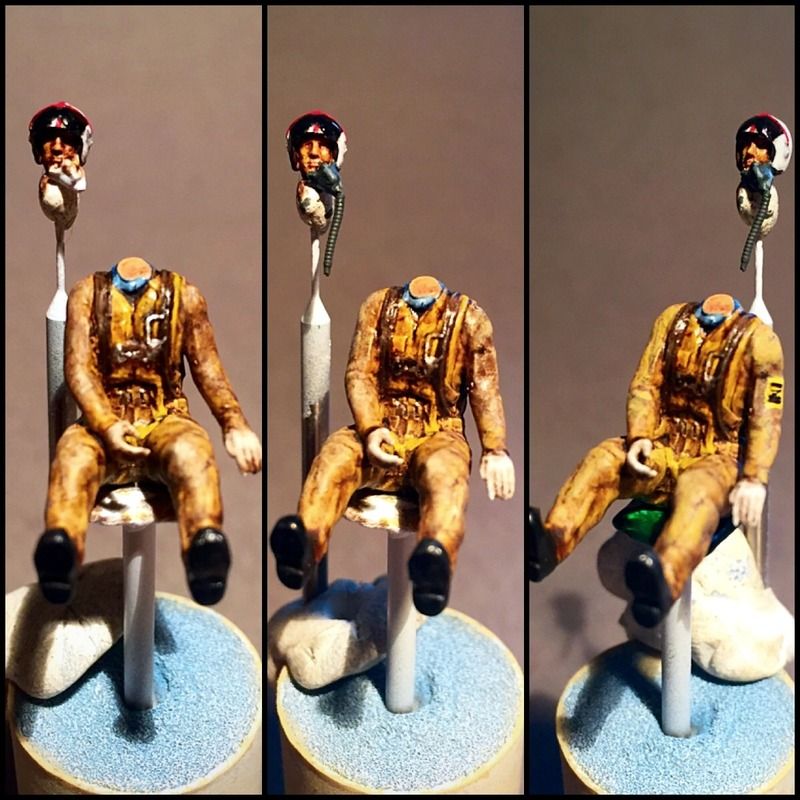 And once dry and ready for takeoff: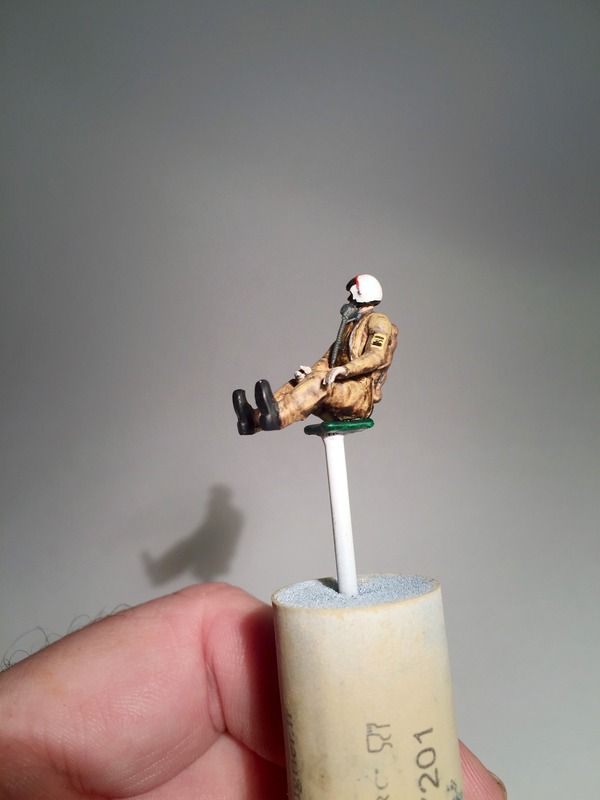 The kit is absolutely wonderful (in most repects). The surface detail is the best I've ever seen, as is the fit. My only concern with this models is the lack of detail in some important areas. There will be aftermarket enhancements, but for me personally, I settled with nice pitot tubes from Master and some AIM-9B from Brassin (to be added later). The sidewalls of the cockpit, for example, are very spartan.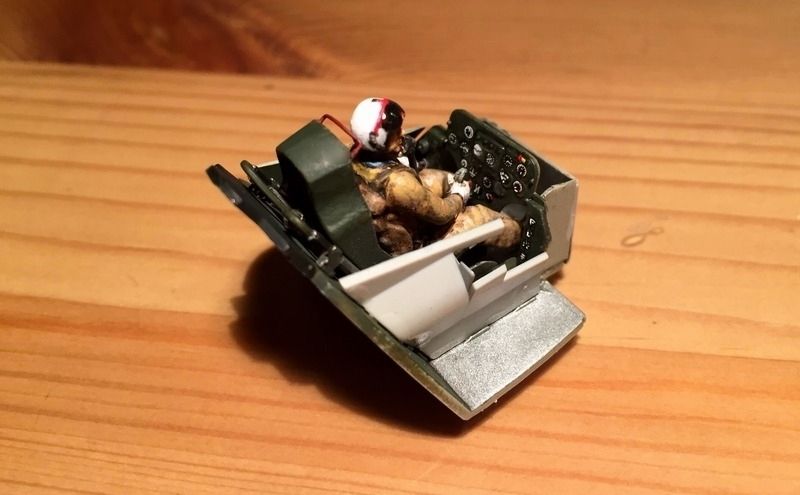 Since the fit is so nice, I decided to try something new with regard to NMF paint job (new to me at least, and I didn't find any good examples on the net). I did not assemble the whole model prior to painting, but rather started with "pre-shading" the main parts in gloss black, matt grey and left some panels in the Tamiya fine white primer.
http://i2.photobucket.com/albums/y3/polarbear500/AF098401-F023-42FE-BB43-1F6028B76849_zpsmv4hljyd.jpg[/img]
It was very easy to mask off the different areas in this way. Once done, I assembled the model.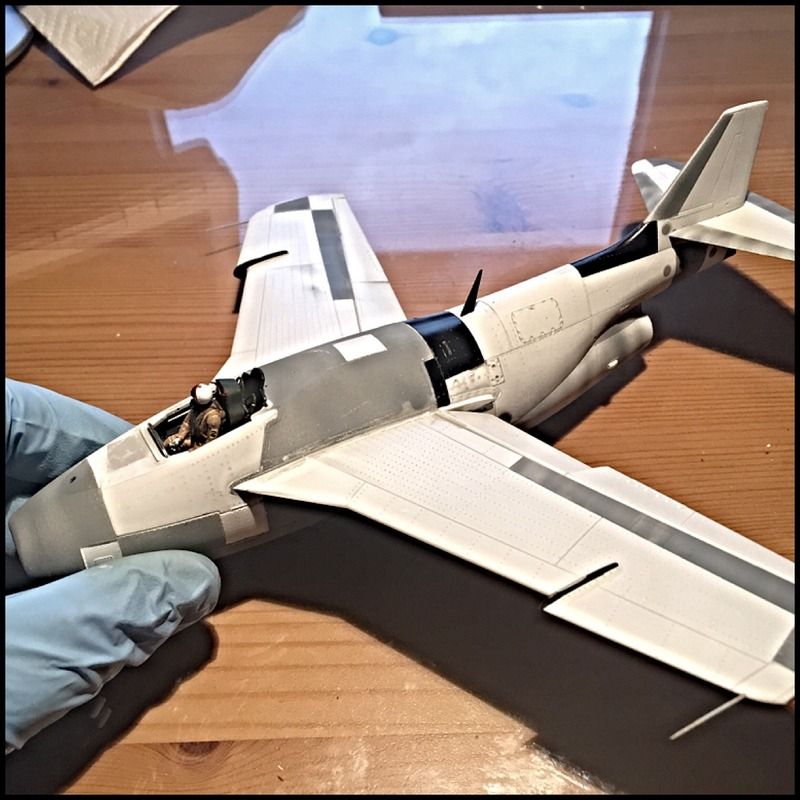 My hope was to acheive a subtle panel effect, similar to what I've seen on the real aircraft. I'm a little alergic to NFM planes that look a little too much chess boards.
I sprayed two coats of Alclad II Semi Matte Aluminium, and tried to keep it as thin as possible. I was happy to see that my method worked according to plan. You have probably all seen and done this many times before, but for me - I felt like a genious!!! The pictures below are "sharpened, (in order to better show the difference in shades), so the surface looks more shiny and grainy than in real life: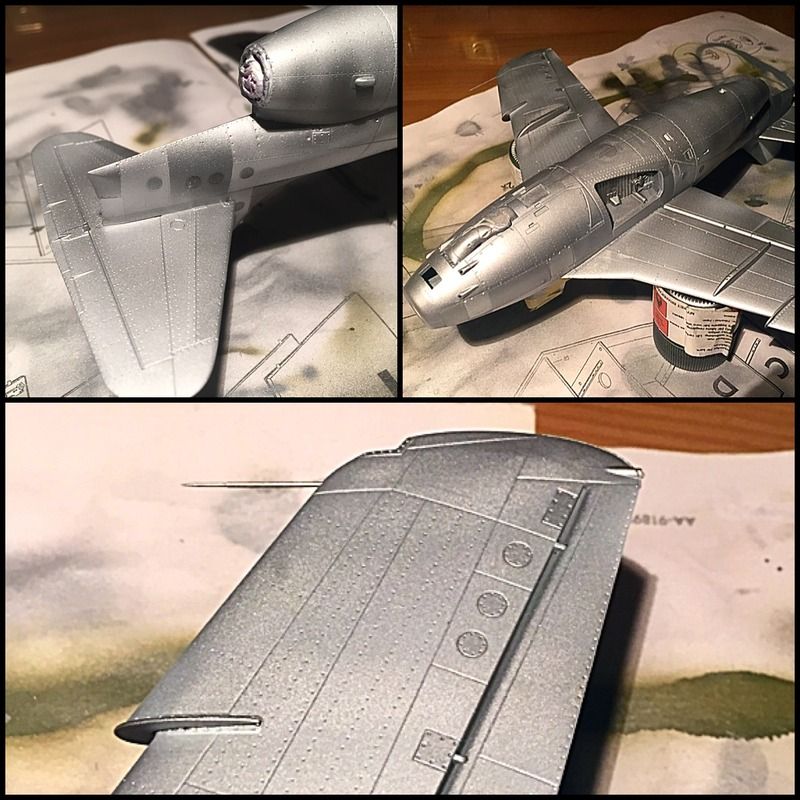 I have since worked a little more on the NMF, but apart from some minor details in Alclad II Steel, there has been no need for masking etc. I've used a soft pencil (8 HB) to emphasize some panels and rivets, but that is about it. Redundant lead was removed with tape.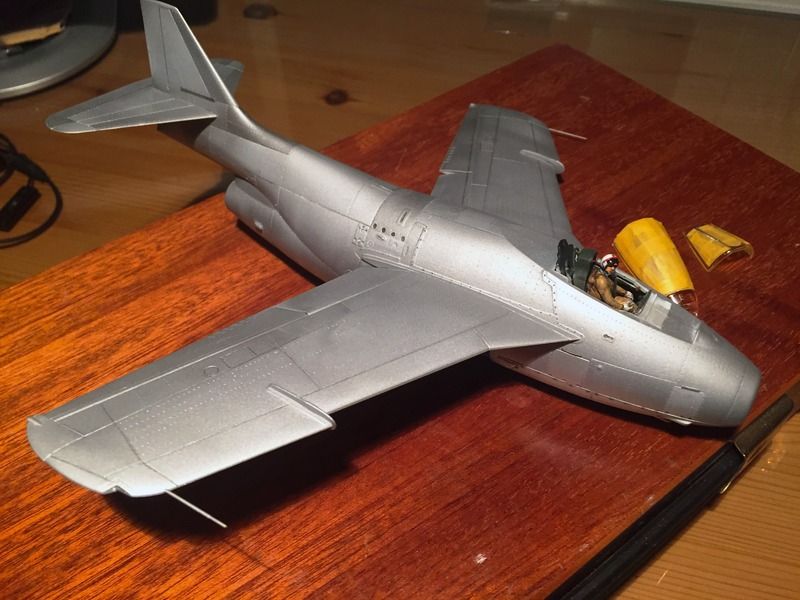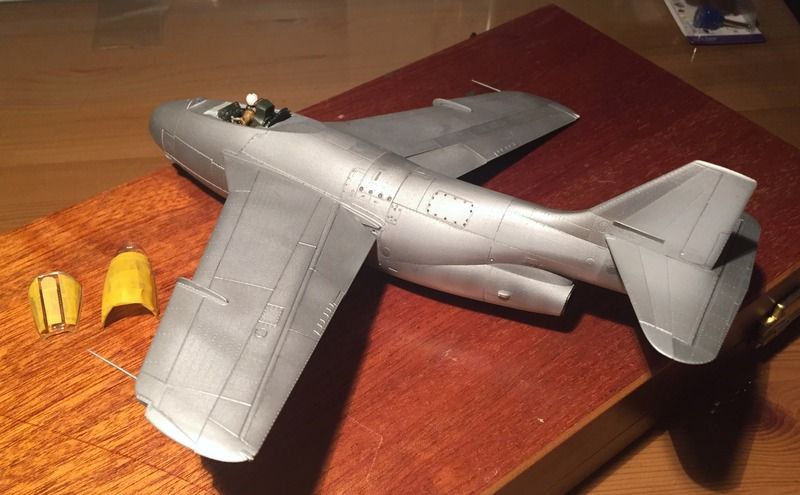 Personally, I am overjoyed with the result so far, since it represents the subtle panel effect that I was aiming for. I do wish to hear your comments, though, since this is rather new to me and I can use all the advice that you can give!
Finally a picture the real barrel (curtesy of Airliners.net):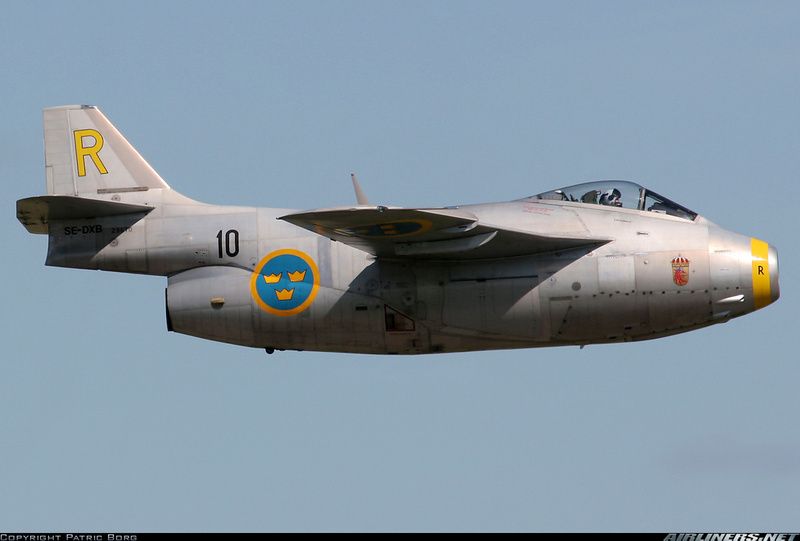 //PolarBear