Another ship that took part in the Bismarck chase, under the command of Captain Philip Vian, flotilla leader of the 4th destroyer flotilla. Cossack along with 4 other ships of the flotilla made torpedo attacks on the Bismarck on the night of 26-27 May.
The Trumpeter tribal has three issues, not enough sheer on foredeck, German style ships boat sand an eight barrel pompom instead of a four.
The latter two are an easy fix as I have some WEM four barrel units and their boat set. The former will take a little more fixing, but it is not beyond the with of man.
Here is what I am using.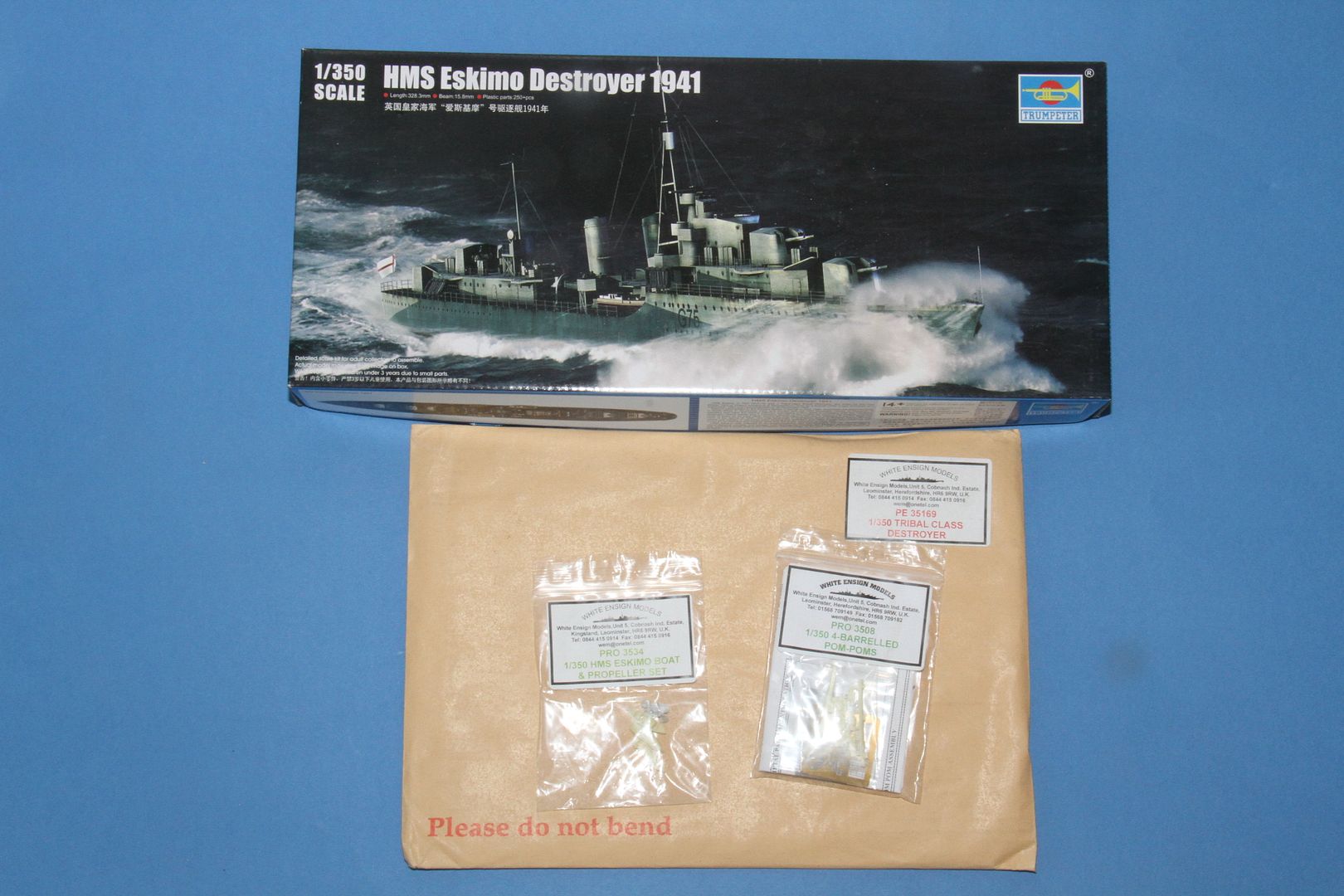 A bit more detail of the parts.
Plan to get started tomorrow,
Cheers.
Si