Michael, That Raiden office looks nice, It would take me a month of sundays to get that done!
Fortunately for me Italeri had the forethought to keep the cockpit of my Macchi simple so that it wouldnt hold me up
all thats left at this point is to decal the instrument panel and slap the fuselage together. When I looked into italian cockpits I read light gray was a more likely color for my c.202 and decided to go with it using tamiya medium gray with various silver, black, dark gray and blue details. Some gray brown oil wash was applied and followed by some dry brushing. What little will be seen through the framed canopy should look the part IMHO, my main effort on this build will be the smoke ring camo decals I recently ordered from mike grant. Im looking foward to their arrival.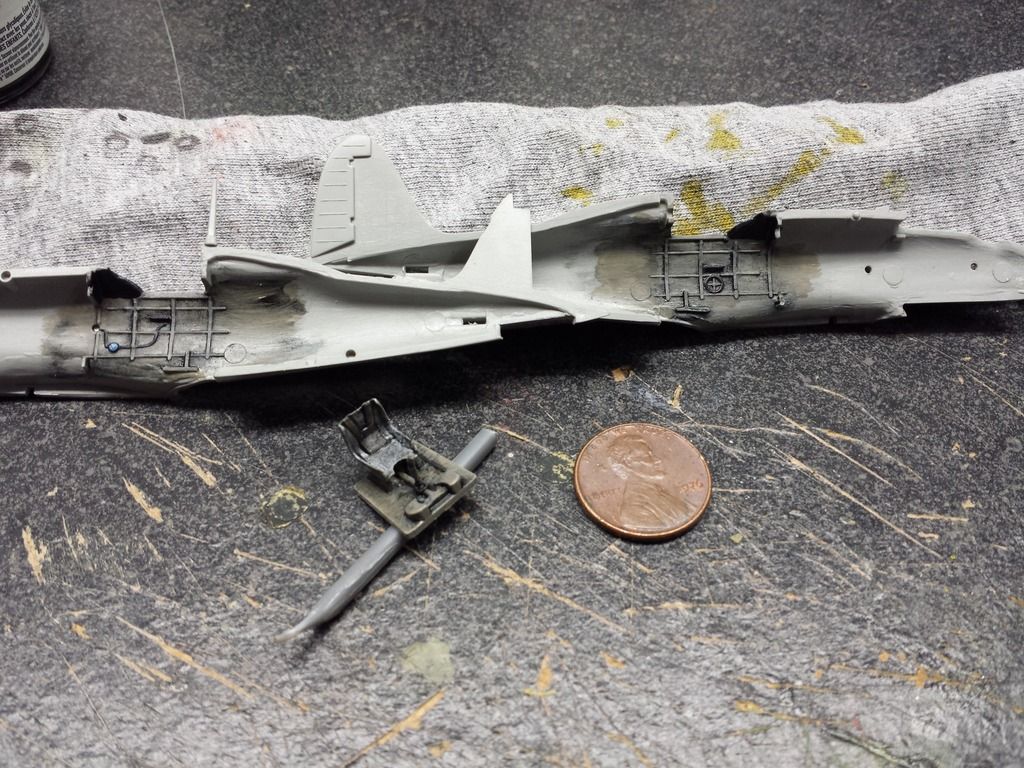 Gary, your shiden is looking really nice. Your work with foil is going to eventually convince me to try it out one of these days!