Well now the spray booth is set up and hanger queens have come out to play (see other post) a future pitlane queen has also joined them.
This is the T Zero anti grav racer from Industria Mechanika in 1/35.
This will also be completed as my Bulldogs 10th anniversary build, as of two days ago the main section was complete but except for the interior and engine there was no paint on it and the exhaust, engine , shields and canopy had not been installed.
So the body got a coat of primer then was masked before getting a coat of chrome out of a rattle can this was followed with ali and clear orange out of the airbrush for selected areas. Klear followed today with the decals. The air brake (not fitted at the moment) was finished in red but I didn't like the effect so this has been chromed ready for a coat of clear orange tomorrow to match the shields. Decals applied and will get a klear coat tomorrow while the nose will get masked off and will be painted either clear green or orange. Still got some weathering and shading to do once the final paint and decals are on.
The end result to go onto a small dio base. This is based on the video games F-Zero and Wipeout.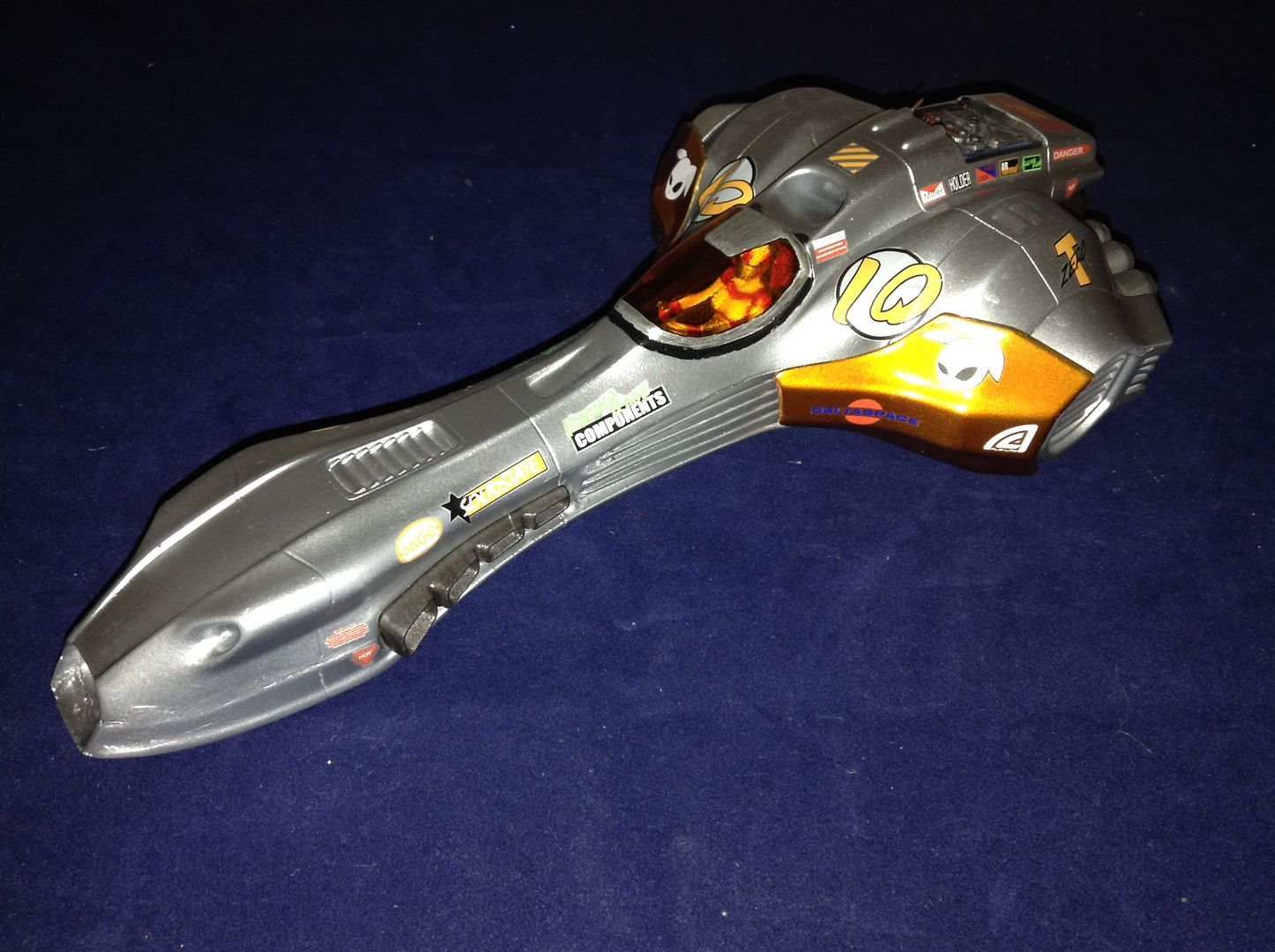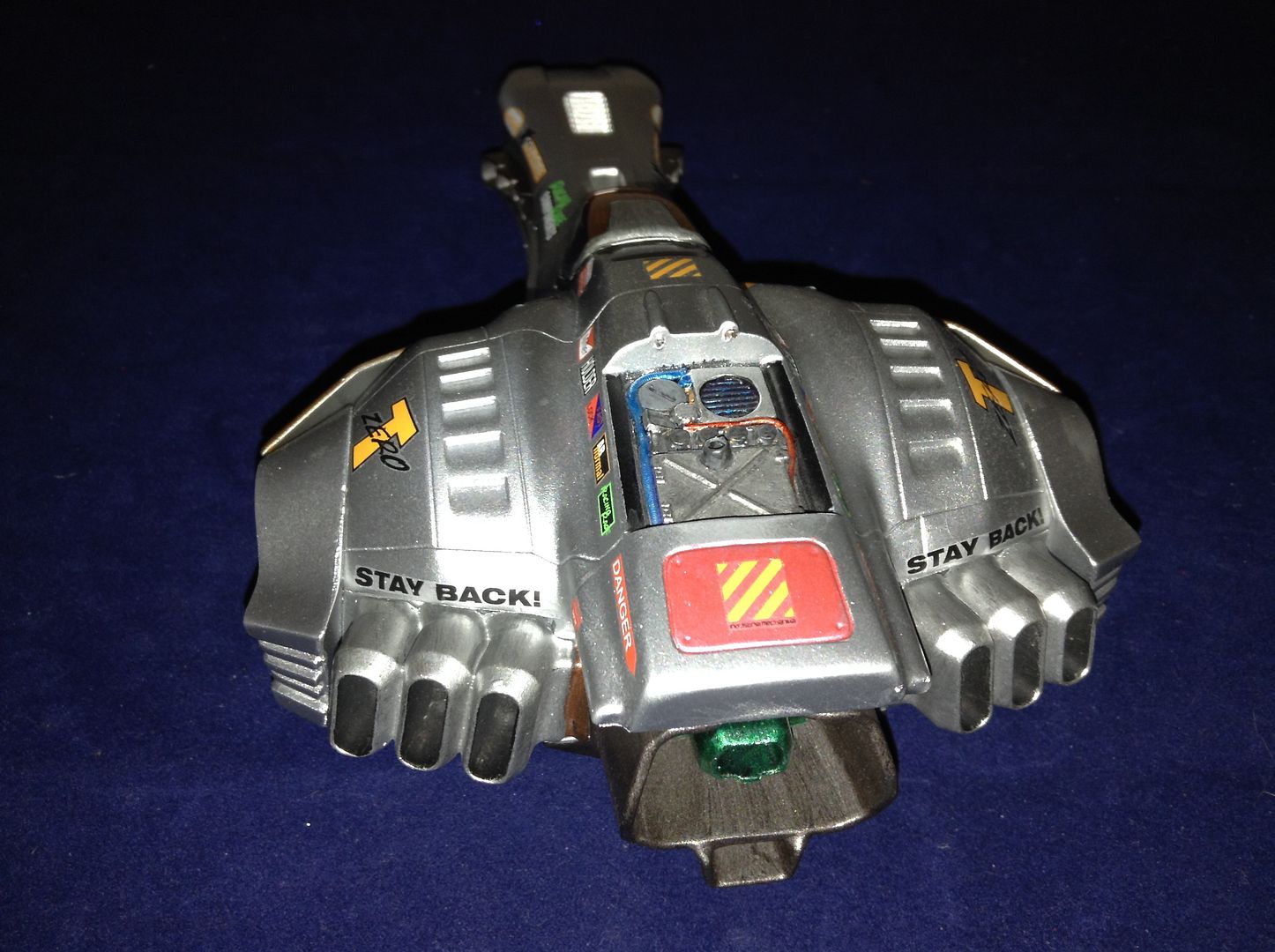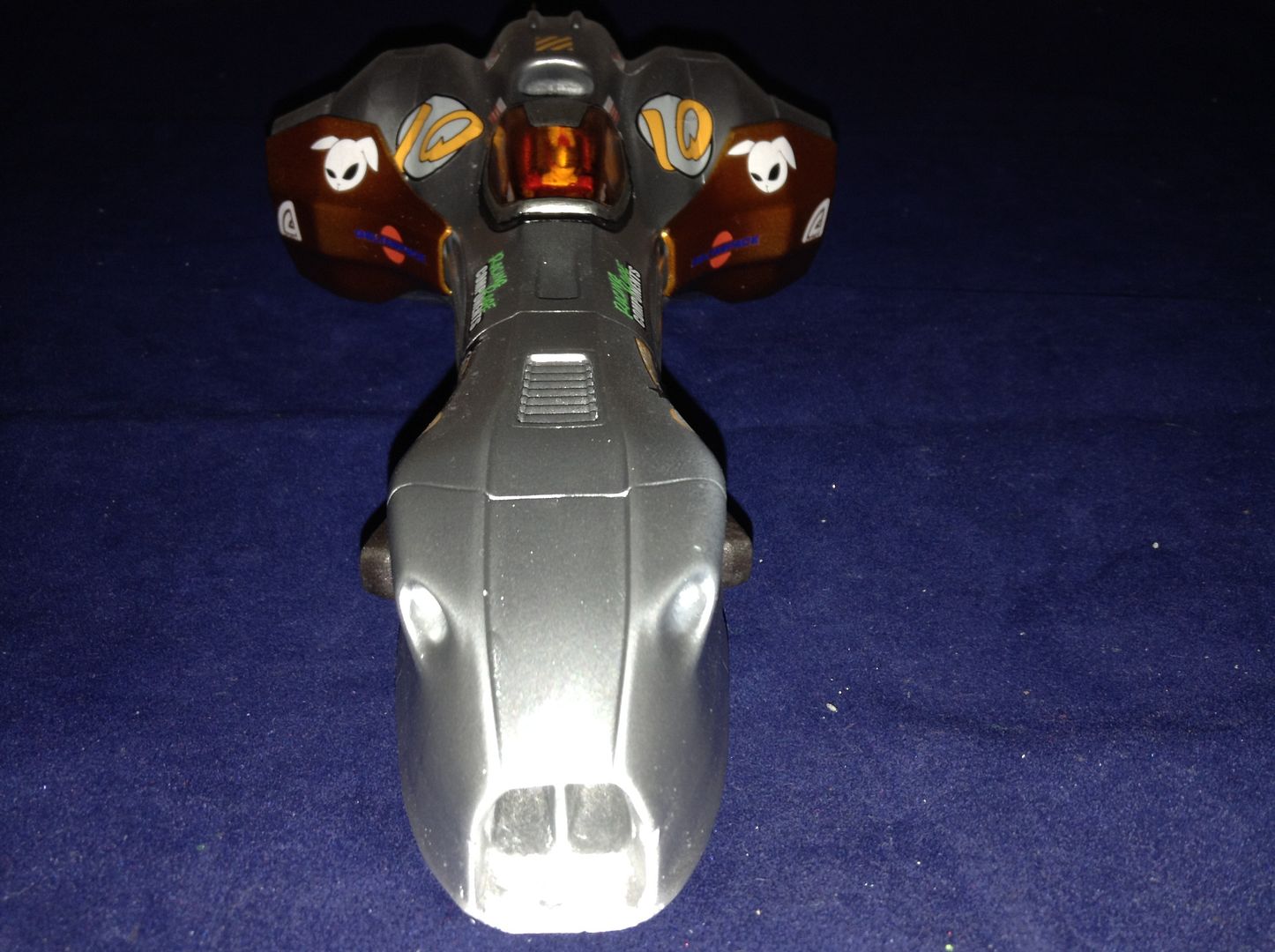 Wipeout game screen shot