Hans-Hermann-Thanks for the info about the Mali deployment.
I have a small update on the decals for the figures. I'm glad to say all the figures are now all decalled. At the last update I had a bit still to do on the kneeling guy and a good bit left to do on the standing guy. Progress on the standing guy was quicker for some of the larger areas where doing a masking tape template was possible but once I moved on to things like the ammo pouches it was back to using tiny pieces and taking it slow.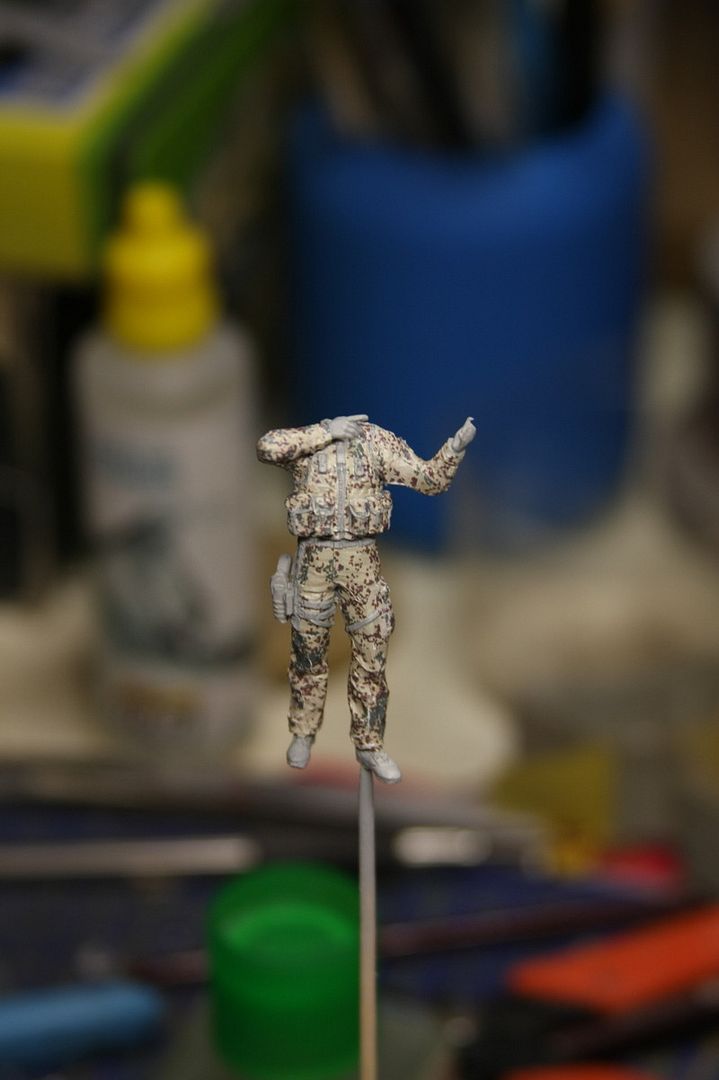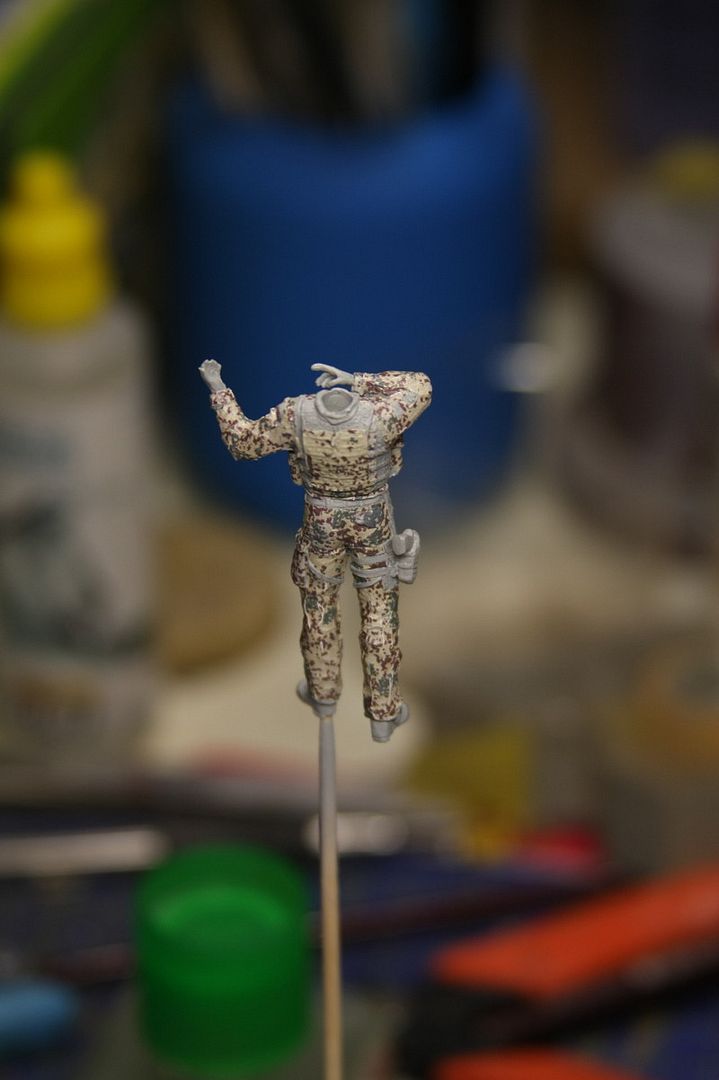 I also got the boonie hats and helmet done.
The next thing for the figures is to give them a good coat of Future to seal down the decals and then I will be able to tackle painting the areas that didn't need decals.
The next update will be about the control systems for the UAV.
Thanks for reading.