I have a small update based on some work I have got through on the upper hull. This is a particularly well detailed area and I really like the way Trumpeter have broken it done for assembly- it makes it a bit easier to add some of the bits and pieces from the Eduard set.
The first things were small lifting hooks around the middle section of the upper hull.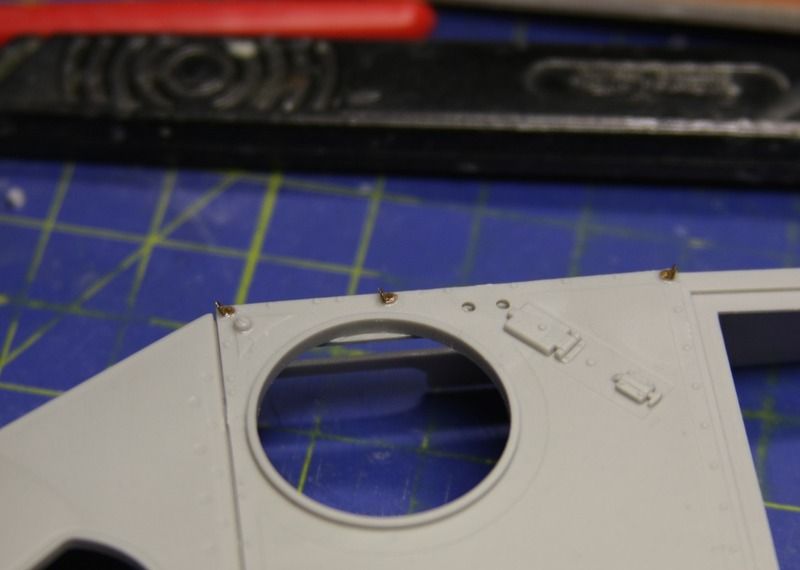 Then the Eduard set moved on to the rear of the hull- concerned mostly with adding tie downs to a couple of areas.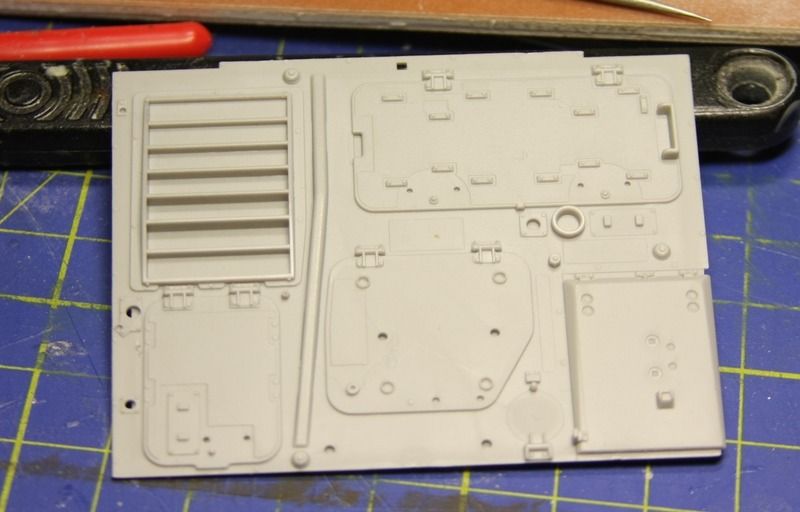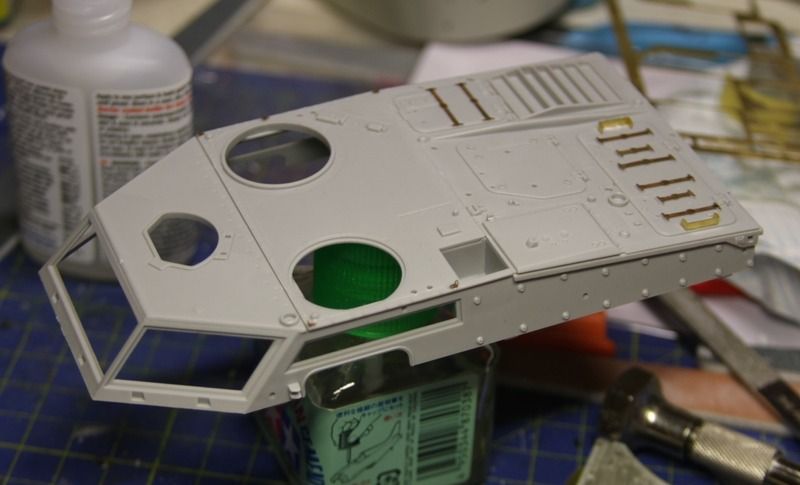 I have also got some parts masked off and primed- ready to start painting.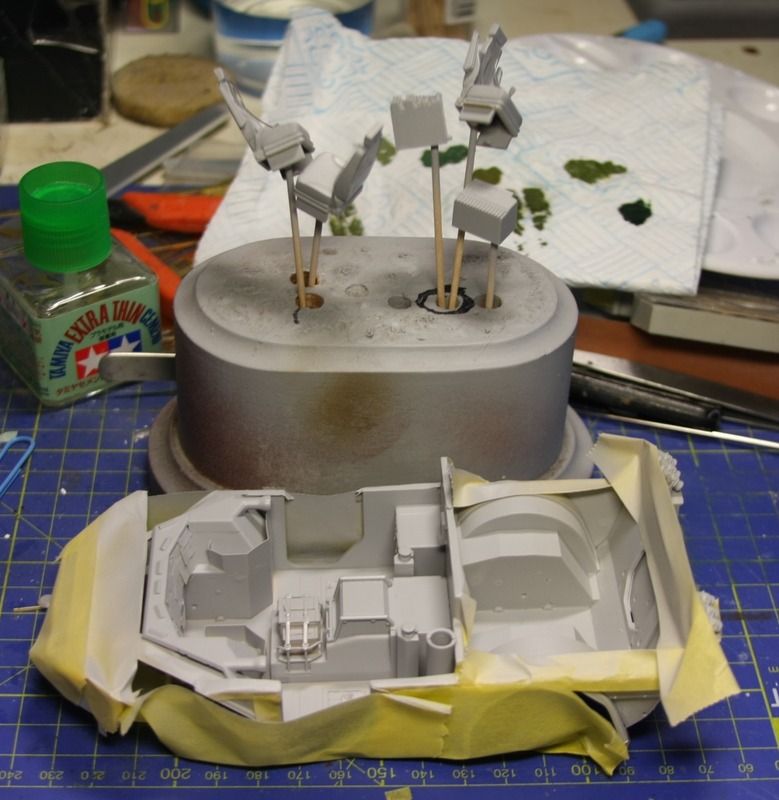 I will talk more about painting in the next update.