Hi Guys!
I'd like to share with you my build log of a small diorama. The main subject is going to be a Bundeswehr Fennek LGS along with some Bundeswehr figures- at least three but I may plan to add one or two more. Two of the figures will be from a Blackdog set that includes an Aladin UAV.
Before I start in with this I have to thank fellow modeler Sean Mullarkey (Callsign '35th-scale') for the inspiration for this dio after seeing his excellent Fennek build on the Irish IPMS forums.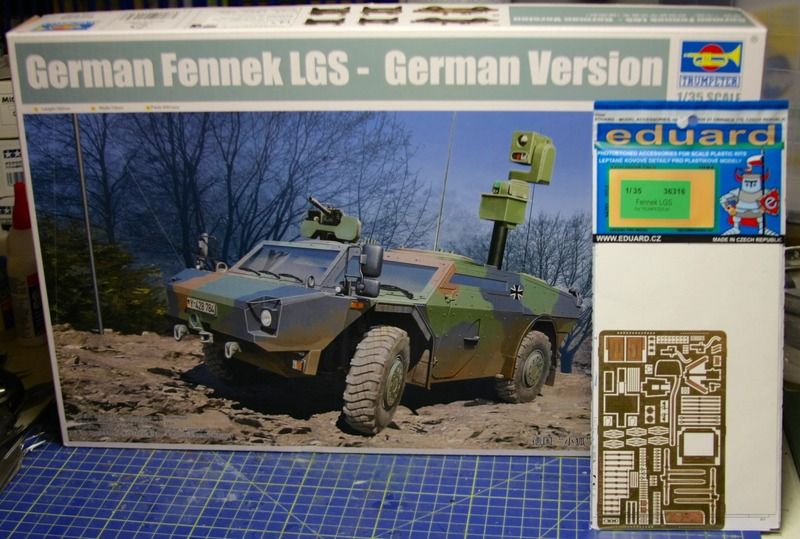 As you can see there I couldn't resist getting Eduard's PE detail set for the Fennek which includes color parts for the interior. Having said that, I know from Sean's build that the interior can be painted just as well (if not better) than the decals so I wouldn't say they are a necessary purchase- OOB details are excellent on this kit.
The extra bits and bobs are mostly to do with the figures but there is also some miscellaneous equipment, hard cases for the UAV, some MAIM figure decals (they are not in the picture but I got some CrossDelta decals for the Bundeswehr Steppentarn camo uniform- again this is not essential as the Trumpeter figure kit comes with uniform decals but I have heard good things about Crossdelta's stuff so I thought I'd see what they are like for myself) and there's also a small resin well there too for the dio.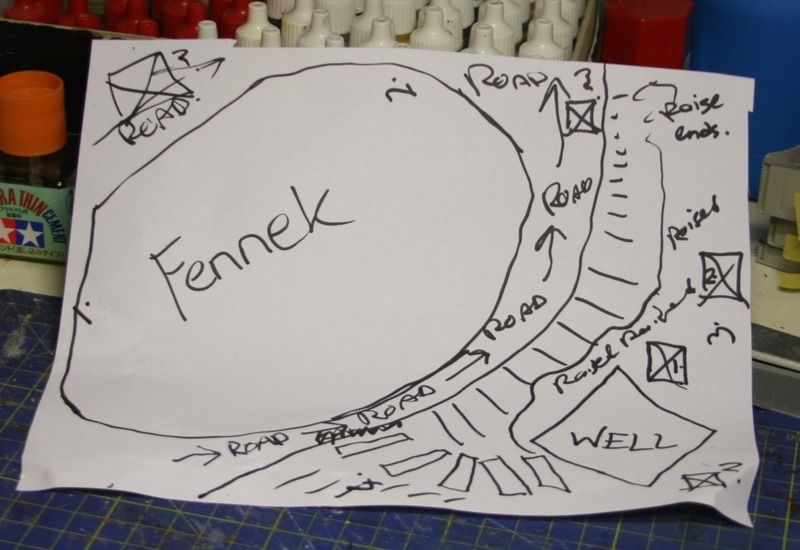 Please forgive my rather rough outline of a dip
. I'm trying to keep it quite simple and make sure the focus is nearly all on the Fennek- the well will be up on some higher ground above a small roadway on which the Fennek is parked- the soldiers launching the UAV will be up near the well while another one (or maybe two) are down on the road somewhere.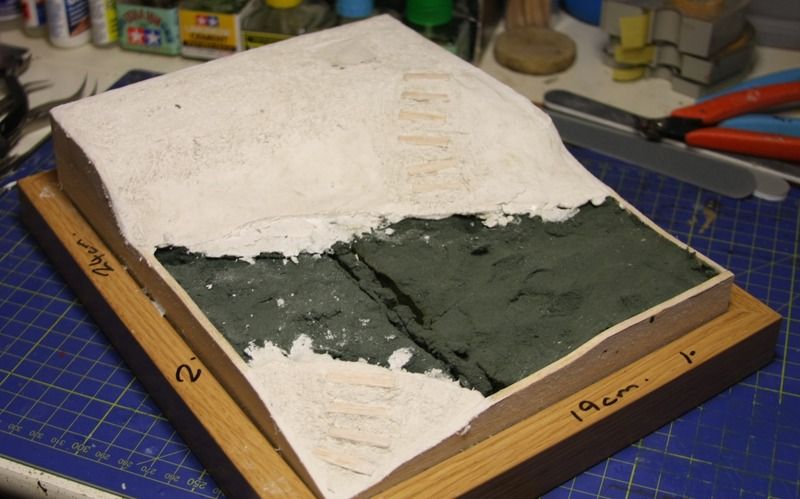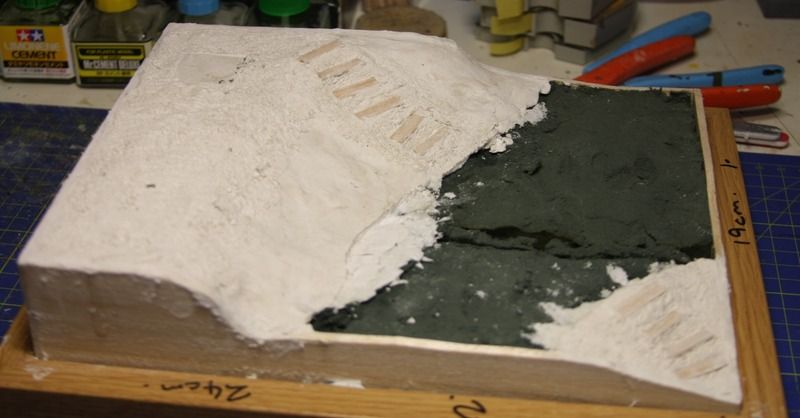 The base is a simple affair- a picture from with balsa wood sides cut to shape and height and filled with florists foam. A thin layer of wall filler was spread over the foam and then DAS clay was used to shape the groundwork. Its far from finished though- the roadway itself is yet to go down and there are a few other features I'm still pondering.
Construction of the kit has thus far been straightforward and as usual from Trumpeter the fit of the parts is excellent and the detail is fantastic.
Most, if not all, of the pre-painted etch pieces won't go on until I paint the interior, hence for this part of the construction all that is required is to sand the particular surfaces flat.
More to come soon.
Thanks for reading!