Great job on the Jug on the Simon, the weathering is excellent.
Onward with the Seahawk. jetpipes and inner wing ends in place, they will give some structure ot the inner wing sections to add the extended outer wings.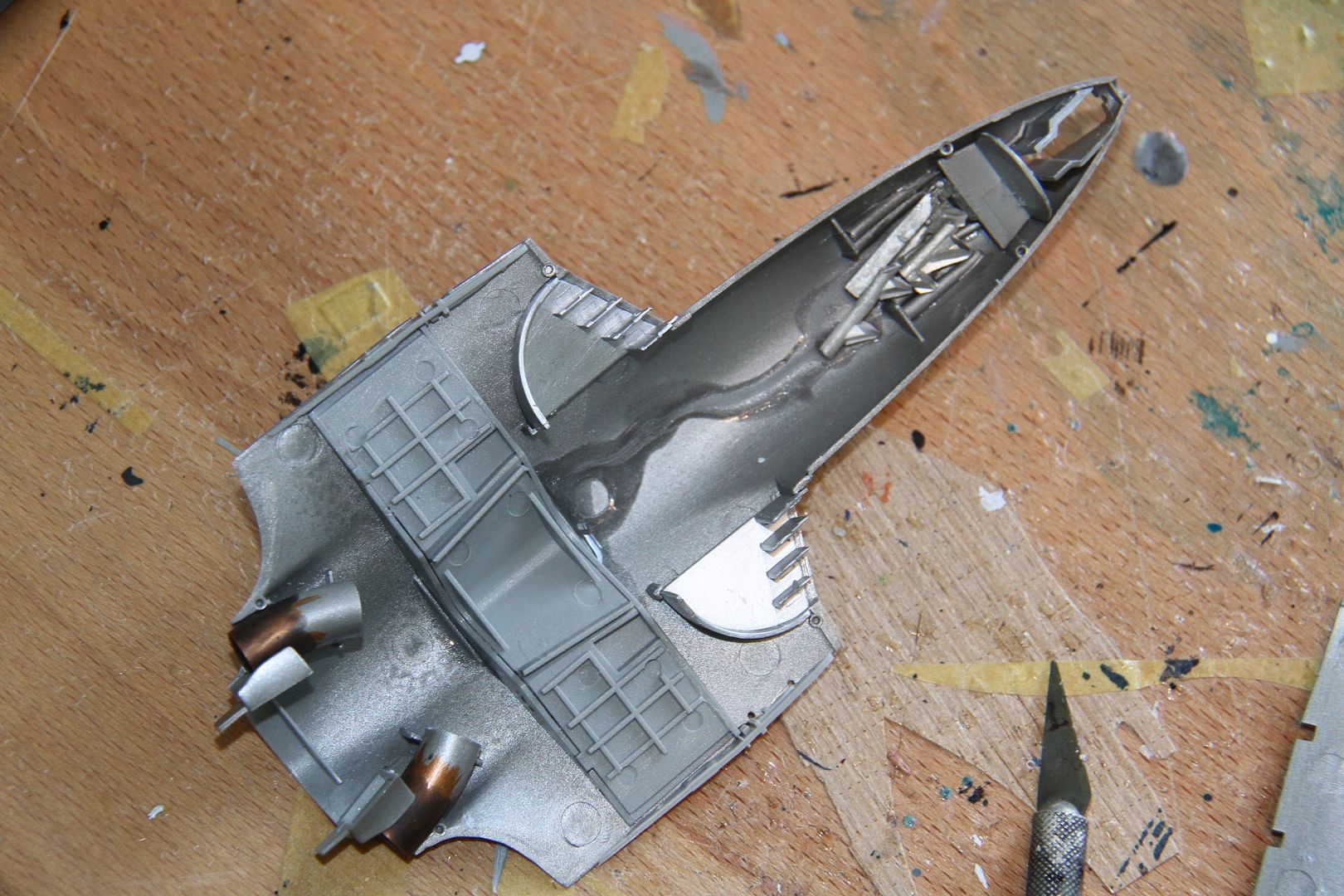 Fuselage together, the nose halves don't fit too well, hence the masking tape.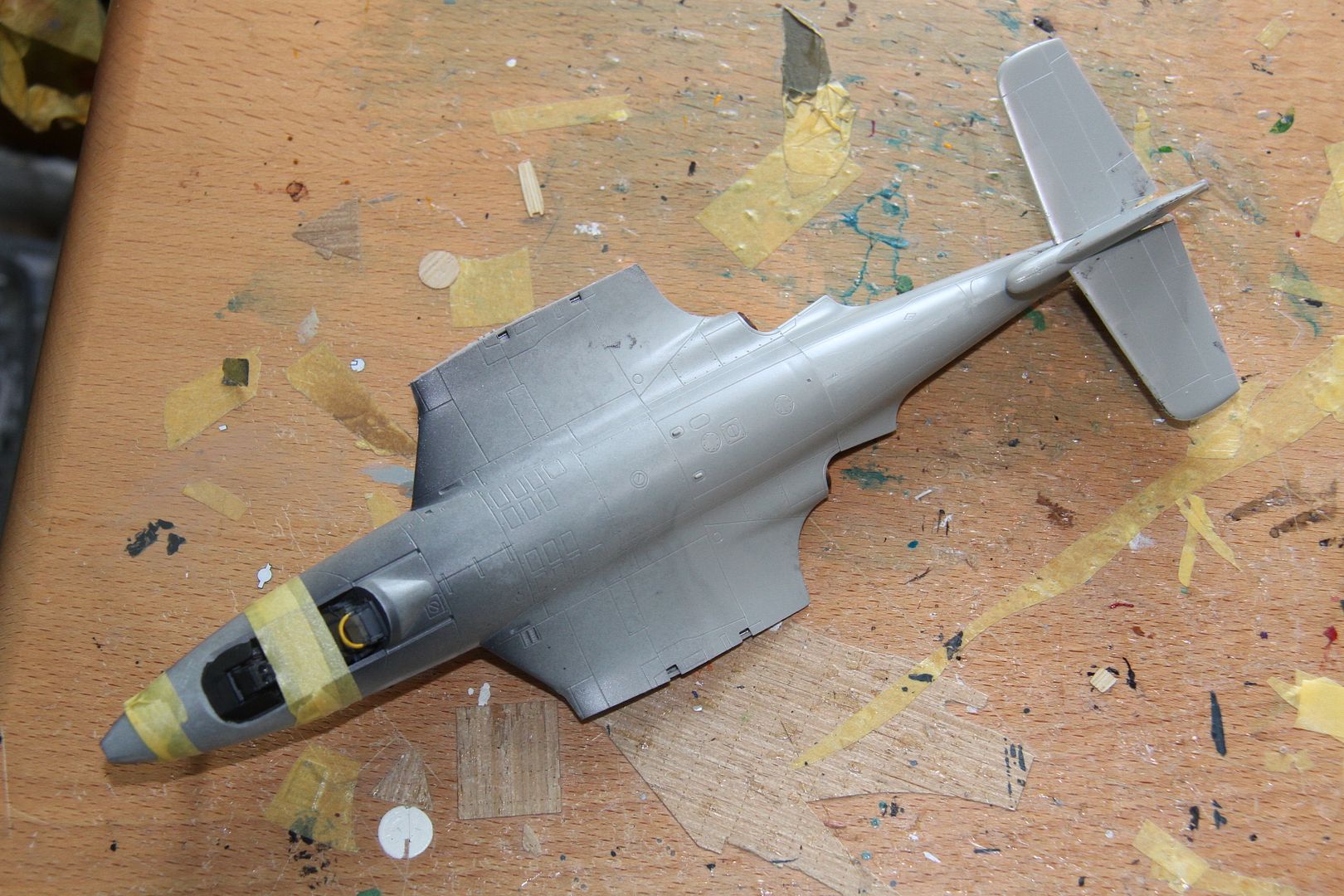 More soon.
Si