The Sabre's going to wait a little because I was given this: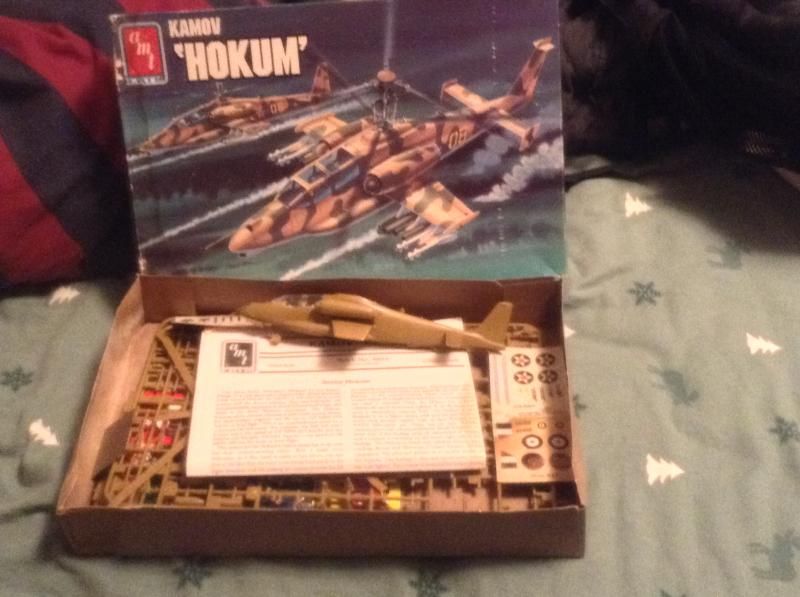 As a gift, and it's mostly assembled already. Though the previous owner certainly didn't use any of the decals for the interior or paint it. I fully expect to give this the 'what if' special as usual. Those RAF and USAAF markings, though, won't be used for it - they just came in the box for some reason.
I assume this chopper will work for the campaign?