I work in 1/144 scale, because my goal in model building is to populate an airfield layout I am building of a specific place and time, the same way model railroaders build a layout and populate it with trains to represent a specific place and time. More on that elsewhere perhaps, later. My project requires dozens of aircraft models.
Ive seen a few folks here in various campaigns do "double builds", and Ive now embraced that approach.
Today, I opened a whole lot of project boxes to see the current state of affairs.
completed-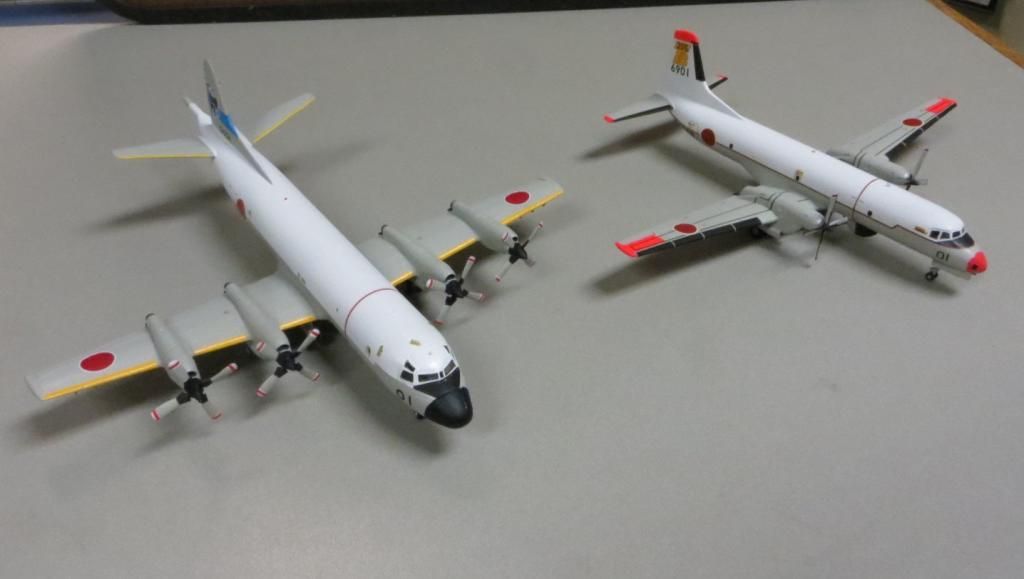 currently in the queue -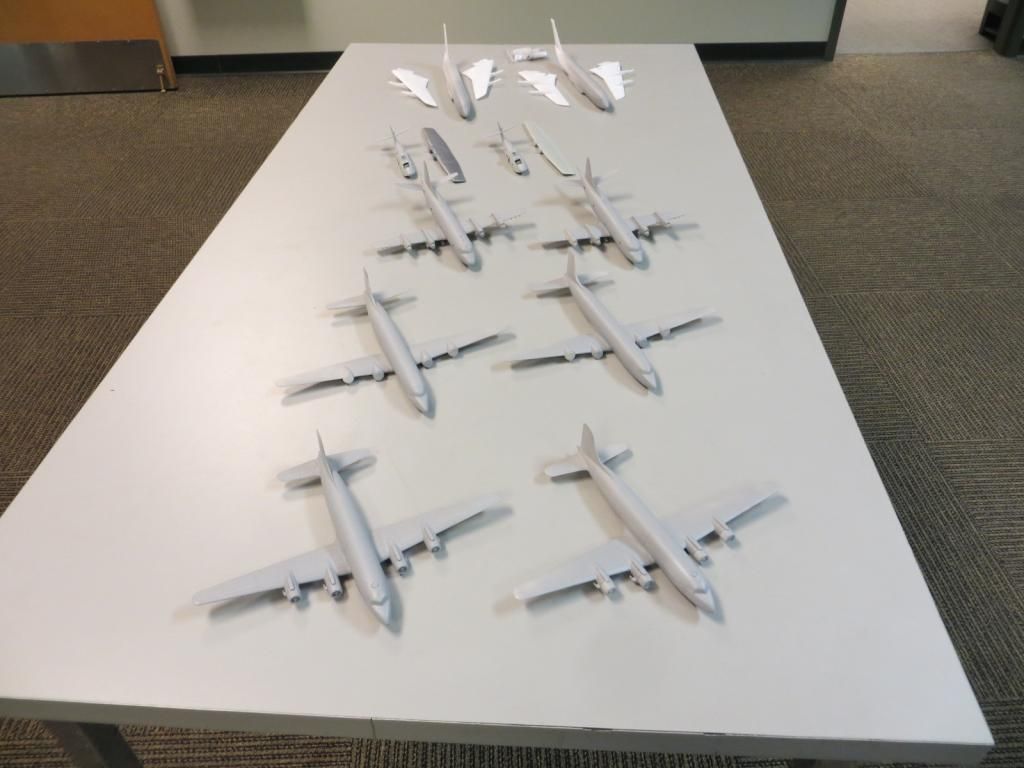 in gray, ready for paint-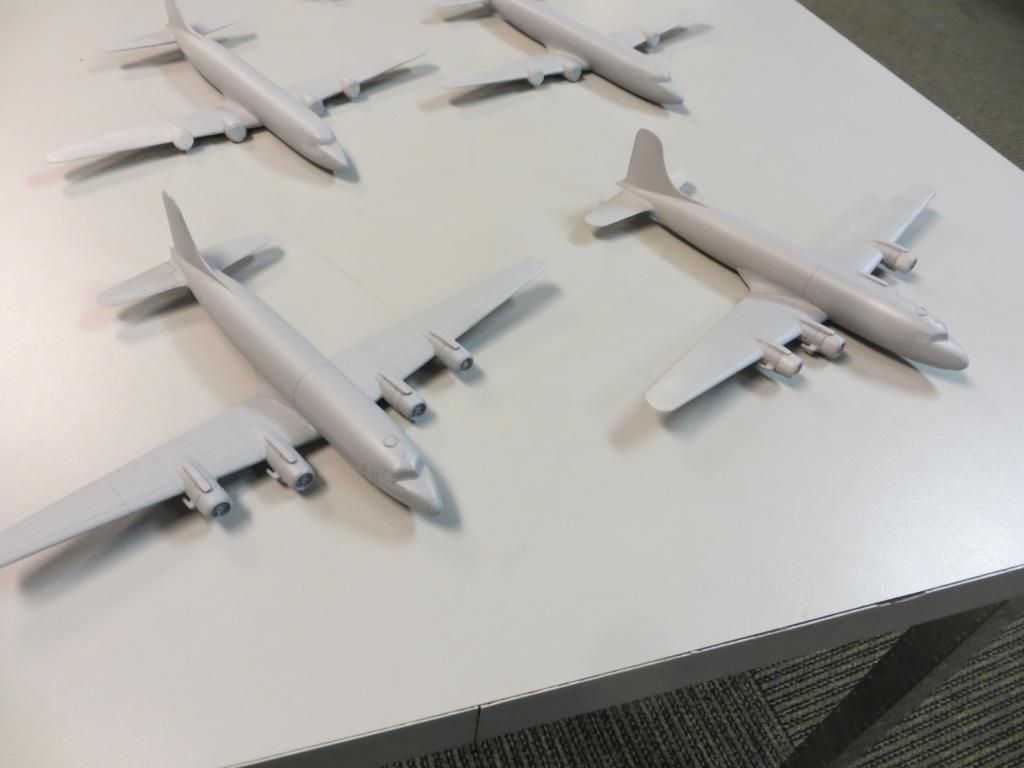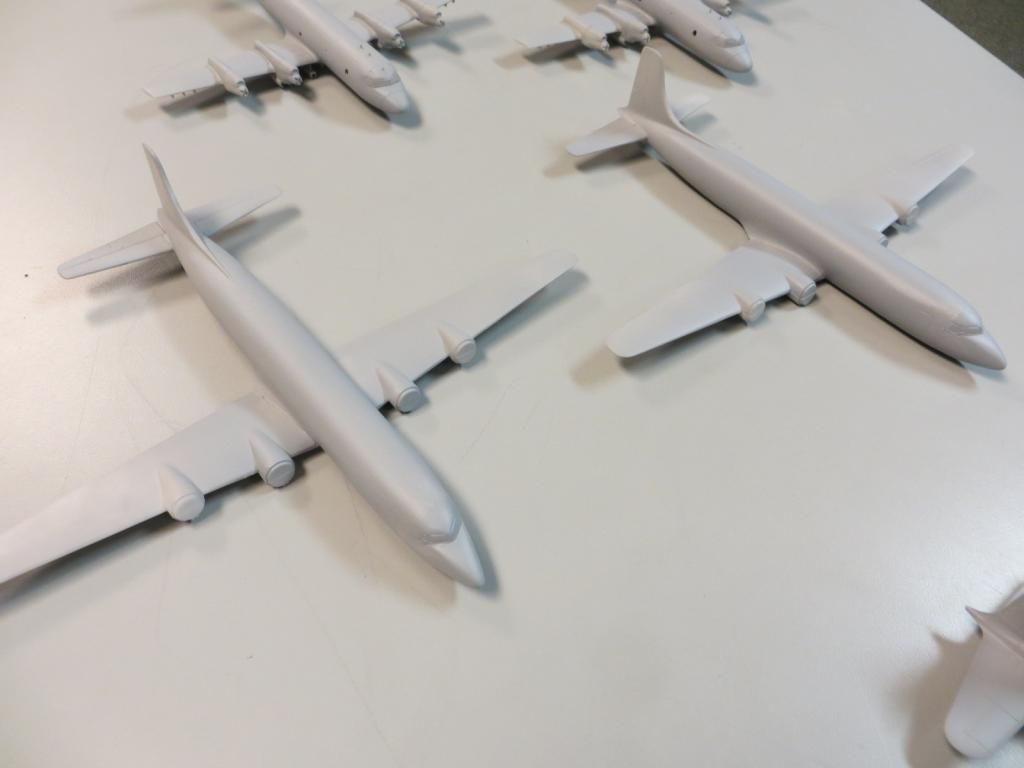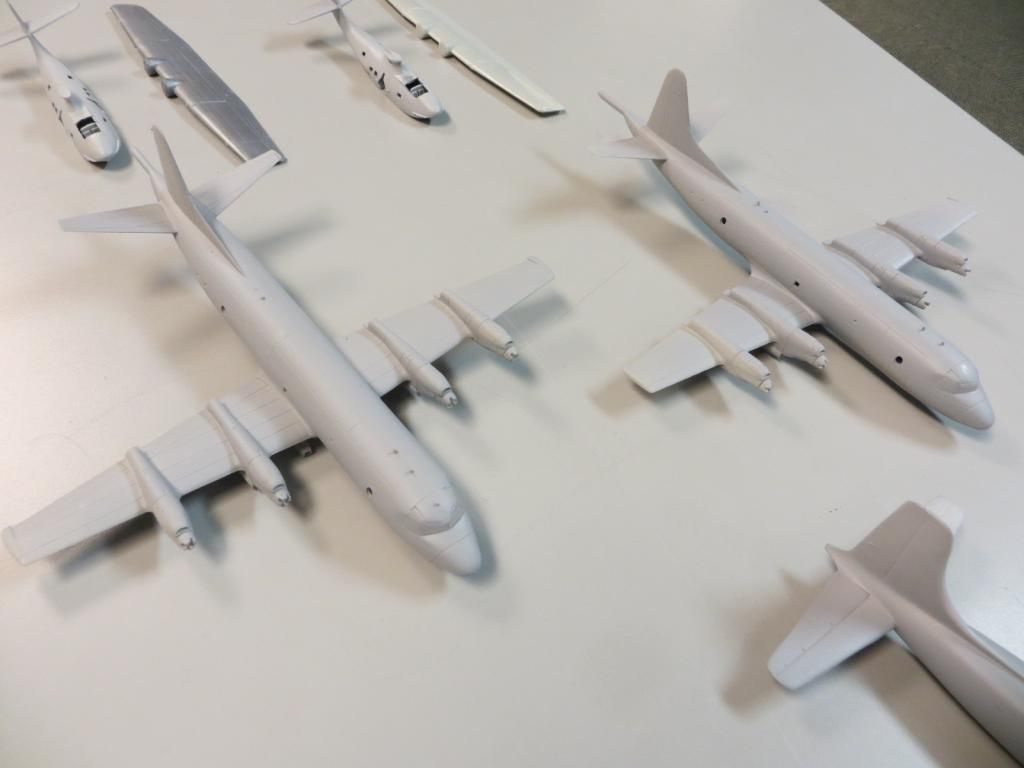 under construction -