Hello!
This is my last work.
Like AlanL, it's the same tank!
"Broken Arrow II" was destroyer in november 1917, for the battle of Cambrai, in a village called Fontaine Notre-Dame.
My girlfriend is born (not in 1917!==) ) and grew up near this village. So... It's a small wink to her.
This is the Takom Mark IV. A great kit! Maybe alittle bit boring about the tracks!
The figure is a D-Day miniature. Another great figures! Good casting, great details.
Accesories are from Resicast. No comment about their products.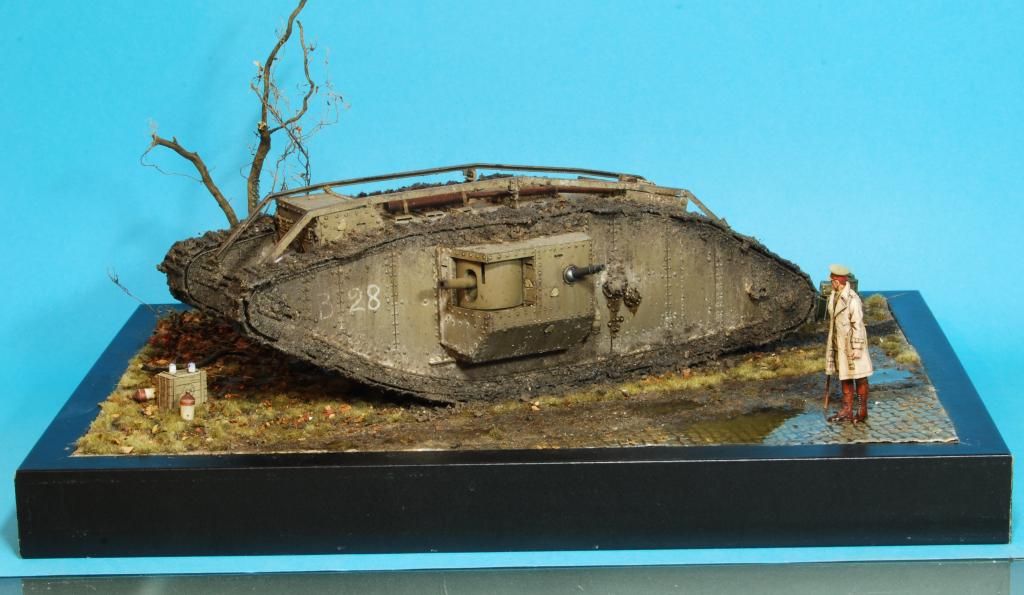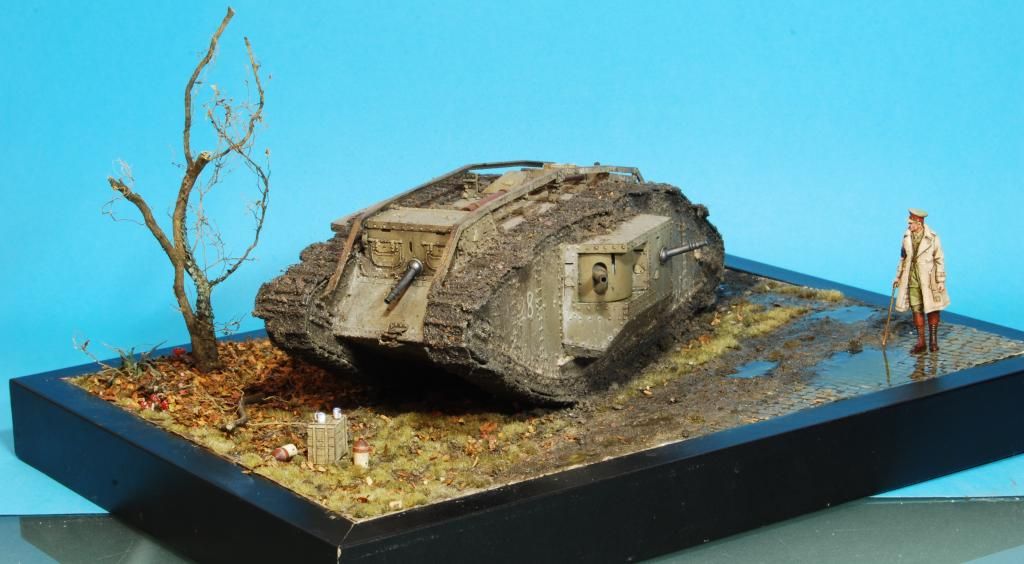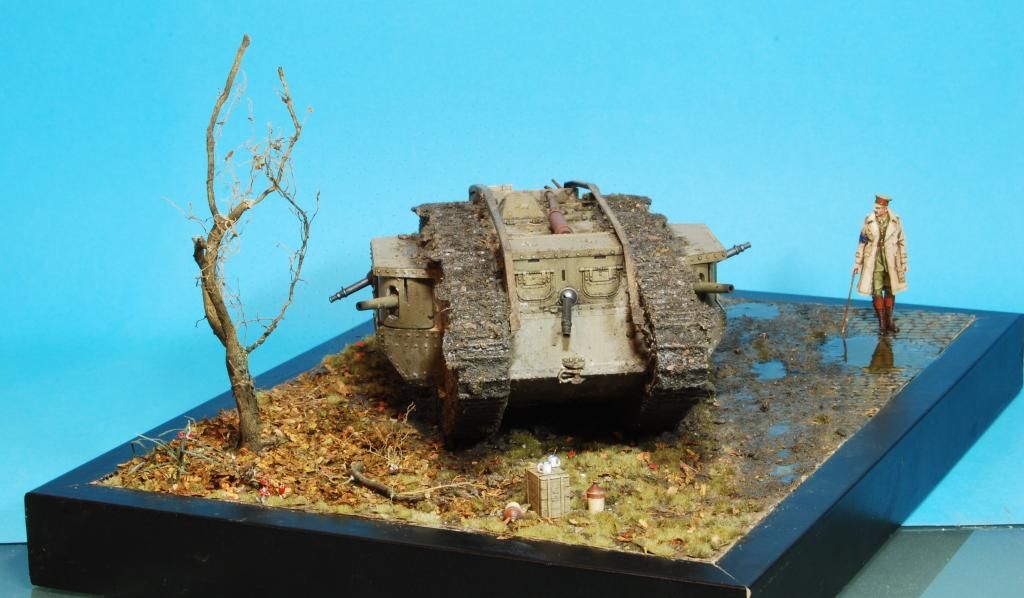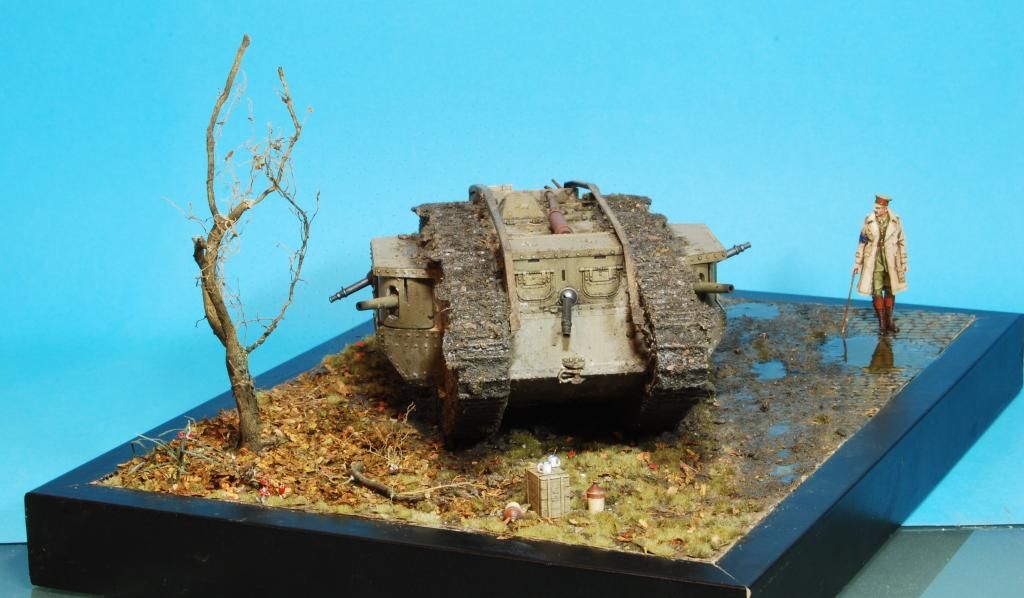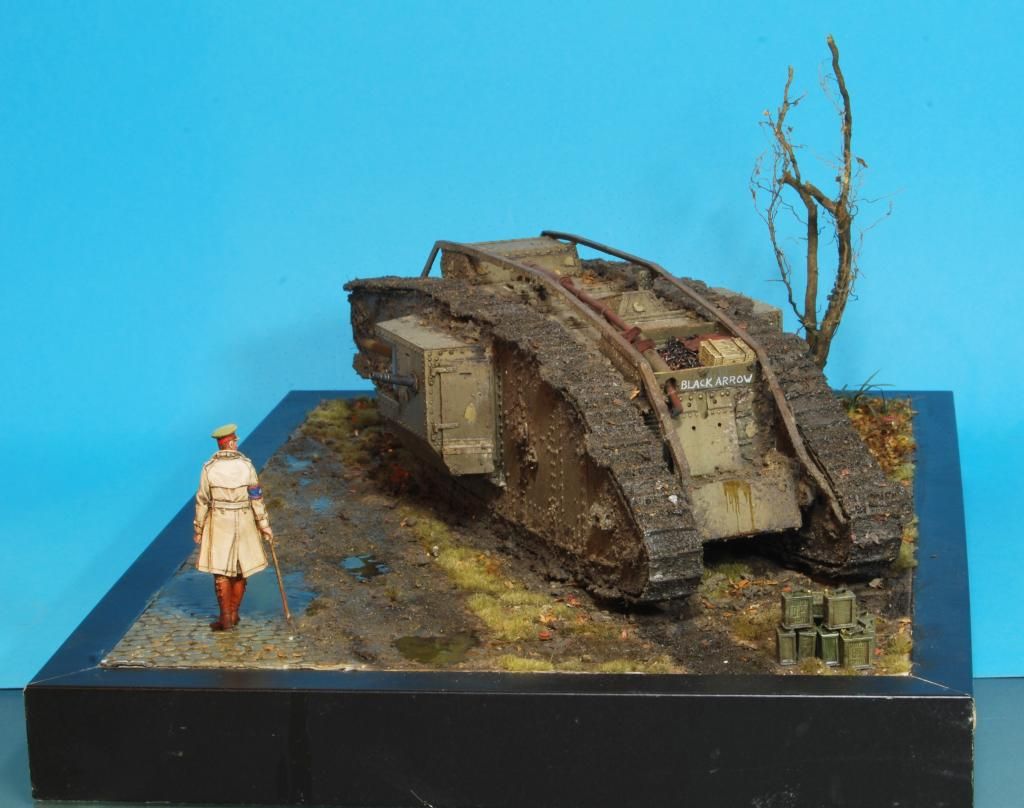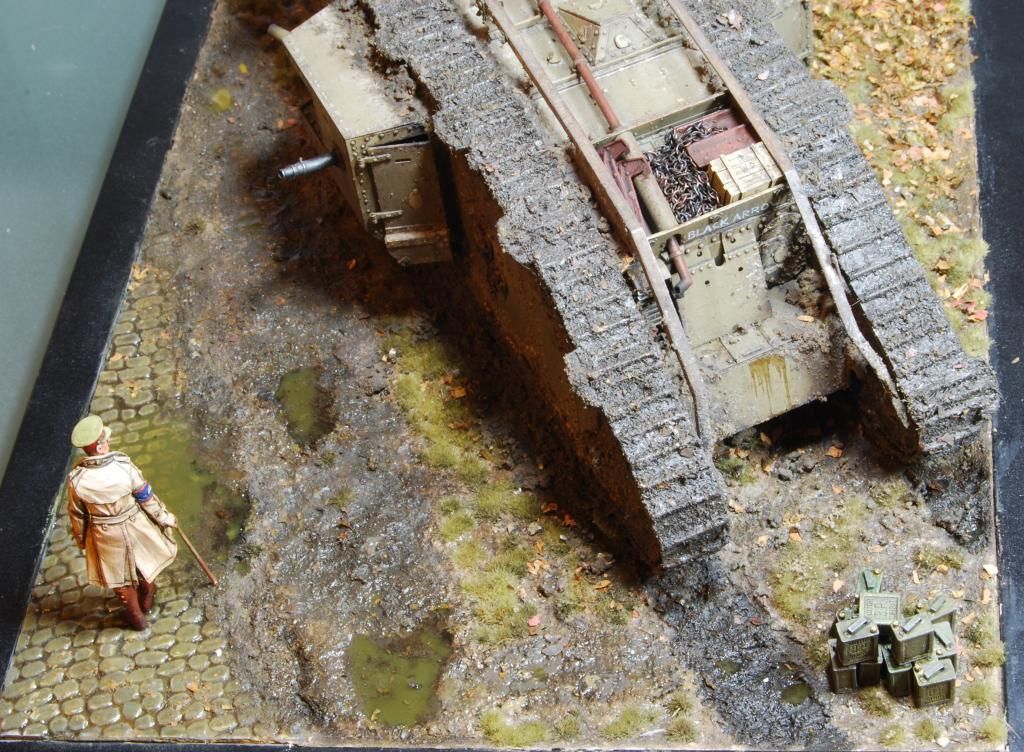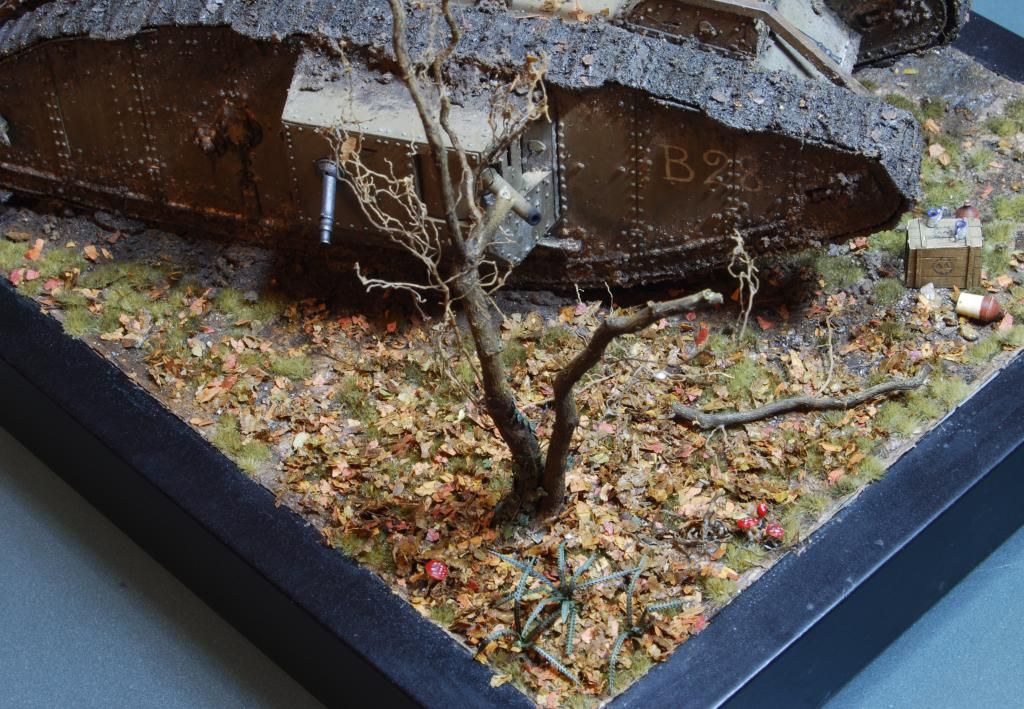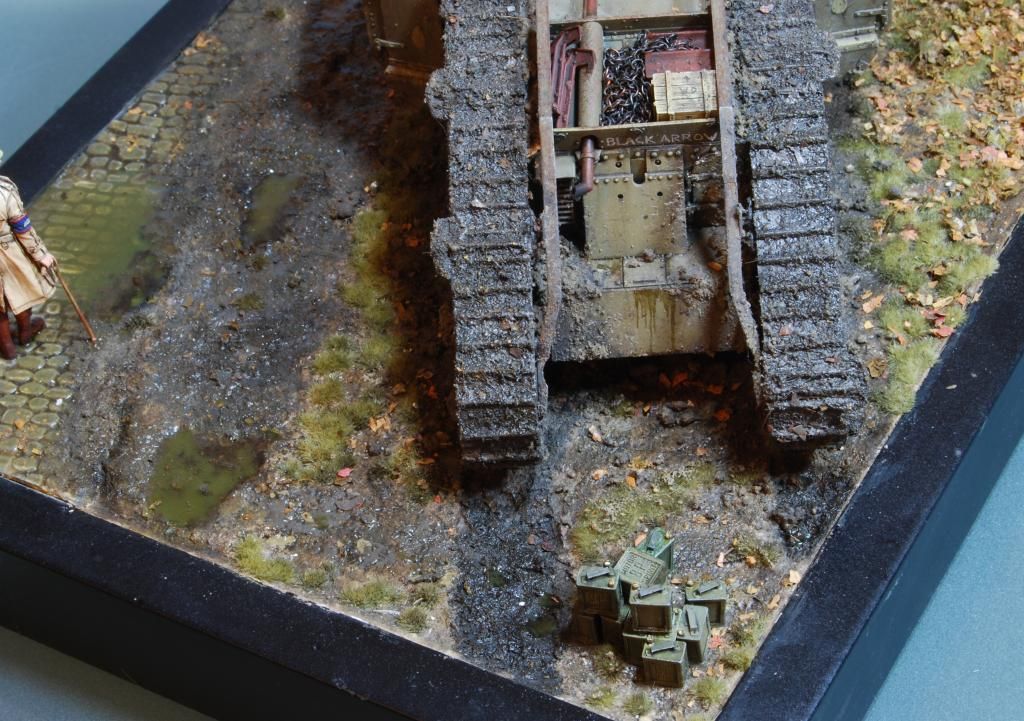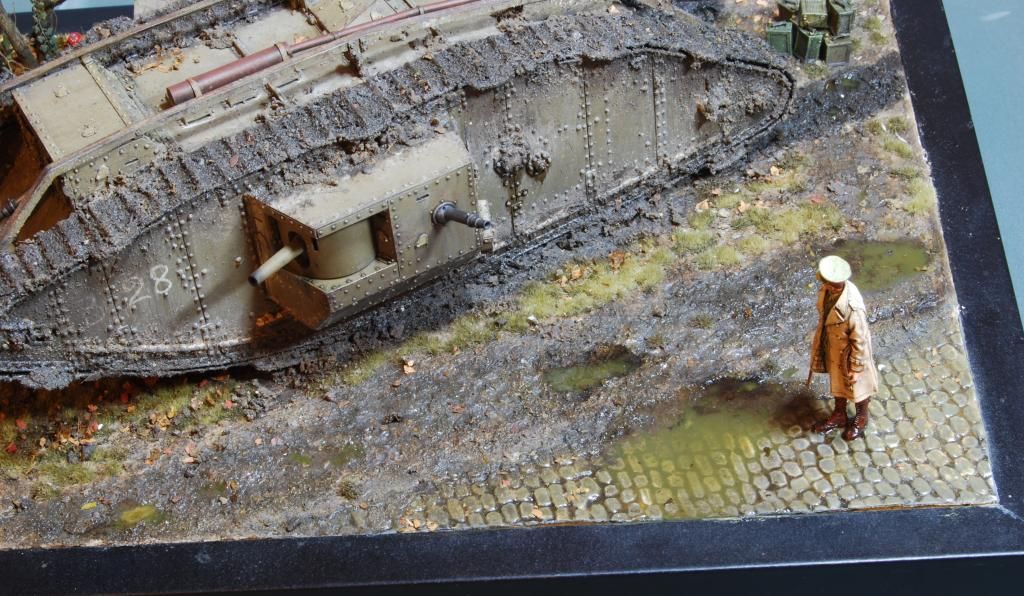 Weathering and mud was made with AK Interactive products.
Leaves are made with real crushed leaves, and water is crystal resin.