Hi all
This little tank probably needs no further presentation; Renault FT-17 canone. Many are probably working on the Meng
offers on the FT, but this it the old RPM kit. The RPM 35060 FT-31/PzKpfw 730(f) shows the later upgrade to the FT-17,
but the kit includes the earlyer weaponry so I used the early cannon parts insted.
I've added some new springs and some Friul tracks, the rubber tracks in the kit are really bad without any detail at all.
The track make up a lot of the profile of the tank so they're quite essential I think.
The mounting of the left and right "track-pack" to the hull is a little weak when the friul track are used so
I've had to strenghtened them a bit.
Does anyone know of any nice figures that could placed by or on the little model for scale purpose?
Perhaps I should add a towing chain on the back?
Painted with Tamiya/Gunze and weathered with oil paints.
The numeral decal is proveded in the kit, the heart is hand painted.
The painting were free handed so It might not be a perfect match for a french FT but with over 3000 tanks built who can tell.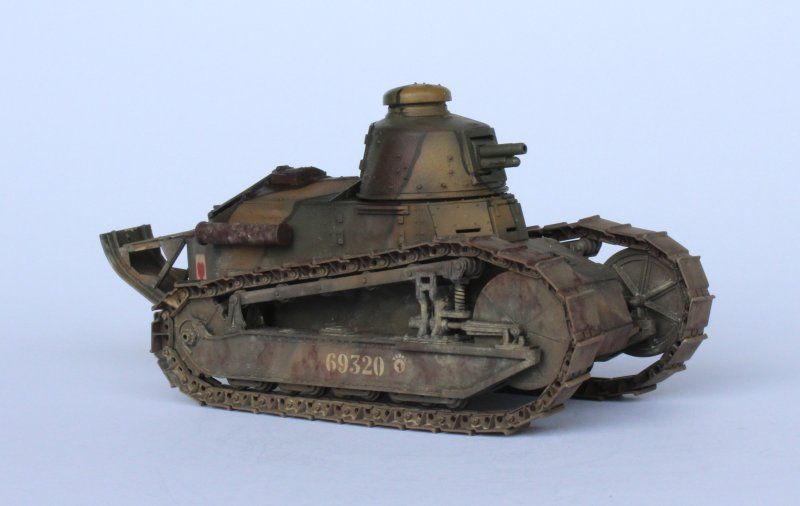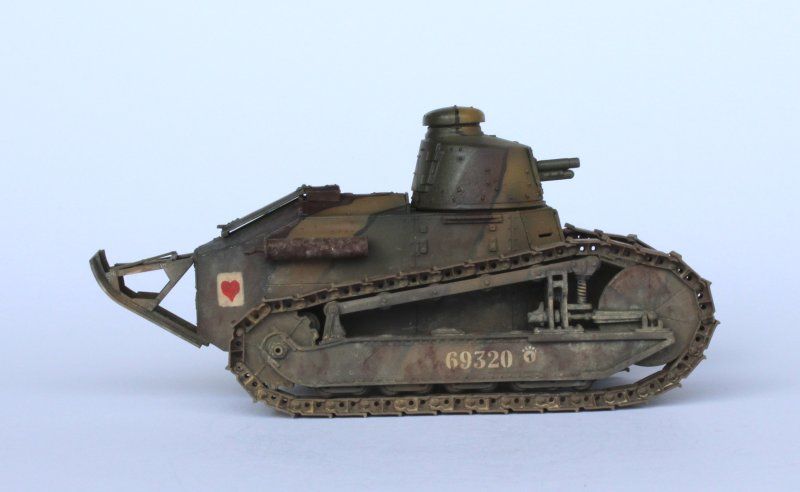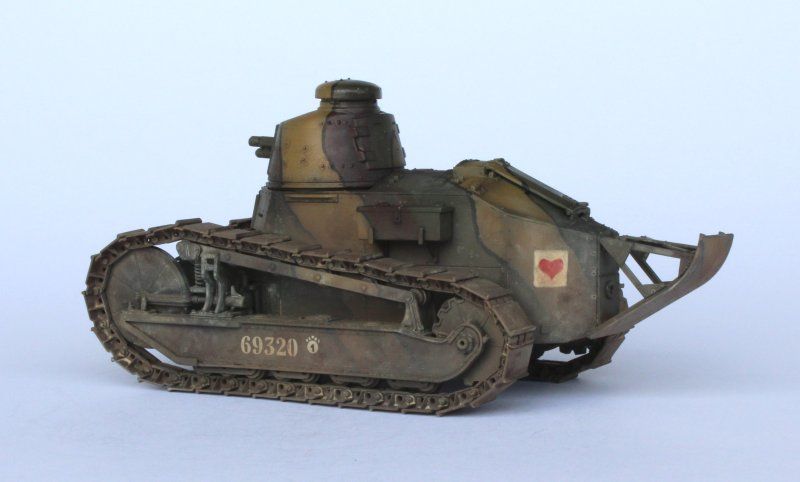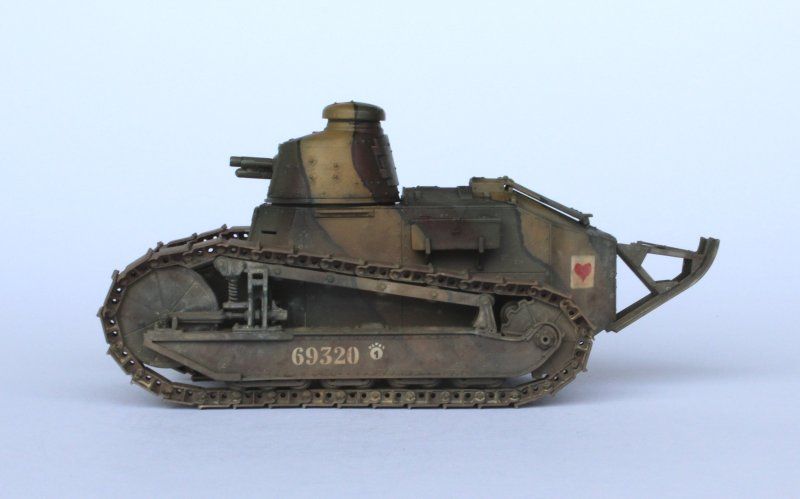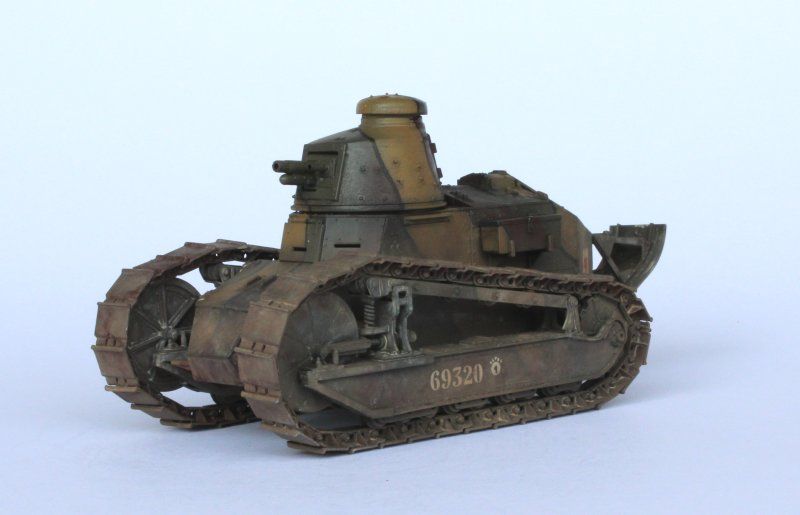 Au revoir
/Tomas