After finishing off my Romanian 109E, I had to decide what to build next. As it is winter, I decided to build something in a winter scheme and chose this fine model as the basis of my build:
Having generally good things about the kit, and since there are a couple slackers here who started builds, but have yet to finish them
I decided to build this one.
I used to think Luftwaffe colors were a mess, but after researching the colors for my Yak 1b, and now starting to research colors for this bird, I can only say that Russian VVS colors have to be the biggest mess. I decided to get started as I usually do, and put together the cockpit sub-assemblies and paint them black:
I will be building this kit OOB, with the exception of a Quickboost seat and exhausts. I thought about the Aires cockpit, as it is more accurate, but in the end decided the kit parts will be good enough for me.
I modified the kit gunsight slightly, and drilled out the optical part so I can add an MV lens for a better look. The kit clear part is pretty rough on one side, so I will cut a piece of acetate to shape and use that instead: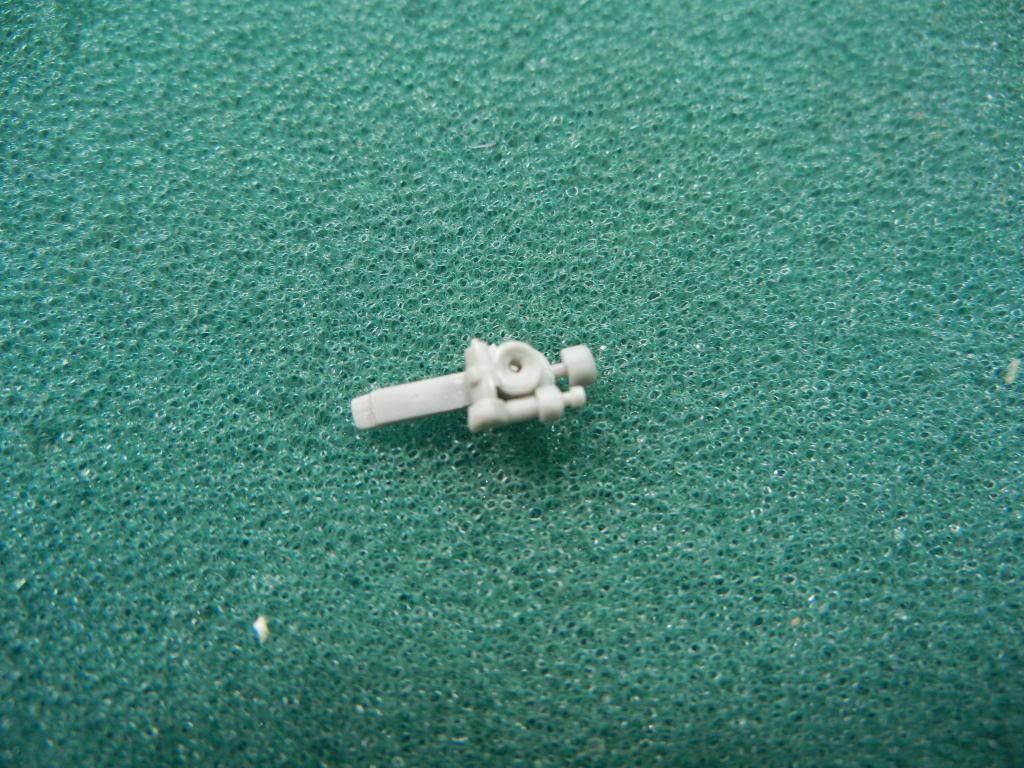 After reading through the good info on Massimo's VVS (and other) sites, I think I am pretty close to getting the colors I want to use for the interior nailed down.
Stay tuned for more later. Thanks for looking! Comments/critique/questions always welcome.
Doug