Update time again!
Here's the completed engine compartment with exhaust cover plates in place and the small rain caps fitted to the exhaust pipe.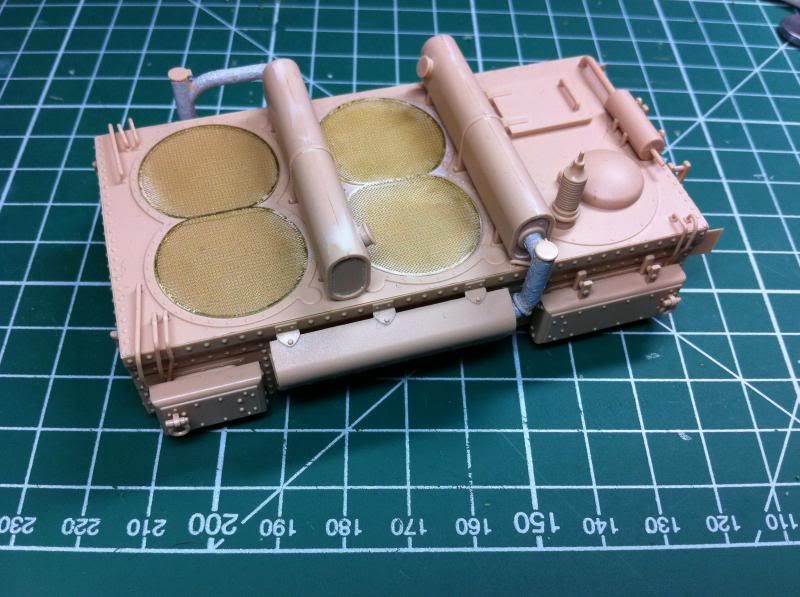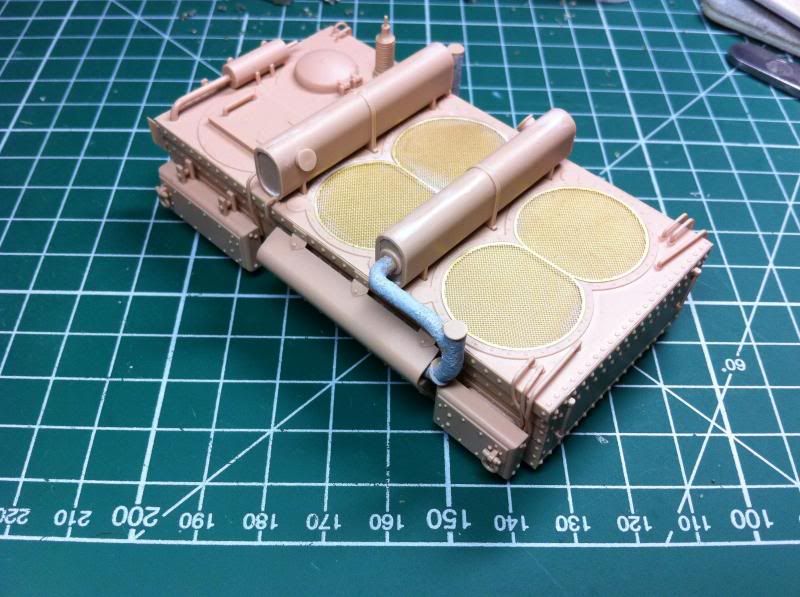 The scale thickness on the cover plates is a little off but nothing to worry about.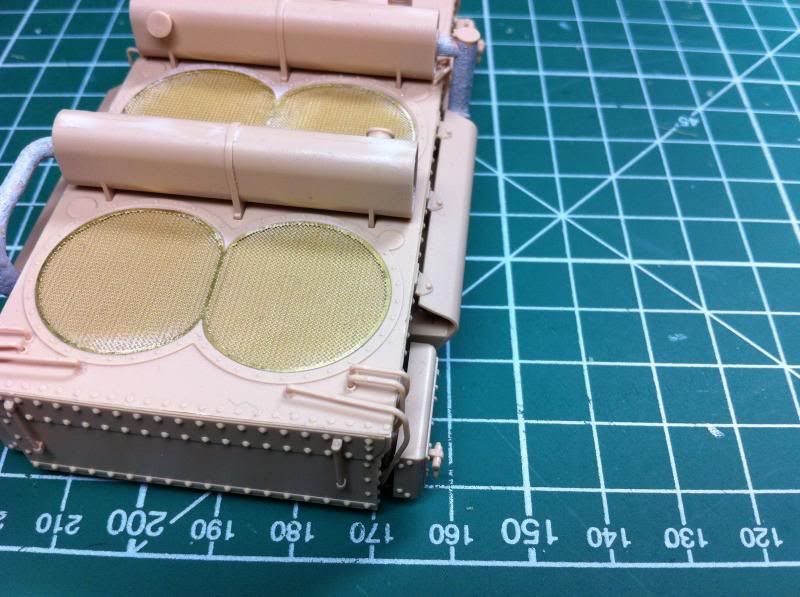 That's the hull now complete so we move onto the turrets next. These are incredibly straight forward and have a very limited number of parts.
First up is the 75mm gun mantlet arrangement.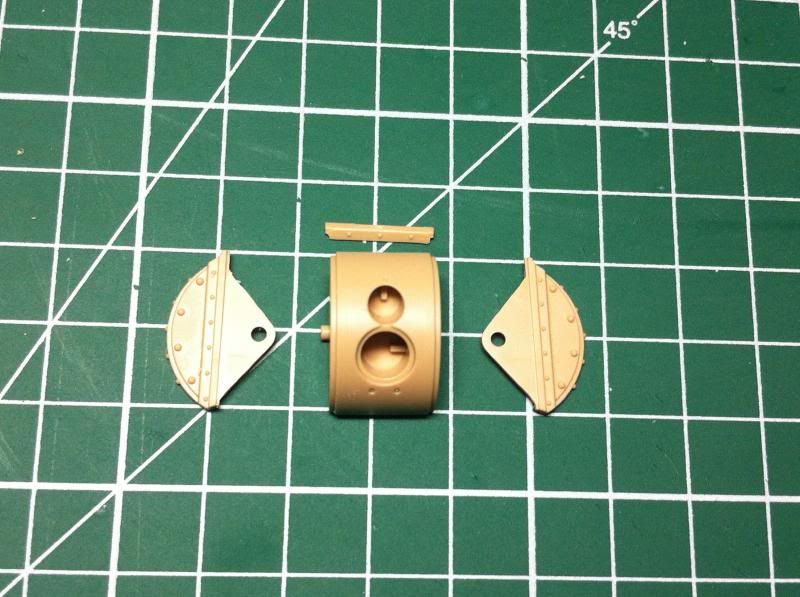 The kit barrel is pretty weak. Limitations of injection molding mean this is a standard two-part barrel, the trouble is the muzzle features none of the distinctive riffling.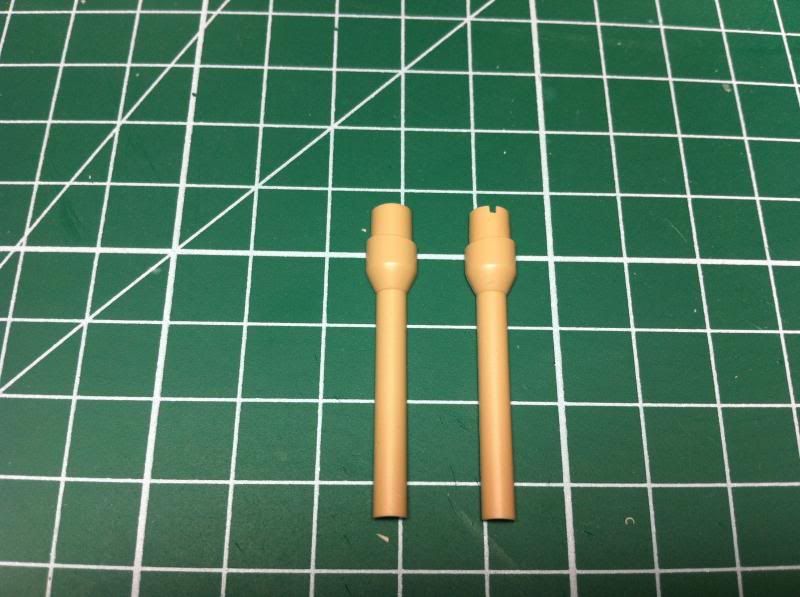 Lionmarc have just released a beautiful turned metal barrel which I have duly ordered from LuckyModel, hopefully should be with me soon.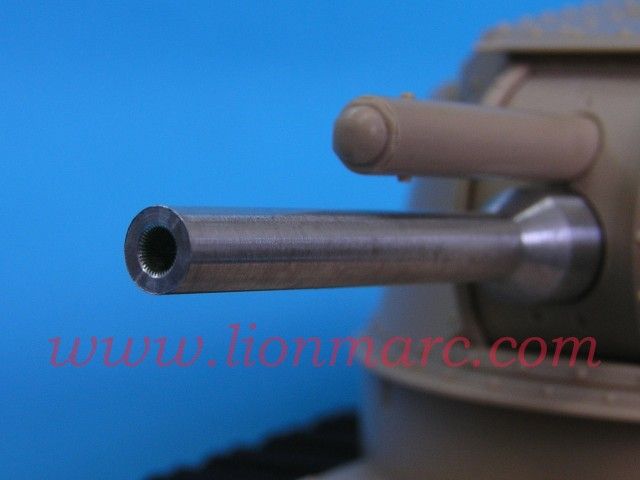 The single molded turret is very impressive (please note part of the cupola has been dry fitted here).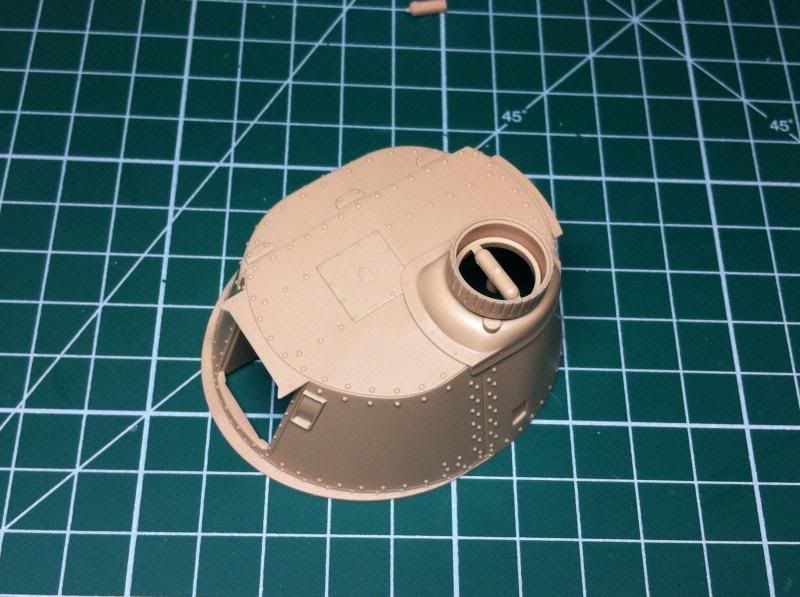 The gun mantlet and cradle fits into an opening on the turret. The fit was a little tight and I stupidly left off part A14, this had to be added after everything was in place and has thus impaired the ability to move the gun up and down.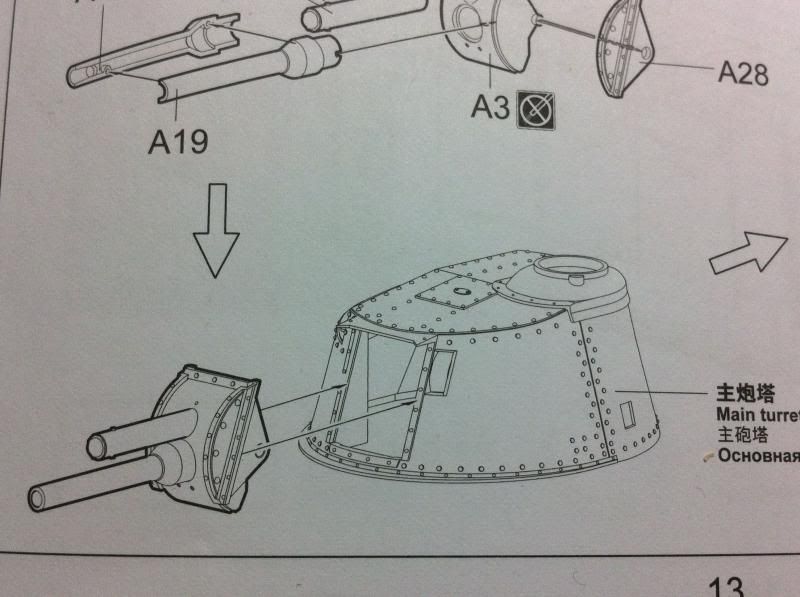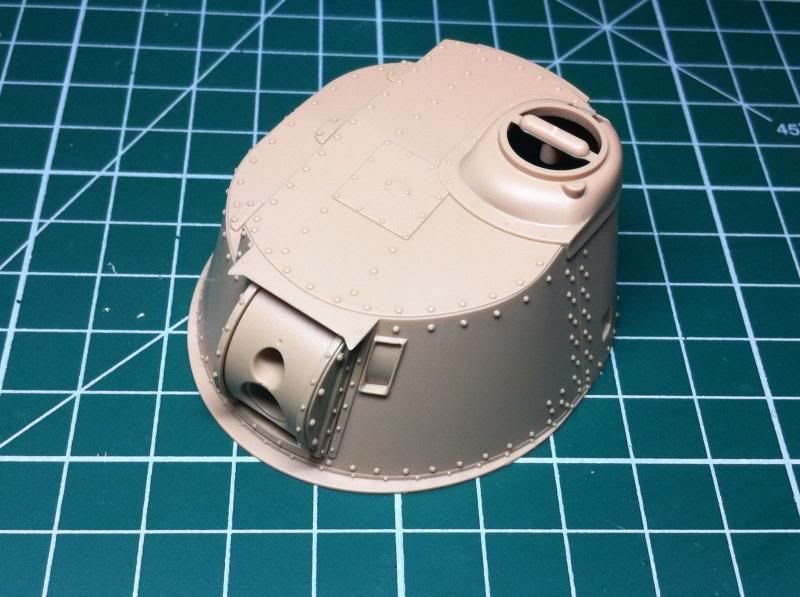 Next up we add the stroboscopic cupola and turret ventilation slit.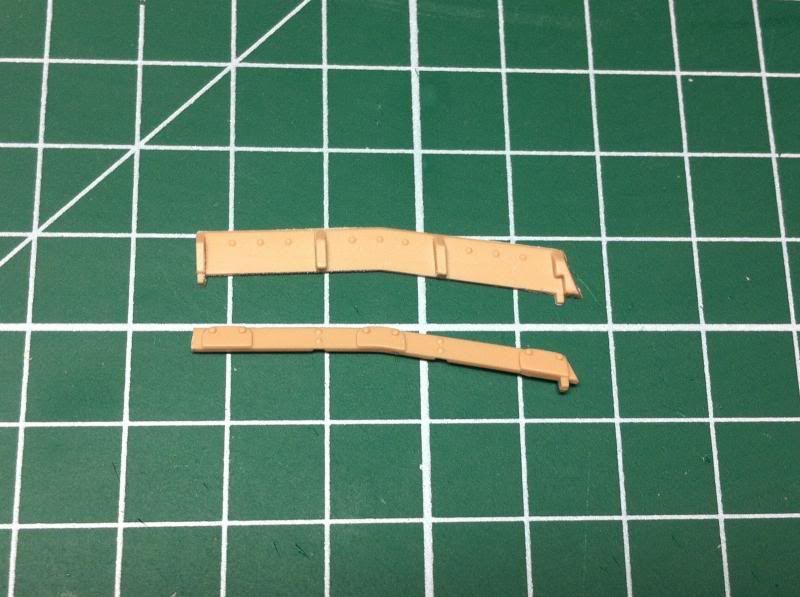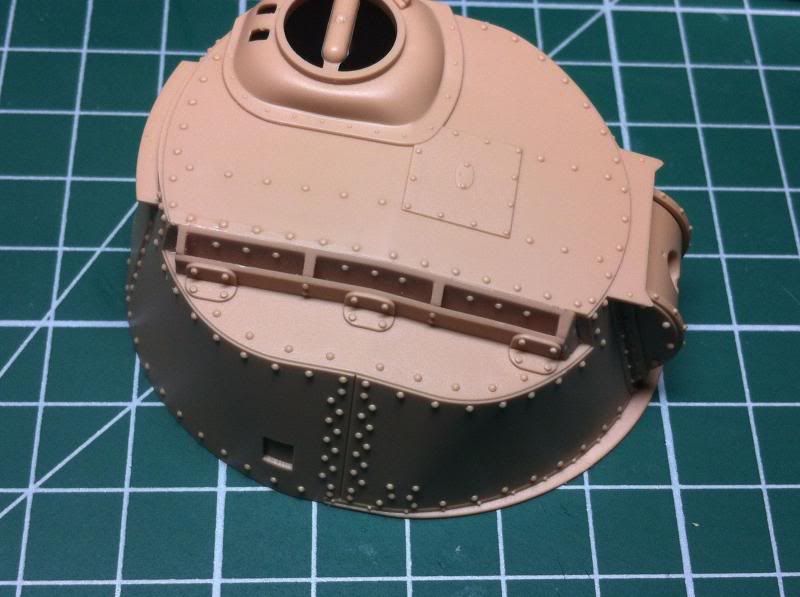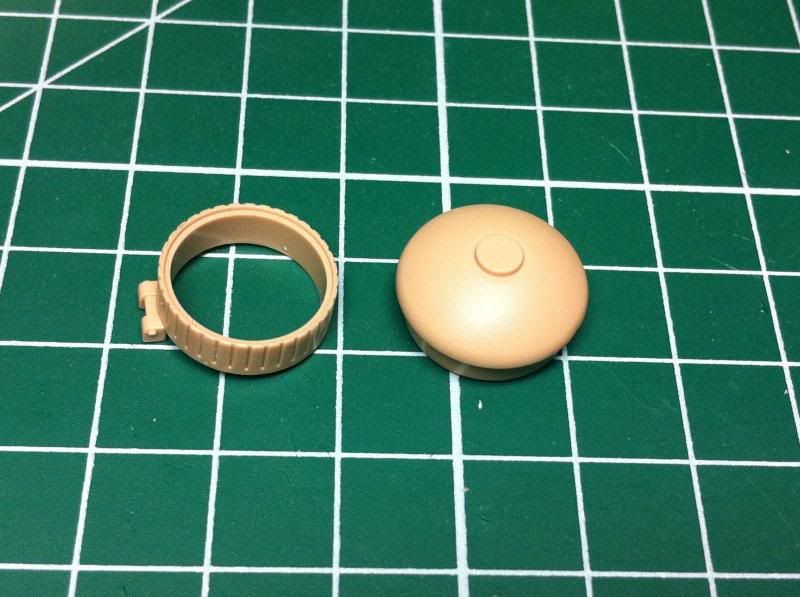 The cupola is fairly simplified in the Meng kit which is generally in keeping with the overall approach to their Char 2C.
As an addendum the stroboscopic cupola is a fairly interesting innovation and allowed the commander to view the battlefield without risking serious facial injuries (a major problem on early early tanks hence the mail face masks).
I'm sharing the following picture below for discussion purposes only and do not own the copyright!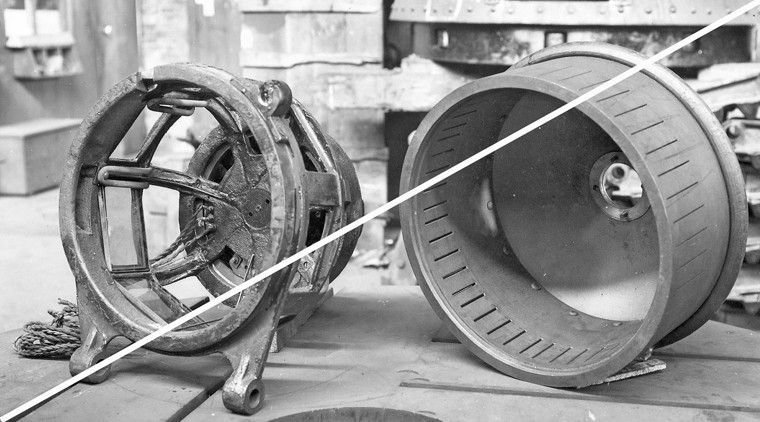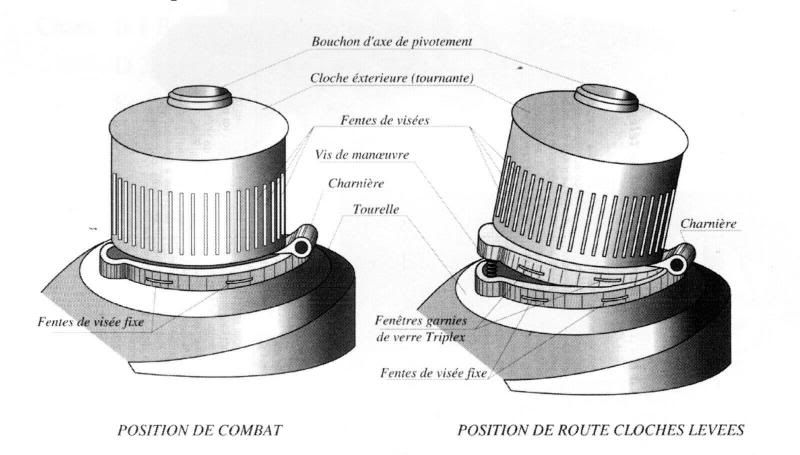 Here's an exert from Hunnicutt detailing its use on the Liberty tank.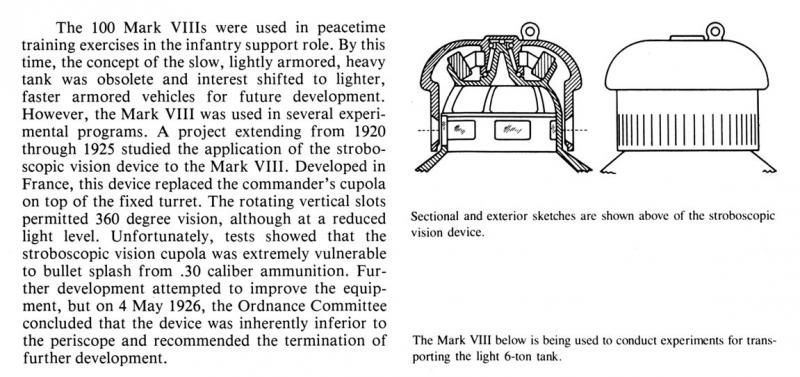 The only other thing to add is the turret base with the standard rotation enabling slots.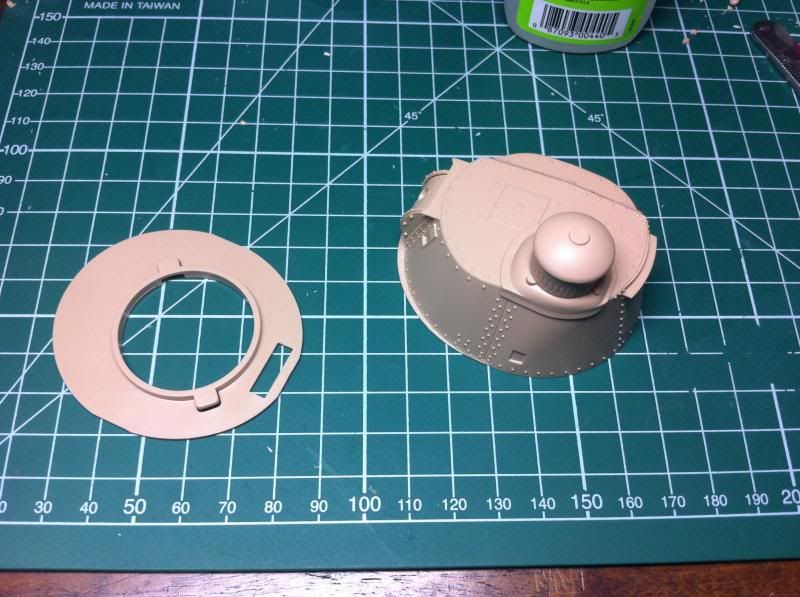 And the completed turret with the barrel as yet unglued whilst I wait on the replacement.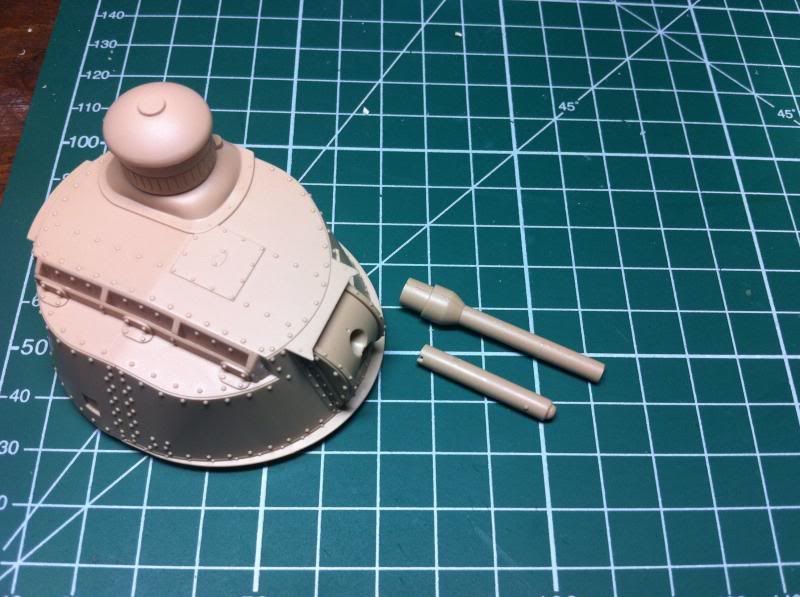 Next up we'll move onto smaller rear turret....