Since joining Aeroscale, all I've ever built has been WW11 USA Naval props. And while WW11 USA & Allied aircraft are my primary interests, I'm also interested in the cold war period through the Vietnam era. So I thought it was about time that I built an aircraft that didn't have at least one propeller. With that in mind, I decided on the Academy 1/48 scale F4B Phantom 11. A newer release, well designed, and not all that complicated. The perfect 1st jet model.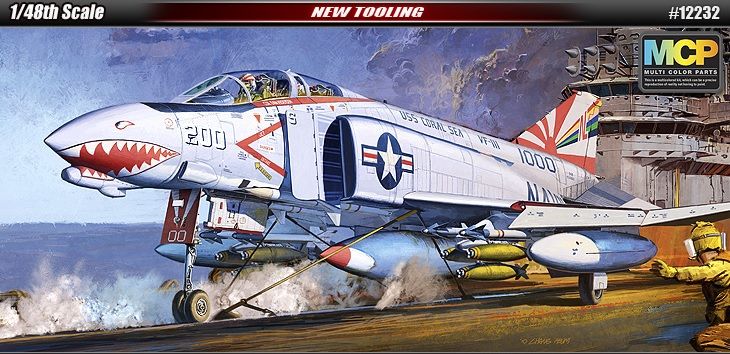 Since I know next to nothing about modeling jet aircraft, This is going to be a real learning experience for me.
I started off with the front wheel well assembly, which is comprised of 4 sections to form wheel well, and the bottom of the cockpit that will serve double duty as the top of the well.
The individual parts all have some detail, but the overall effect is kind of sparse, so I decided to busy it up some. The top has 5 ribs that are all the same height. The 1st 3 should be twice as tall, so I added some .040 sheet plastic to increase their height. I added some pieces of scrape plastic to represent electrical boxes, and used 2 different dia. of wire to represent electrical wiring along the two long walls and for the floor. I also added a pump and valve assembly.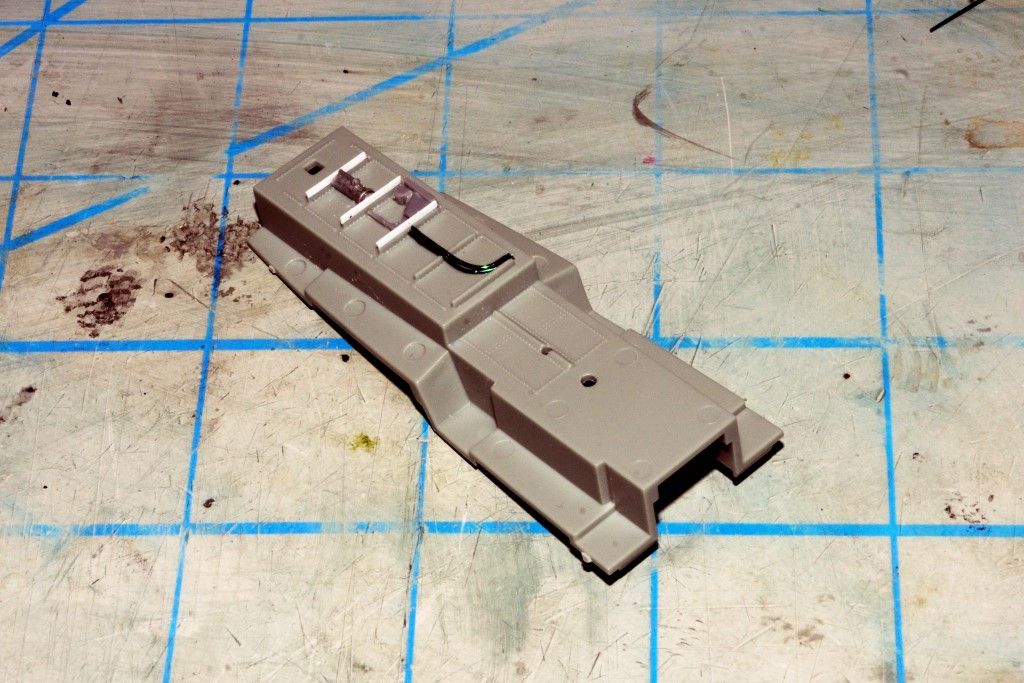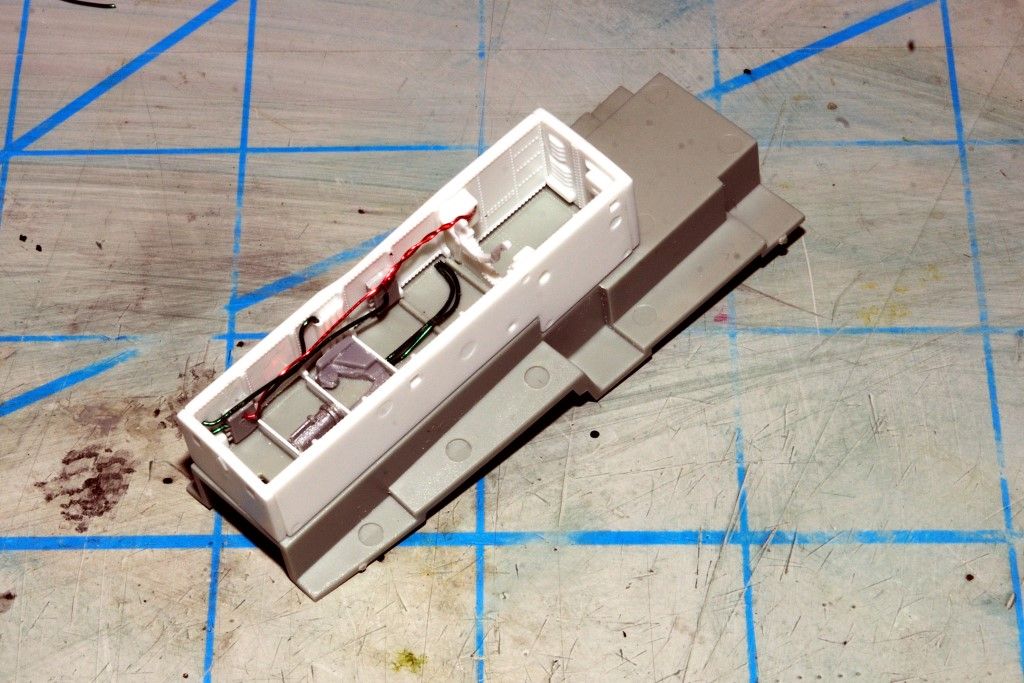 I wanted to see the full effect, so I primed both sub assemblies with Tamiya Gray lacquer primer thinned 1;1, & applied with my airbrush @ 10-12 psi. The results were exactly as I had hoped. While by no means does it comes close to the amount of wiring and plumbing in the actual aircraft, it does busy up the wheel well to a satisfactory level.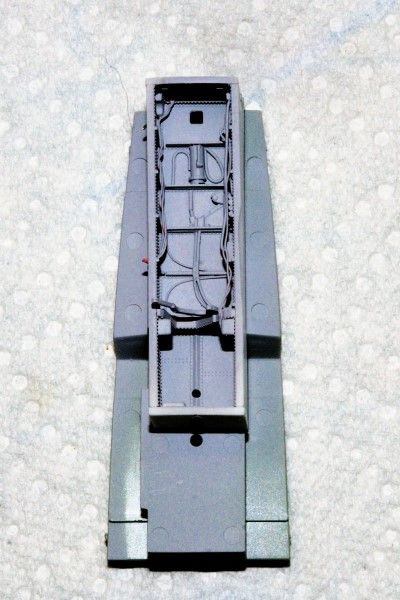 At this point I'm going to skip working on the cockpit, and turn my attention to the main gear wheel wells. Then paint all three of them at the same time.
Joel