This should wrap up the LHS tray ammunition liner stowage rack, less mounting. Due to the geometry of the tray wall (wider at the top than at the base), coupled with the fact that the rack was bolted to the narrow part of the tray wall, the rack requires a spacer to ensure that when bolted top & bottom, the rack remains vertical.
The spacer was made from 0.5 x 2 mm strip, bent to shape & cut to length. After ensuring correct & symmetrical stand-off, the spacer was glued to the ammunition liner rack.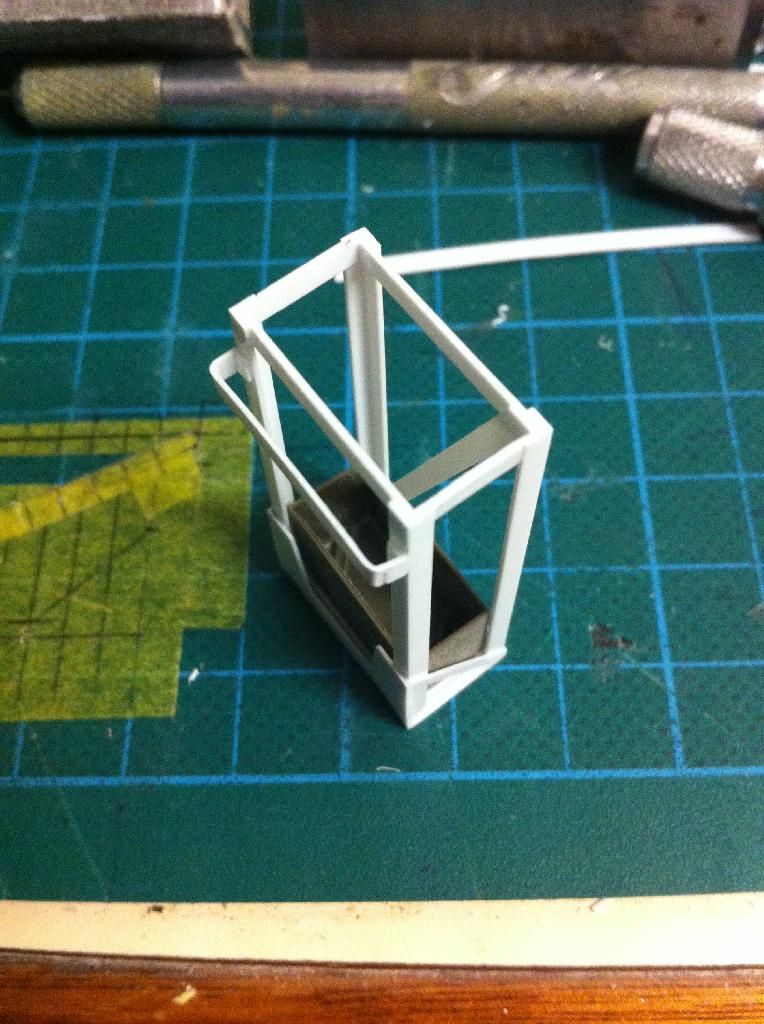 After marking the level of the tray floor (taking into account the raised 5-bar chequer plate spacer), a quick fit check on the LHS tray wall was conducted. Big success.