So after a delay caused by a bad case of 'too much to do at home and work' followed by a bad dose of the flu, I finally jumped into my review build of the Eduard Weekend edition of the Roland C.II. This is my first ever WW.1 build, so I'm looking forward to trying out some new techniques. I started with the interior which looks to be well detailed. The instructions call for a wood finish on the insides of the fuselage but I've been told by those who know better, that this was in fact covered in painted fabric. The two halves of the real thing were constructed separately and then joined together (a bit like this kit). I decided that even though the inner skin was painted fabric, that the rest of the fittings inside could well have been done in natural wood and that these two finishes would look good together. Besides, I wasn't going to be denied my chance of doing a natural wood finish by mere 'facts'. Purists, please look away now. The insides of the fuselage were sprayed with lightened Tamiya XF23 and were given a wash of Mig brown wash, which was then mostly rubbed off again. This imparted the appropriate amount of 'use' to the interior walls.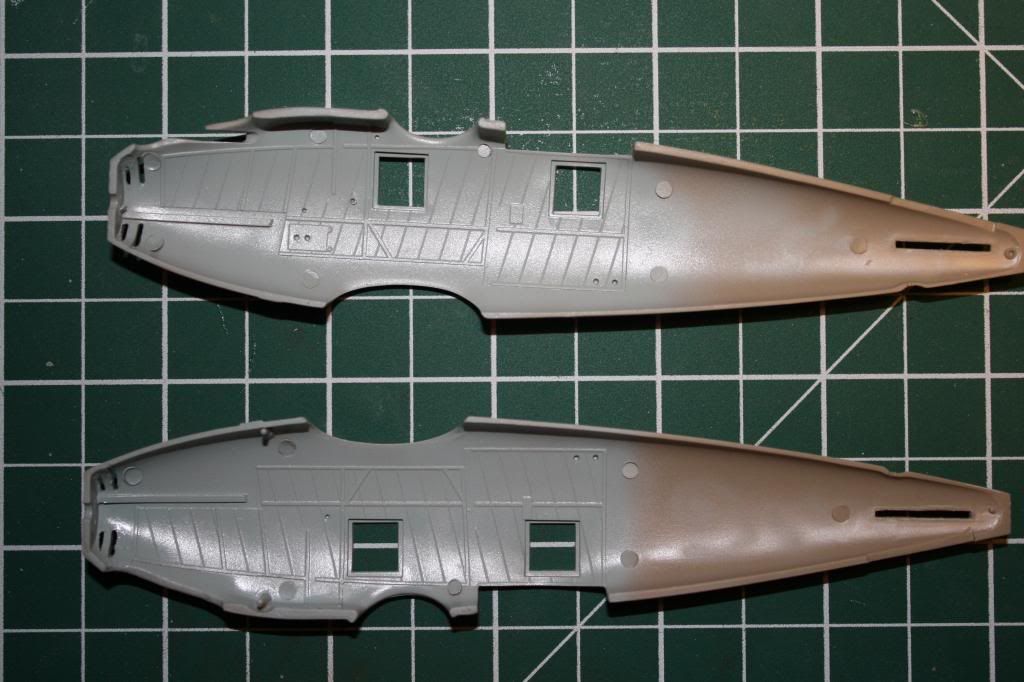 I base coated the 'wooden bits' in Tamiya XF59 Desert Yellow.
When this was dry, I brushed on some Burnt Umber oil paint and continued to work it in straight lines with a wide brush until I had the desired effect. I thought it turned out OK for my first attempt but could do with some refining next time I try it. There is a tutorial for this on the Wingnut Wings site.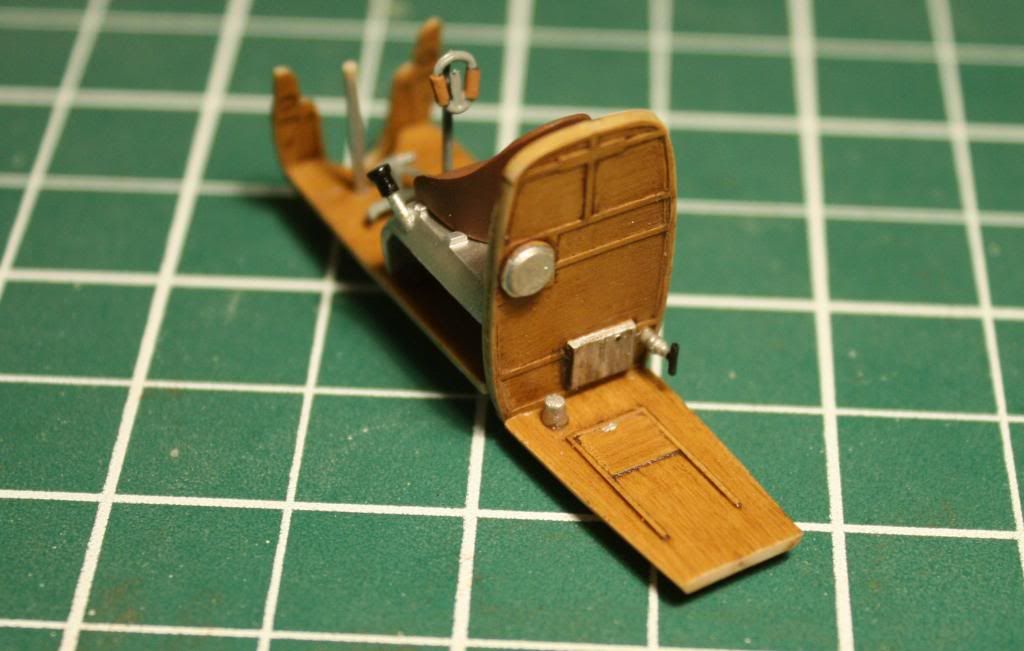 All the detail bits were painted and attached to their various locations.
I used the included decals for the instrument panel, the one on the left as you look at it being a bit oversized.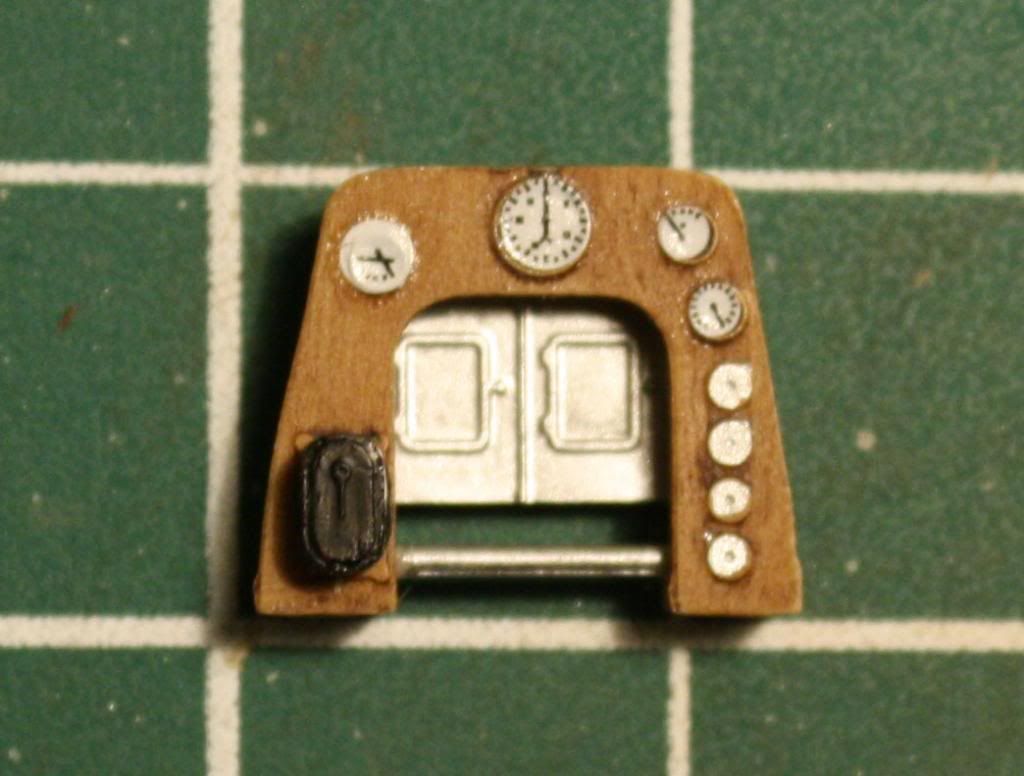 The finished item looks OK though, and will be buried quite deep in the cockpit so won't be too visible.
The Mercedes D III engine was assembled and painted,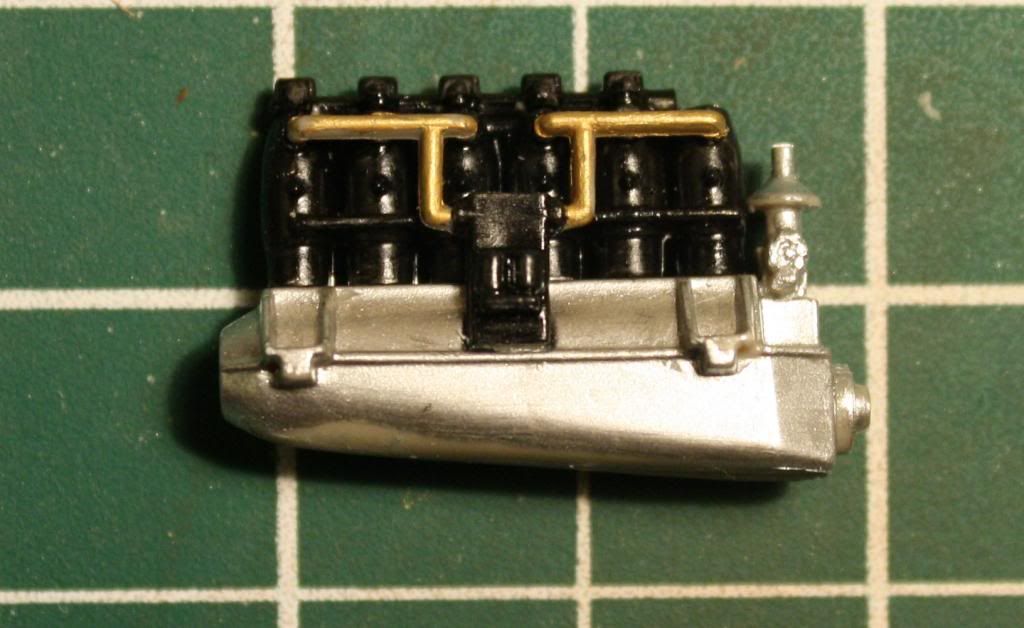 then it was time to get the fuselage halves together. The internal structure was lined up in one of the halves and cemented in place. There is a helpful diagram in the instructions to assist with this.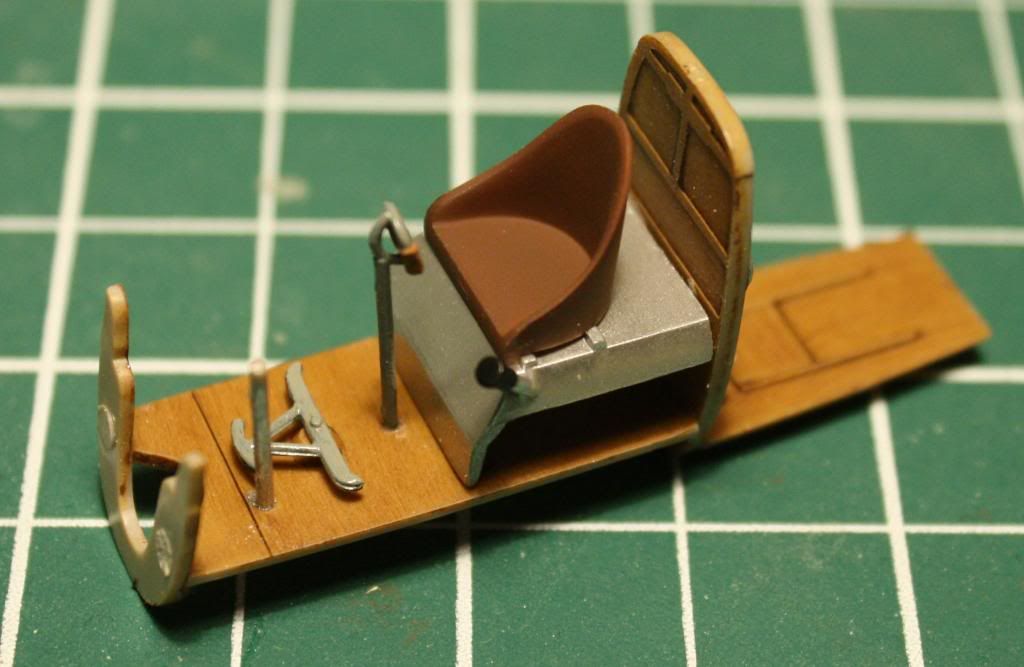 The engine was popped in and the two halves were glued together. After doing this, I noticed a gap between the internal bulkheads and the side walls so I clamped the mid section of the fuselage to close this up, cemented in the rear gunners ring mount and am now waiting for the glue to dry.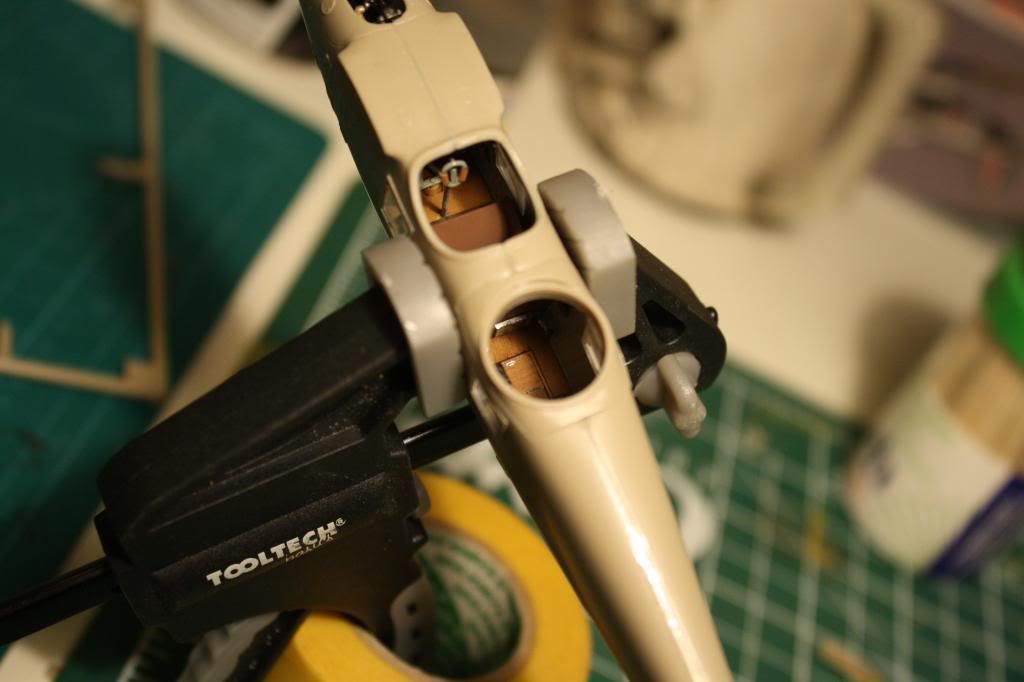 I must admit that I am thoroughly enjoying my first foray into early aviation and hopefully will be cracking on with this build in the days to come.