Hi folks!
I want to show you my last 2 warbirds I finished just before my holidays. A few days ago I took the pictures on my kitchen table.
First I have here that cuddly little Macchi MC 200 Saetta. The kit is from Italeri and in 1/48 scale. The fitting is very good, everything goes together well, there's no filler needed. There's a small etched platine with some parts for the cockpit (instruments and seatbelts) and for the landing gear. That all makes the kit very enjoyable and worth the 25 Euros I paid for it. The kit is completly built out of box and not weathered.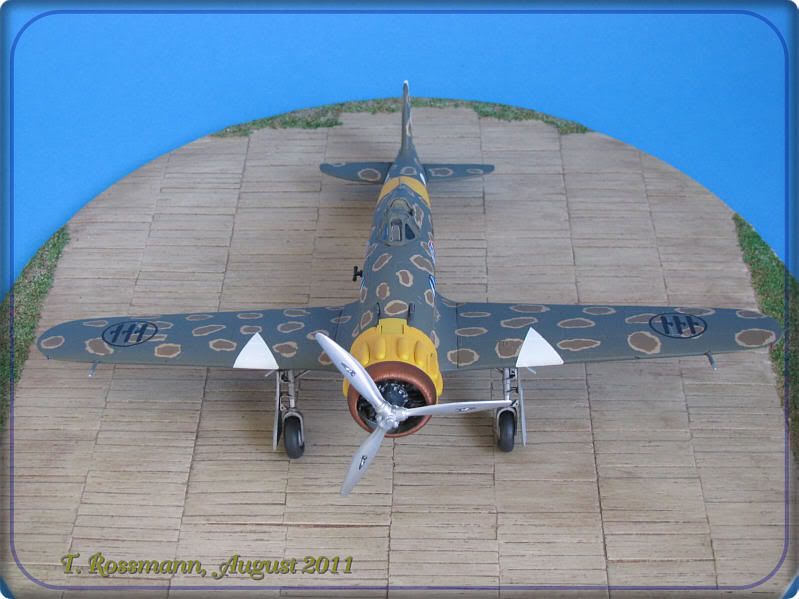 There are 4 decal options of which I prefered of course the one from the Eastern Front. It shows an aircraft of the 369. Squadriglia, flown by the units CO Capitano Giovanni Cervellin from Saporoshje, autum 1941. All white parts are painted though they are also on the decal sheet. I used them as masks. All yellow parts are also primed with white.
I used a variety of colours, mainly Revell and Agama. The mottling is airbrushed in reverse (from inside to outside). First I sprayed brown and covered it with Revell Color Stop liquid mask. Then I sprayed sand and covered it also. After I sprayed green grey I could take off the masks and out came this nice scheme. But before the mottling I airbrushed white and yellow of course. The metallic cowling ring is airbrushed with copper 94 from Revell and masked with Parafilm M right to the end.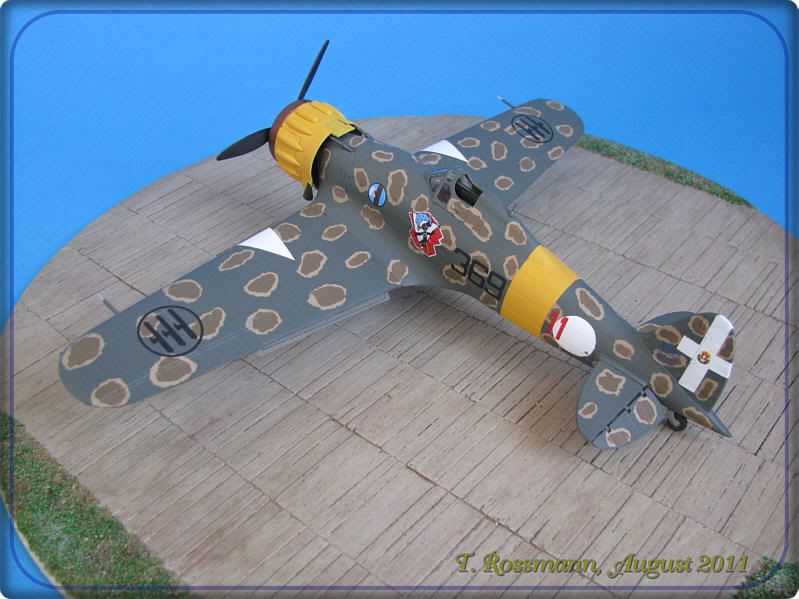 On my Eastern Front shelter the little Italian looks like this: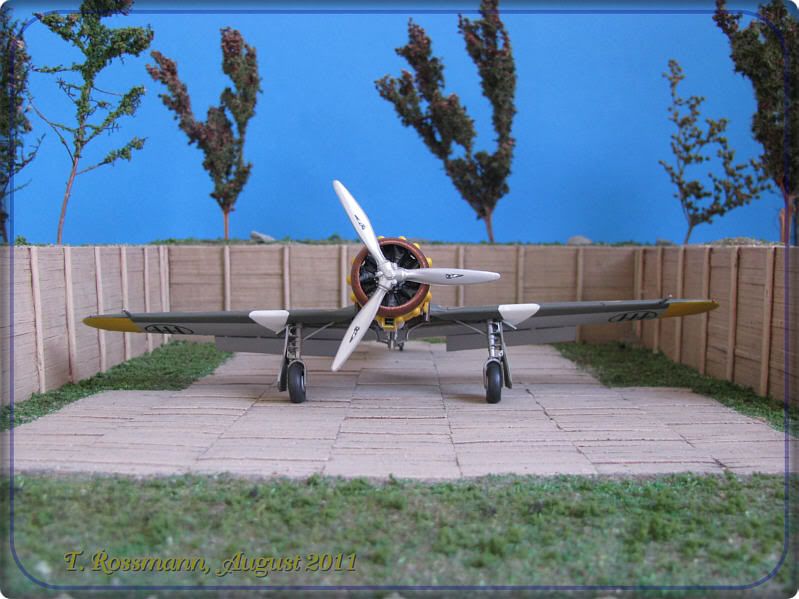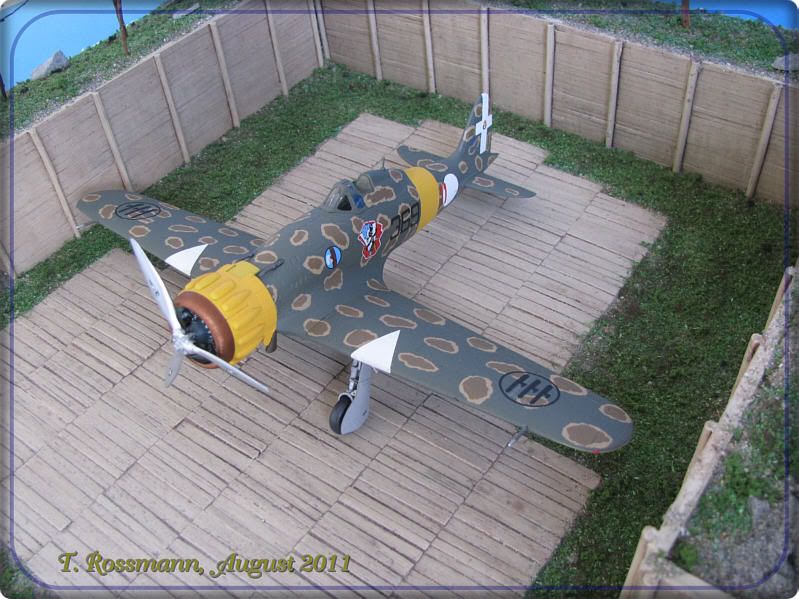 I made the shelter together with my friend Marc Toillié (mark58).
If you like to see some real Saettas (and Folgores), have a look at this great Youtube video. Just listen to the fantastic sound! I like especially the last sequence with the sound of the landing Folgore. Simply great!
http://www.youtube.com/watch?v=wv7P4eJ0V-E&feature=related
Happy modelling!
Torsten