Well, it took a few years. Can't even remember when I started it.
I lost the unditching rails (years ago) so had to make new ones. Apart from that and the big unditching sleeper and chain on top it is OOB.
The sleeper is made from three lollypop stick glued together and painted with Tamiya Black, Dark Brown and Light Earth(?) which was then scraped whilst wet with scotch brite.
The metal round it is lead foil. Some of the rust is Promodellers Rust Wash and some is Tamiya Dark Brown.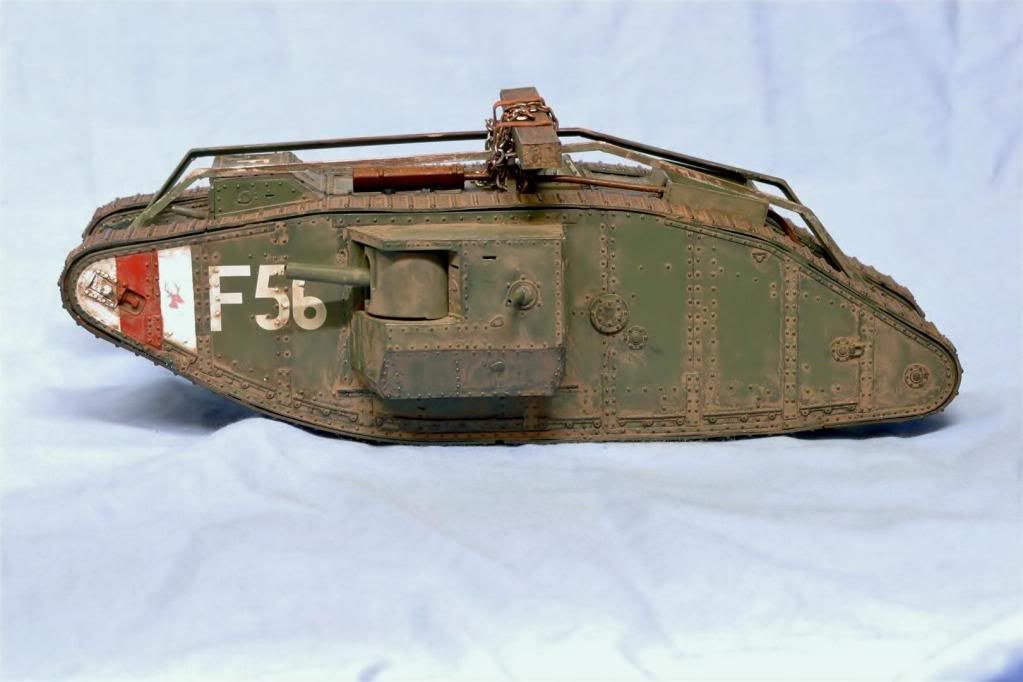 Hope you like it.