Well here is the final update just before I begin painting later this week. Once the entire problem has been fixed, the rest of the model falls together very quickly. There are however, a few issues everyone must look out for while constructing the model that could affect the over all finish. First, the wing armor panels on the side of the turret have a small tab that needs to be removing in order for the panels to fit just right against the turret.
There is one major flaw in the direction that needs to be paid attention to unless you have plenty of reference photos to go by which I did not have on hand. The commander and gunnerís hatch are reversed in the directions; I thought this look somewhat strange when I compared this to build up models. It is an easy fix, but if you do not know anything about this tank like me, the mistake is very easy to make.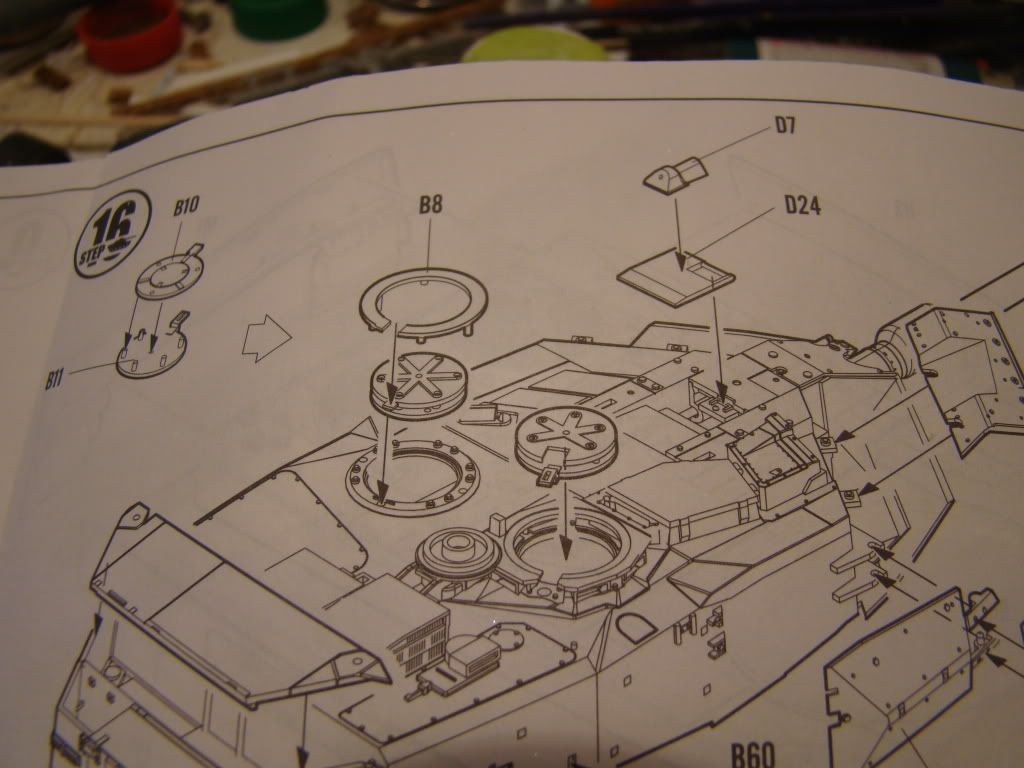 The next problem I ran into were the two side storage bins for the bustle rack. The bins have two location tabs at the top of the part, but the side of the rack only have hole for locating the bins. In addition, the holes were not deep enough and the support tab at the bottom of the rack needs some trimming in order for the bins to fit snug against the side of the rack.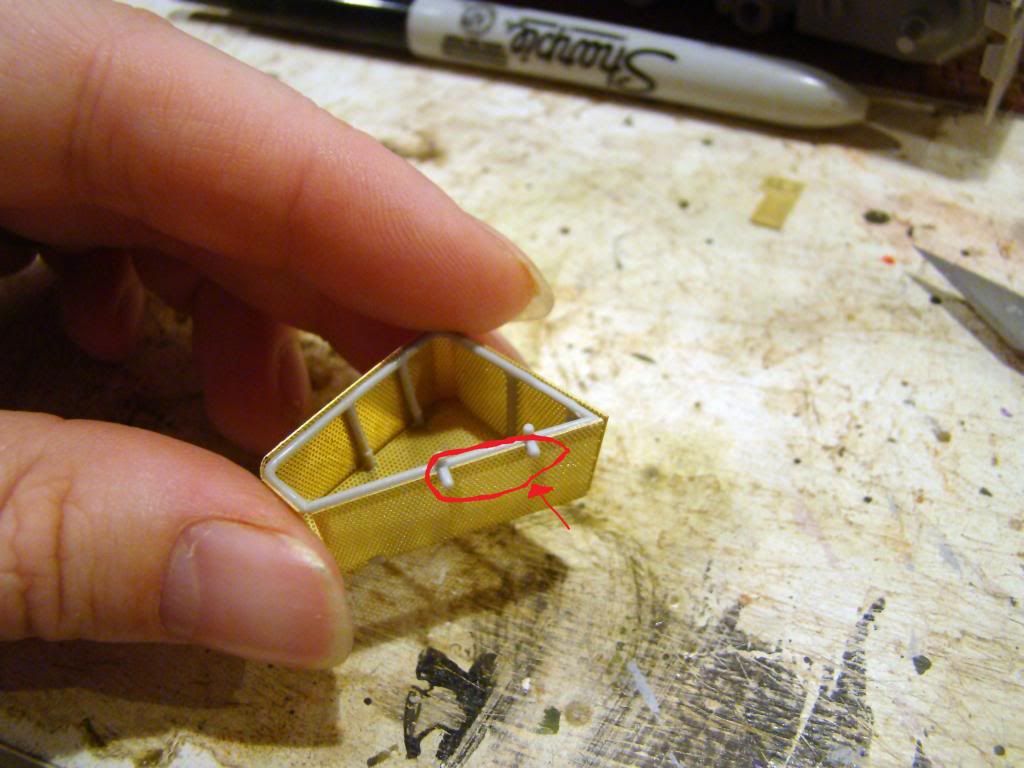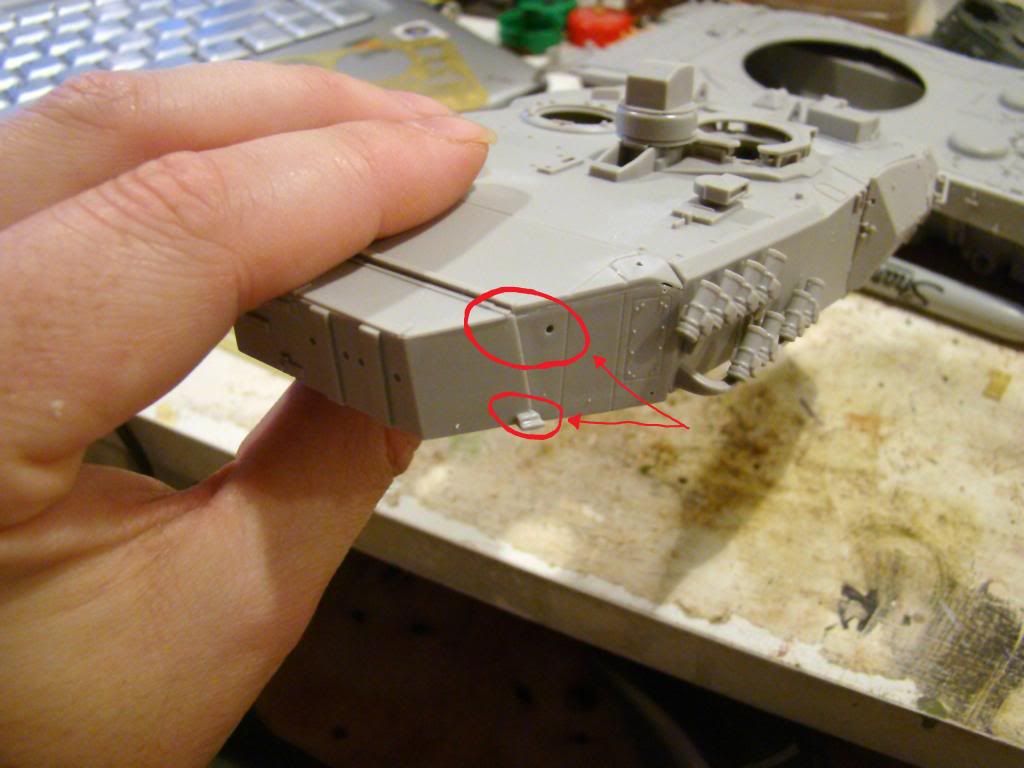 Once all side and done, the rest of the turret can be finished out with the remaining photo etch parts, clean up of the smoke grenade launchers, T-base antennas, and the rest of the Canadian equipment.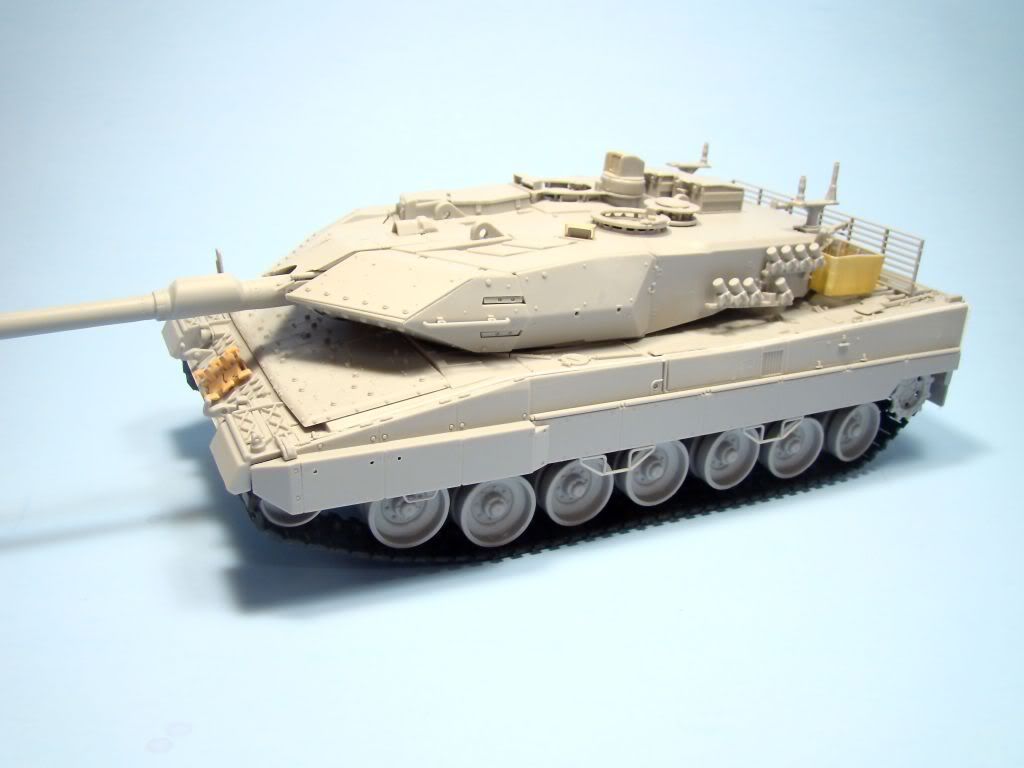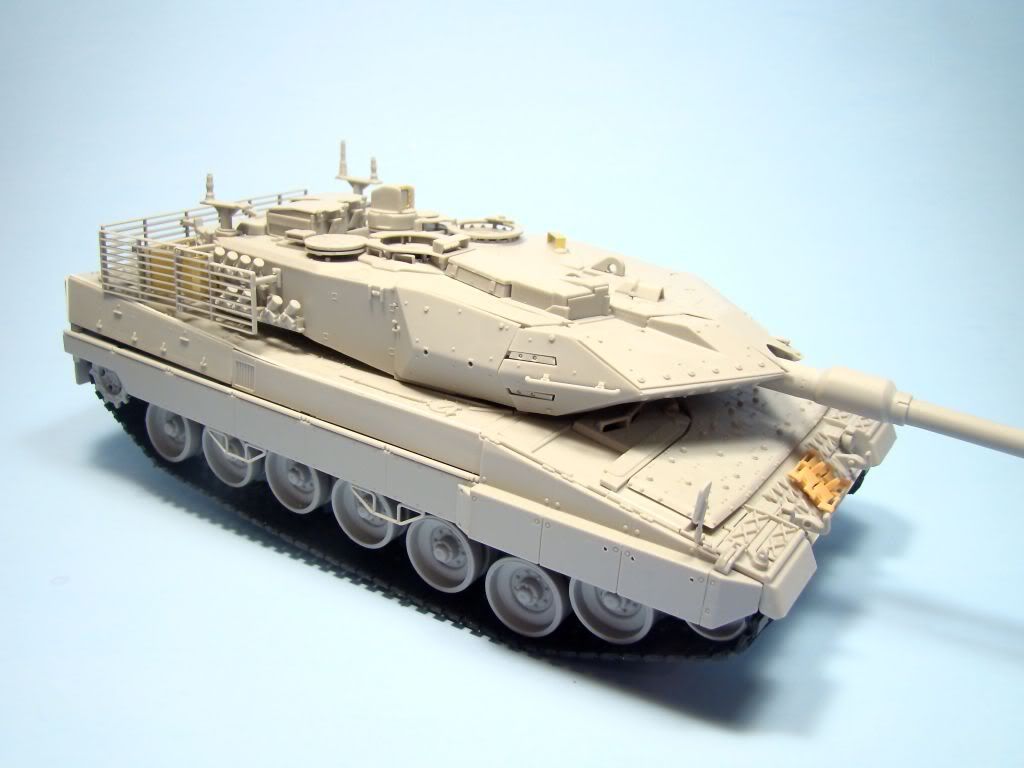 I began to assemble some of the bar armor for the turret to see how everything fit and look. The part of the kit is a real gem and very easy to assemble with just some minor clean up. There is however one issue I ran into, I am not sure if the bustle rack sits too low or if the armor panels are too large, But the rear panel for the turret hitís the very top of the engine deck and will cause a major headache with aligning the rest of the panels. One thing I would recommend is not to drill out the location holes in the side of the turret of cut of the location tabs for the armor supports in order to adjust the panels to sit properly. I really thing the rack sits too low on the back of the turret, but it is already too late for me to remove it, so I will fix the supports the best I can.