Well everyone, I just received this in the mail today.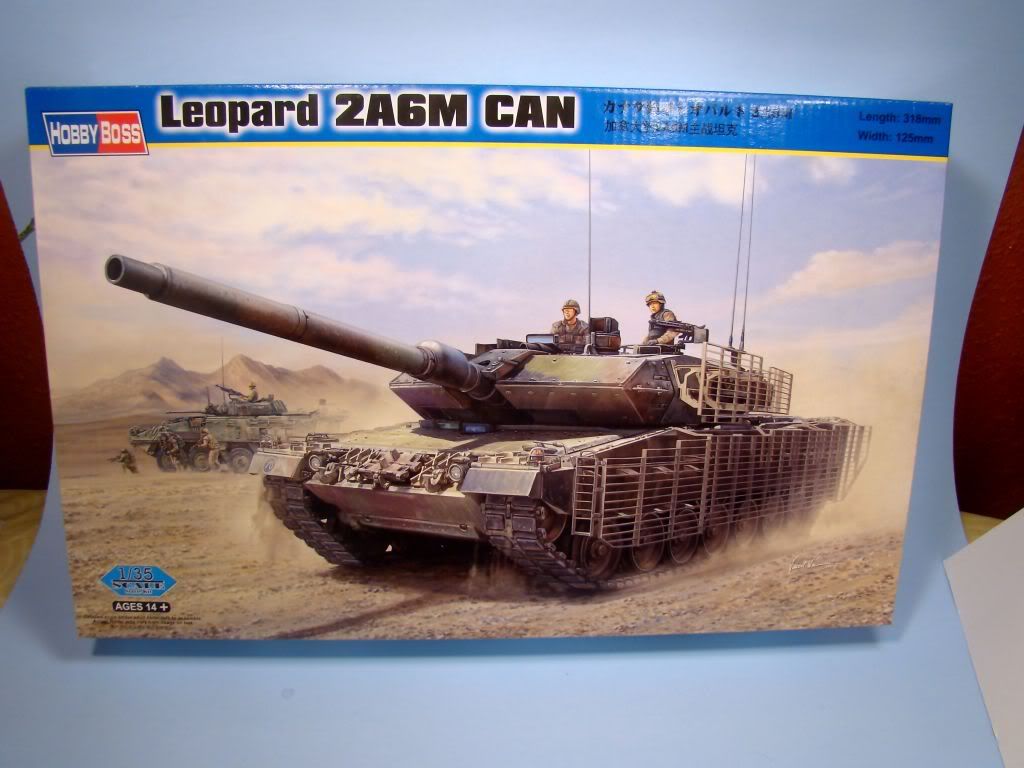 I have been patiently waiting for this kit to arrive at my doorstep ever since I first heard it was going to be released by Hobby boss. I have to say it was worth the wait, it may not be up to standards with Tamiya or some of the after markets kit available. Still it is a nice kit and can hold its own ground. Upon opening the package, I notice the Leopard box is rather large, more in lines with some of the newer kits being released by Dragon. Once opening up the lid, the box is jam pack full of parts neatly individual wrapped in plastic bags. The box does not state how many parts are in the box, but this is what you get
15 plastic sprues
1 upper hull
1 lower hull
1 upper turret halve
2 sets of polly caps
2 set of vinyl tracks
3 set of photo etch parts
1 length of string
Decals
Pre-punched clear accent
1 set of soda boxes
1 set of MRE boxes
Directions
Color guide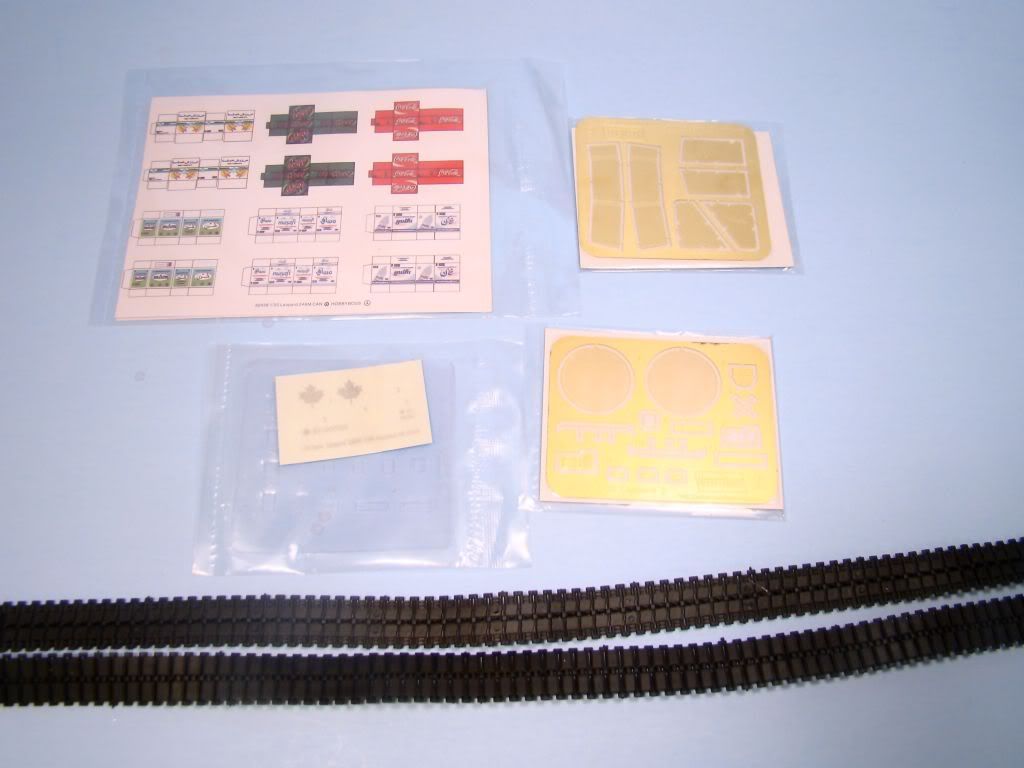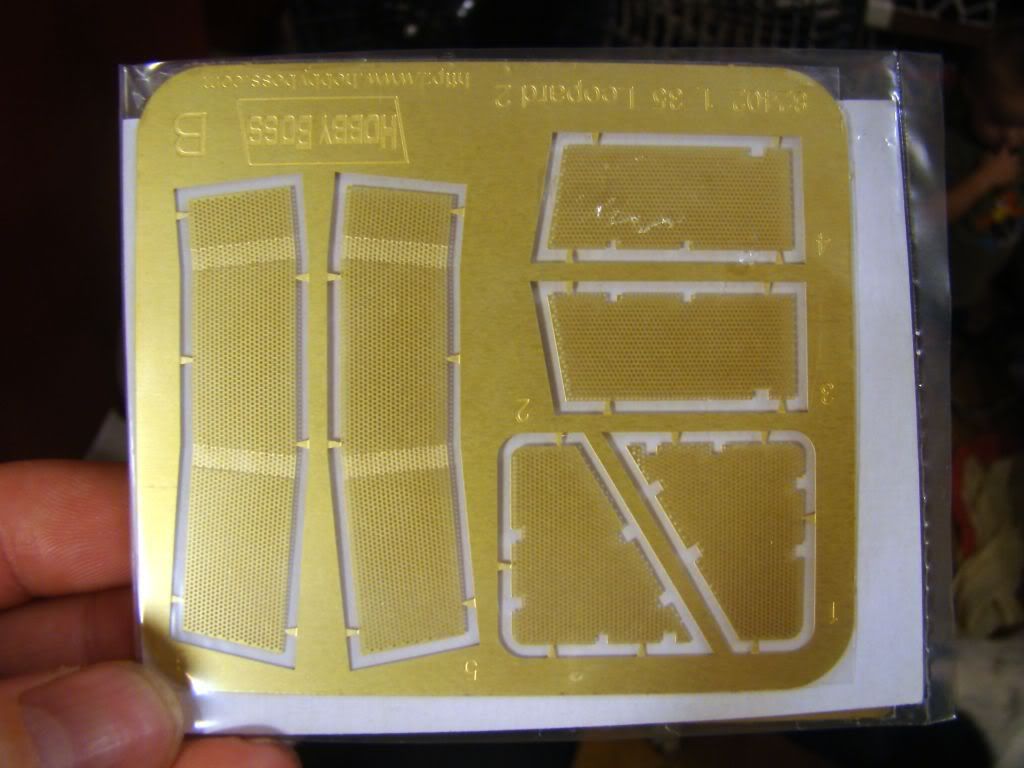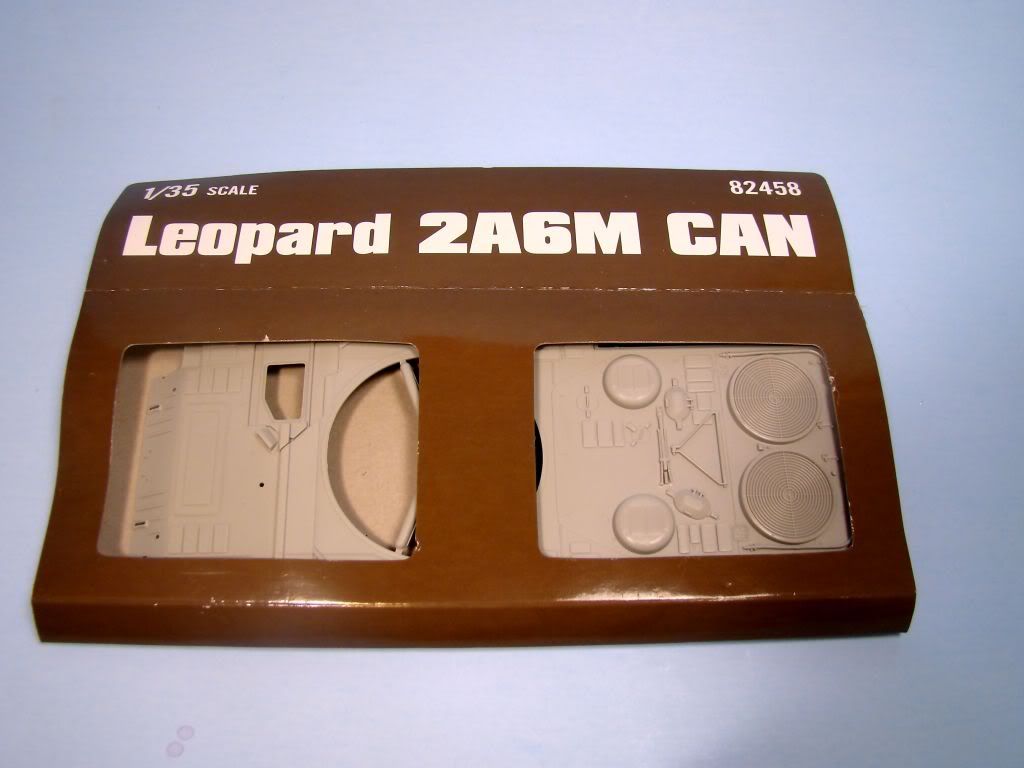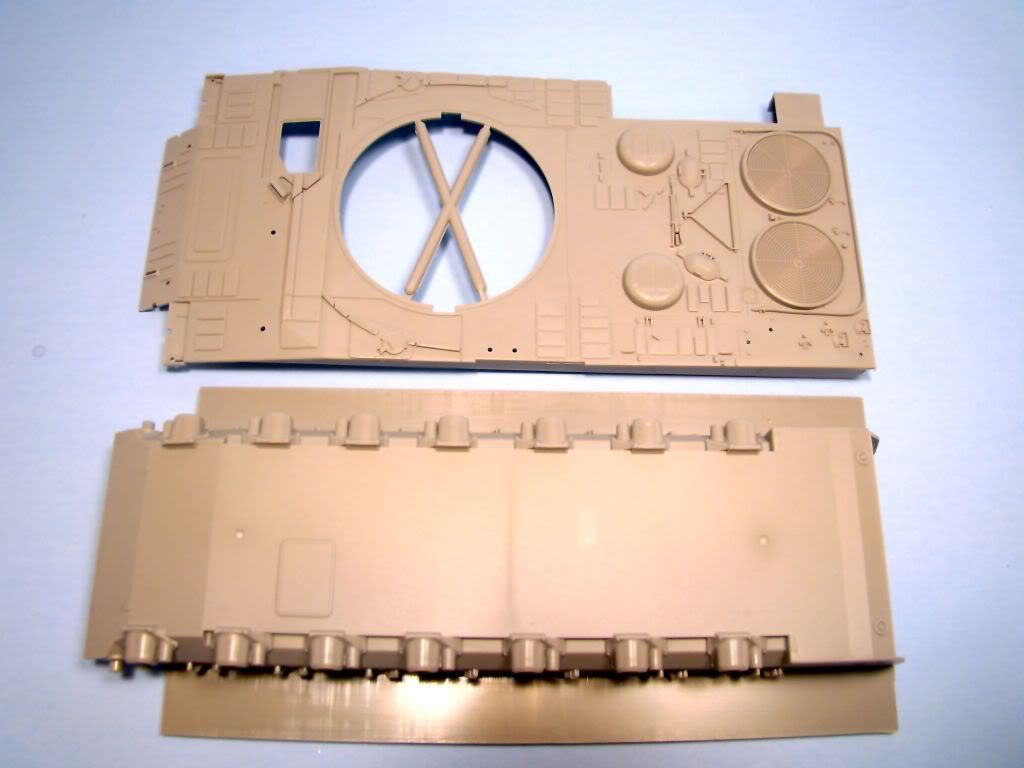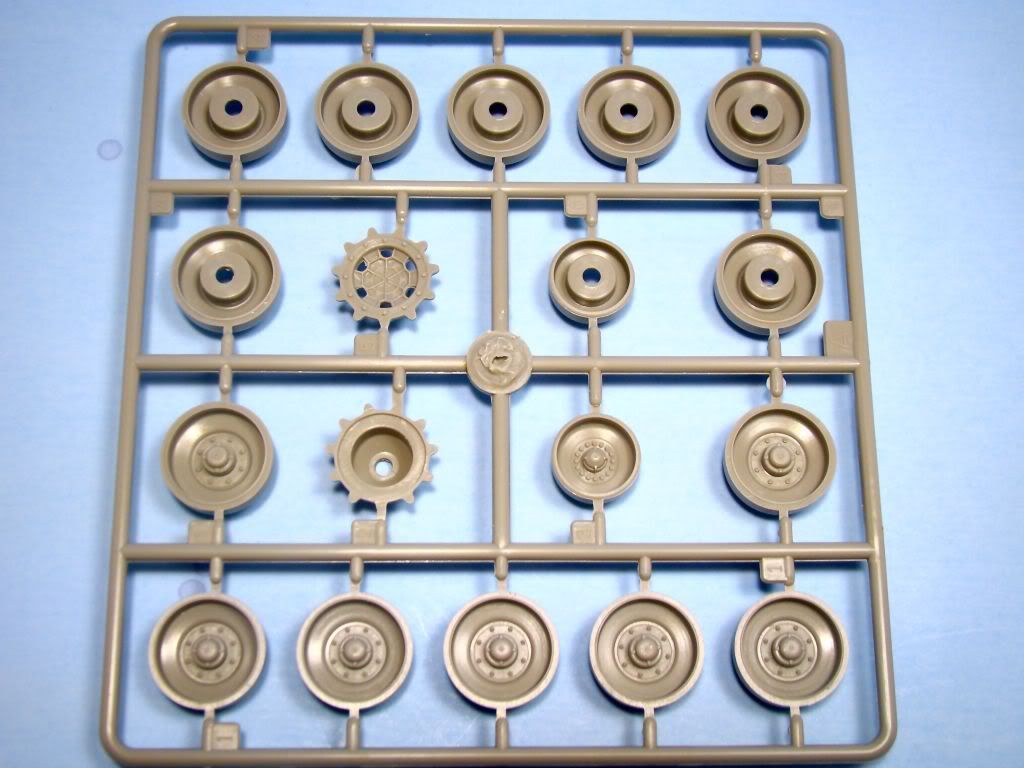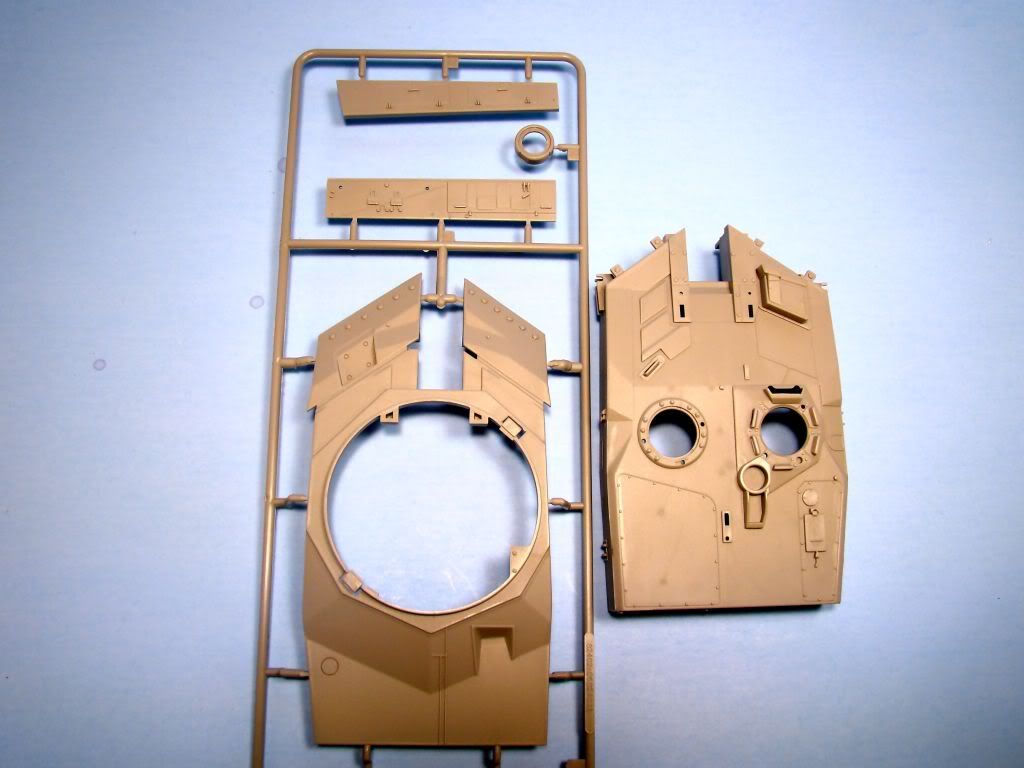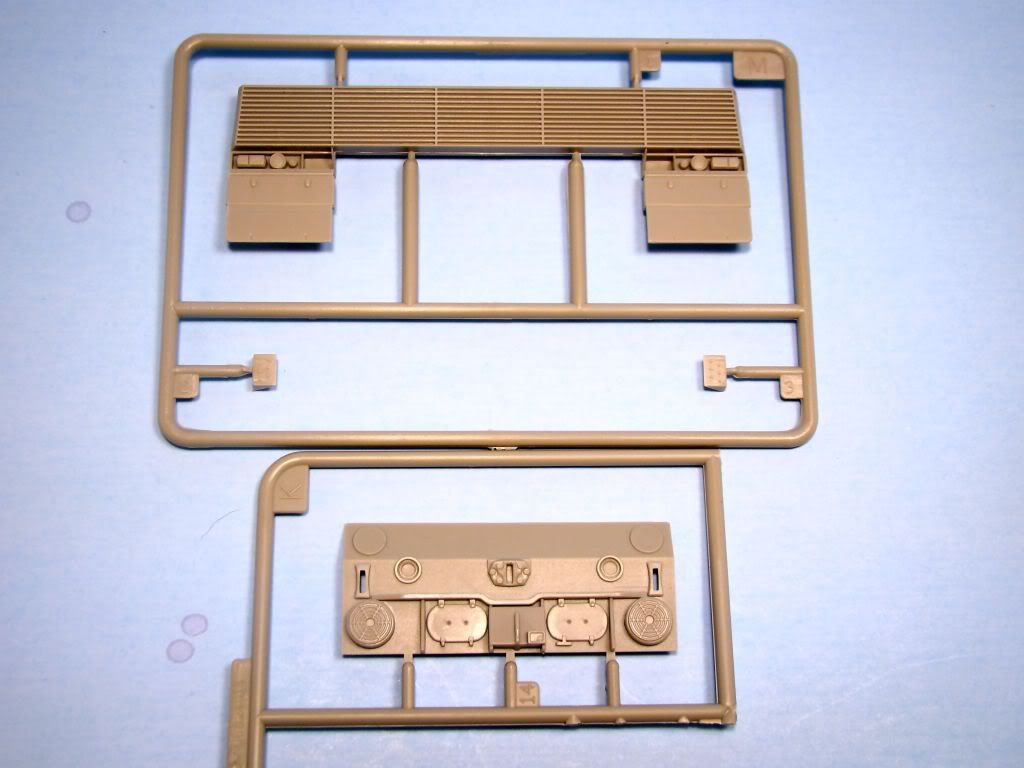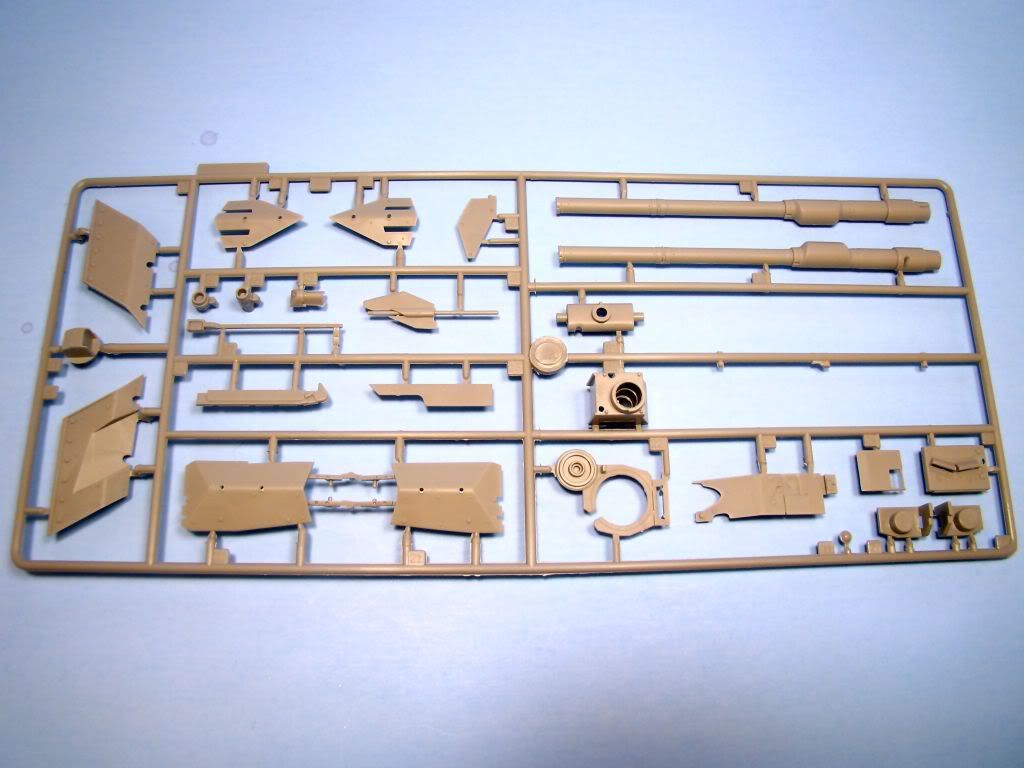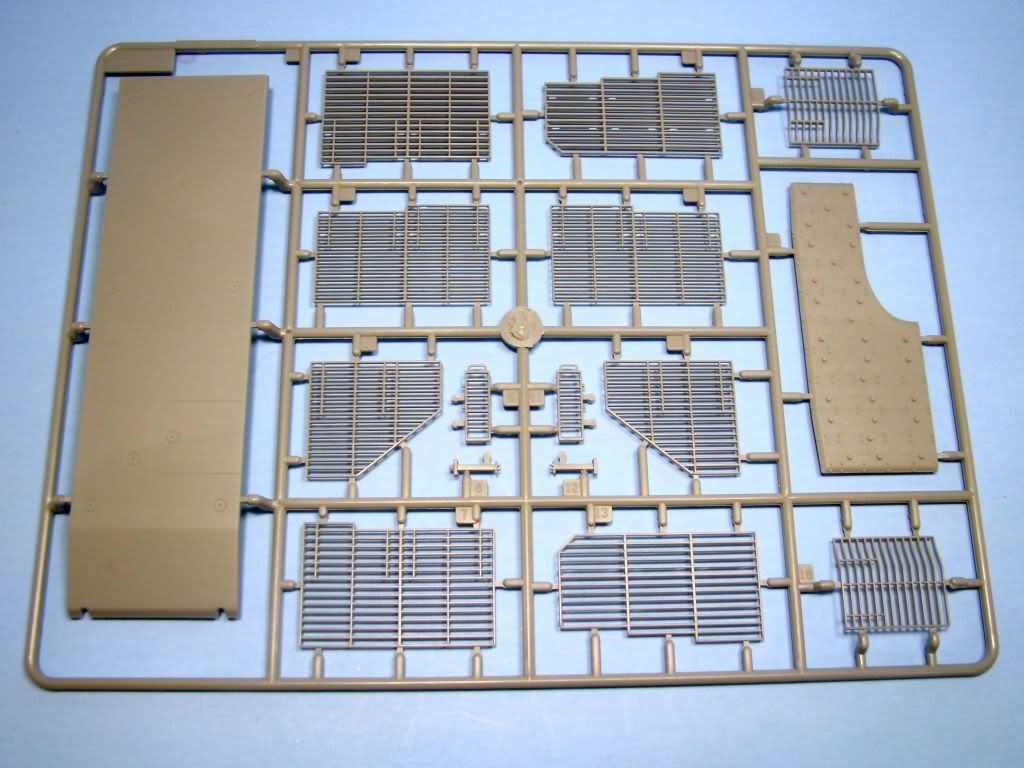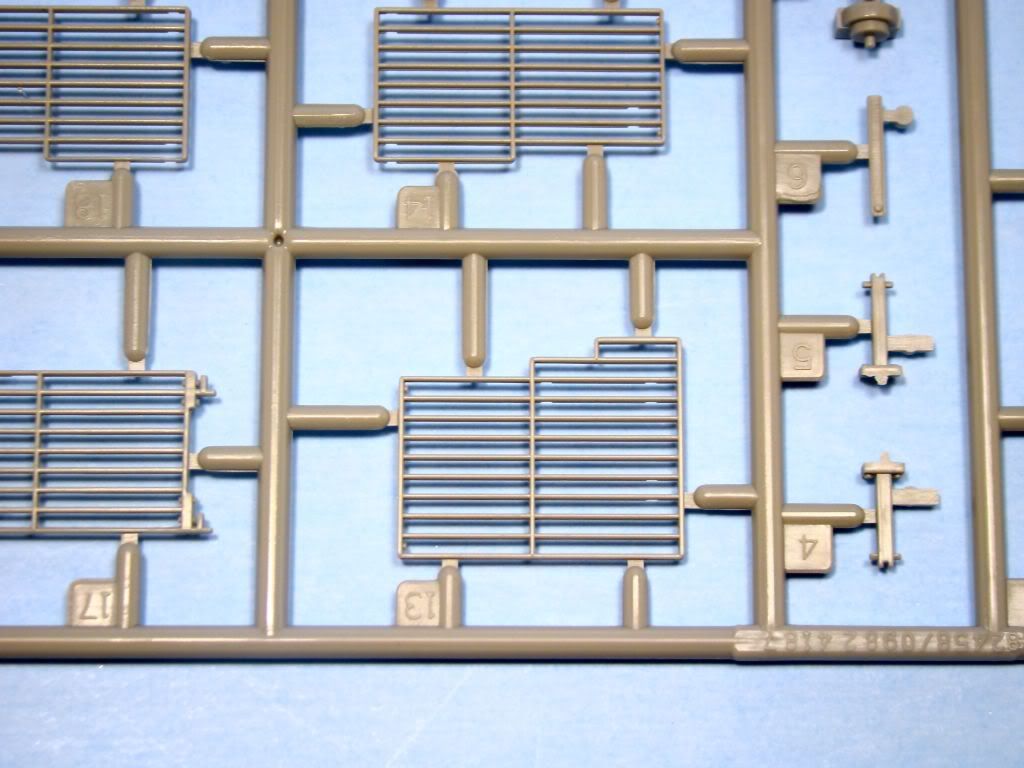 All the parts were nicely packed into the box with only one part broken off the sprues. Not bad considering the shear amount of plastic sprues in the kit. The upper hull even comes in its own cardboard box for whatever reason I cannot figure out. At least Hobby boss was thinking about shipping and handling as most parts get broken off from crappy packaging. Over all the molding seems to be nice with just a bit of flash on some parts. Nothing too serious that a knife cannot handle. Some of the parts are not quite crisp as Dragon or Tamiya. Still it is a nicely done kit to add to the collection. It would appear this is a re-boxing of some of their earlier Leopard kit with some additional parts to model the Canadian version. The bar armor is just a bit thick, but one cannot really complain as this is done in plastic instead of photo etch. I just wish that Trumpeter or AFV club would follow suite and make a plastic set of birdcage armor for their Strykers. I know this would be a great set to have as many people are like me and not very fond of photo etch parts.
So far, I have notice one thing wrong with the directions and a weird oddity on the painting guide. First there is a shield like thing on the lower rear hull with a white cross made from photo etch parts. It would appear the directions do not even call out the construction of this part, but every photo of the real tanks shows it. Maybe it is just something the company over looked on the directions. Anything quirk with painting guide was there seemed to be some sort of remote AAMG mount on the turret. Hoping to find something in the kit to make this weapon, but nothing turned up at all. Maybe it is a later release or something. I am not an expert on Canadian armor or the Leopard series tank so I cannot vouch that this weapon system even exists. Another thing is I cannot even comment on the accuracy of the kit as I have nothing to scale it against or any documentation on the real tank. So far, I have not been able to find any other problems with the directions yet as I still have to start construction. I plan to build this straight out of the box to comment on the build and compare to other built models on the web. This should be a fun and interesting build to add to my collection, more to follow very soon.
Chris