Great time yesterday hunting for the Coastal defence bunkers to the East of Lossiemouth. Holly and I were about a mile short of seeing them at Easter but this time we took the bikes. It was still quite a treck though as the beach sand was often too soft to let us cycle so we had to push the bikes for long periods.
Bare in mind that Holly is only six but she was determined to get to the bunkers this time and did not moan once.
Was a great trip with fantastic weather.
Ring of dragons teeth and machine gun bunkers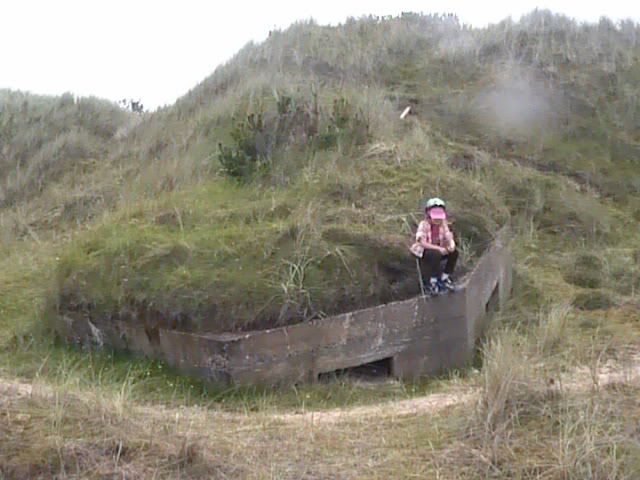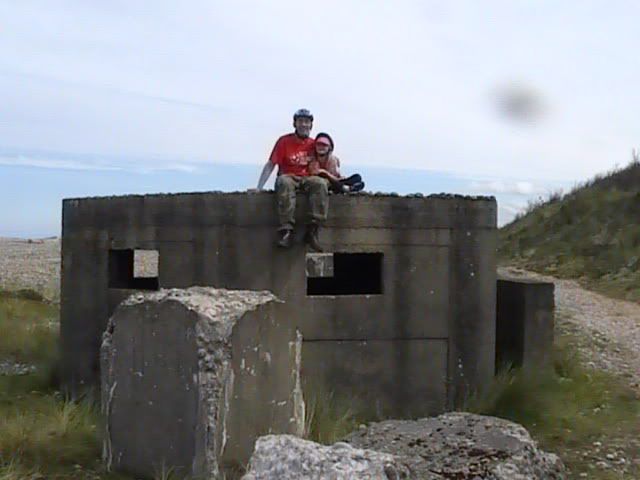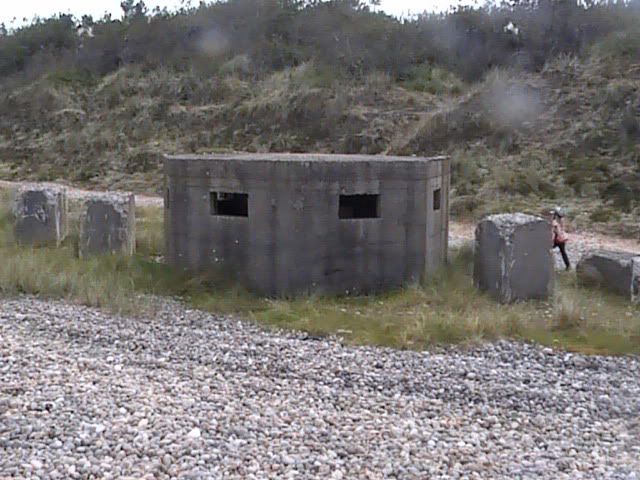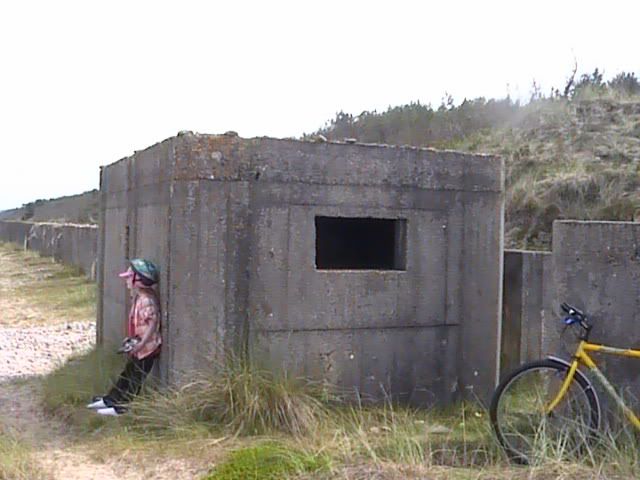 Possible spotter/range finder's bunker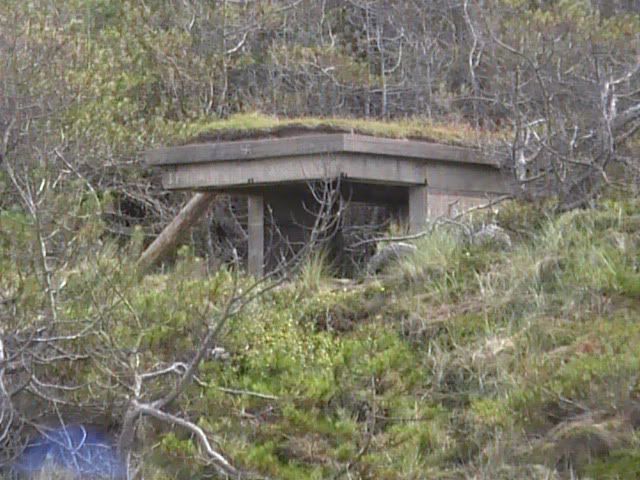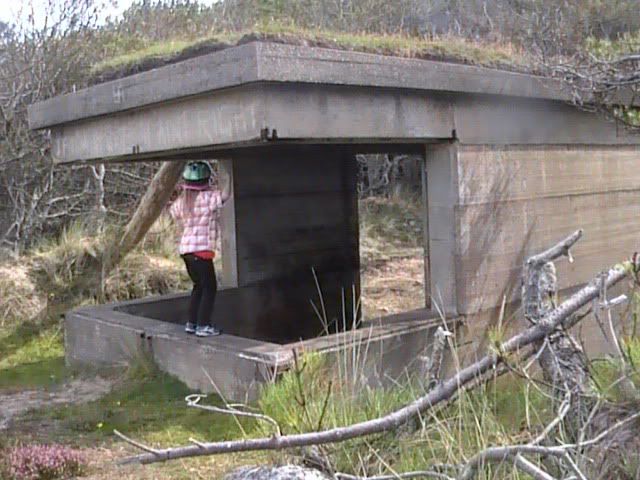 Main gun battery bunkers (first)
(second)
Air raid shelter and communicating trenches
Small square shaped bunker with roof vent to rear of complex
More dragons teeth and machine gun bunkers to protect the rear (landward) edges of the complex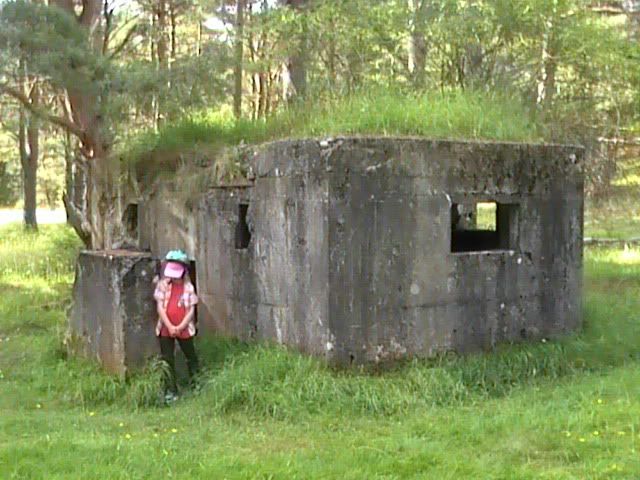 this bunker is next to what appears to be a stout anti tank ditch with a flat, straight killing field in front. It almost looks flat enough to be a rail track surface. Wonder if there was a supply rail track from Lossie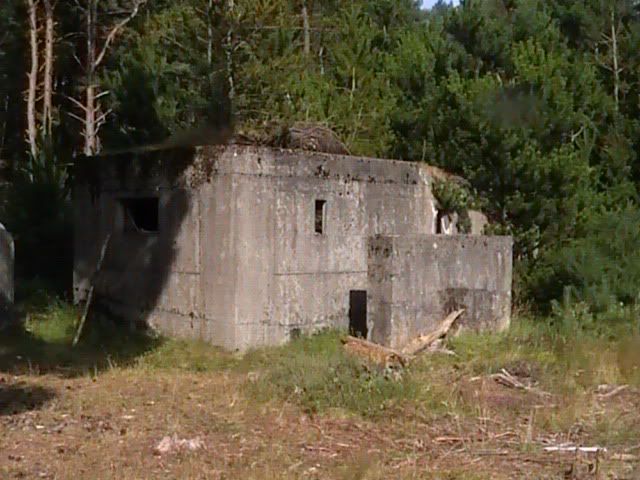 Holly wants to go back and spend more time looking around
Next time I intend to take notes and dimensions of the various bunkers and their orientation to each other.
Nige and Holly