Hi All,
This is the Trumpeter 32 scale offering of the Mk I Swordfish, there are a few options in this kit which, consist of a grey plastic or clear plastic fuselages, cut outer wing sections and 2 decal options.
Apon opening the box, I immediately elected to use the clear fuselage sections, with the idea of adding a little extra internal detail. Having planned the way I wanted to present the fuselage section, I masked the internal halves and where the 'Canvas' sections had to be painted, I mixed Humbrol enamels #'d 73 and 132, untill i got the desired effect of the redish dope colour. Once that was dry I then proceeded to cut the stringers and cross members of the framework, before using Model Master's RAF interior grey/green.
The instrument panel was a clear plastic section that required 4 decals to make up the instrumentation panel and I applied Tamiya 'Clear Blue' to the compass base (as yet to paint the semi gloss black areas).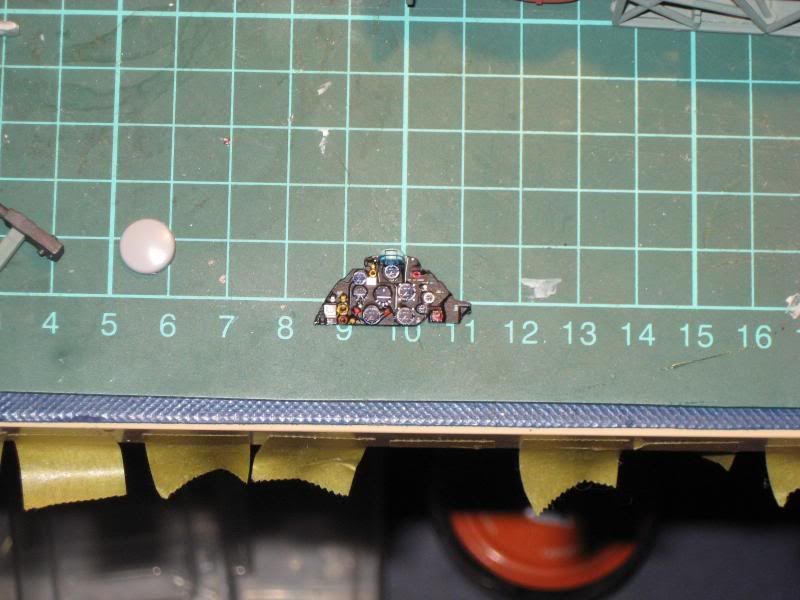 The instrument panel.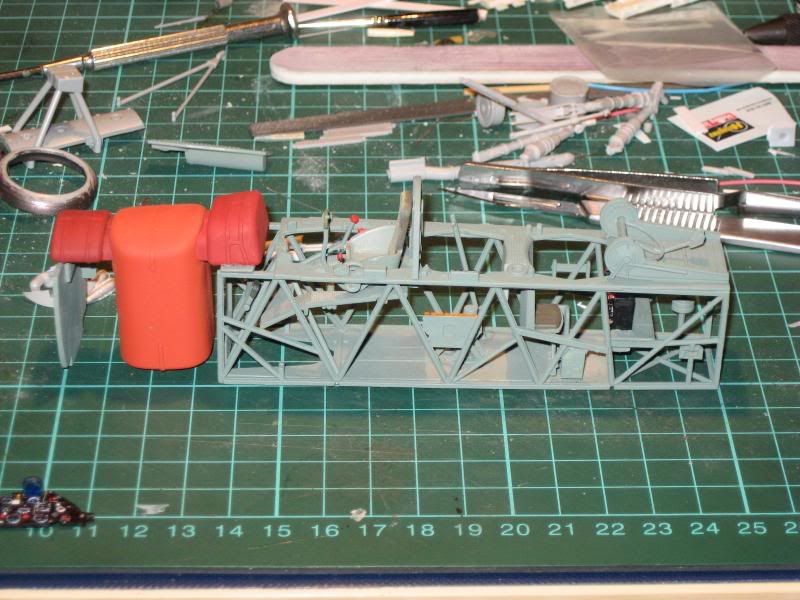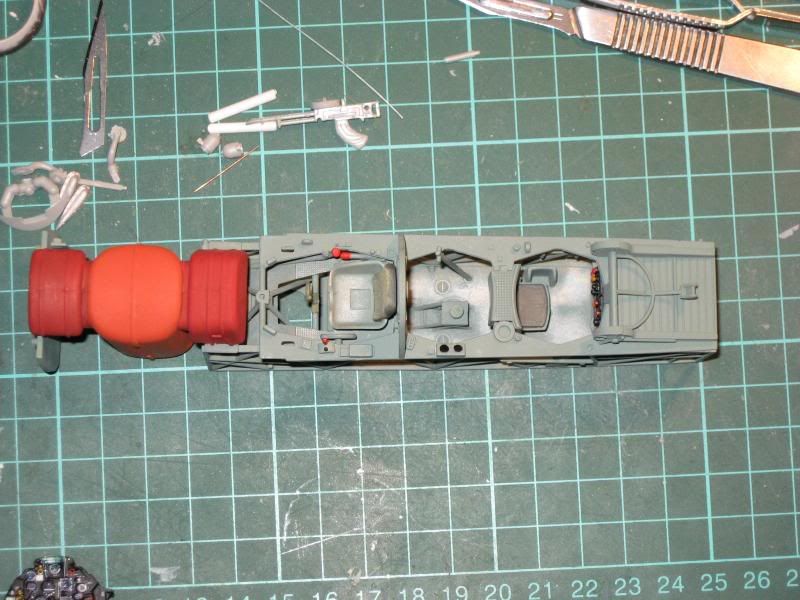 2 views of the cockpit interior, complete with the fuel and oil tanks.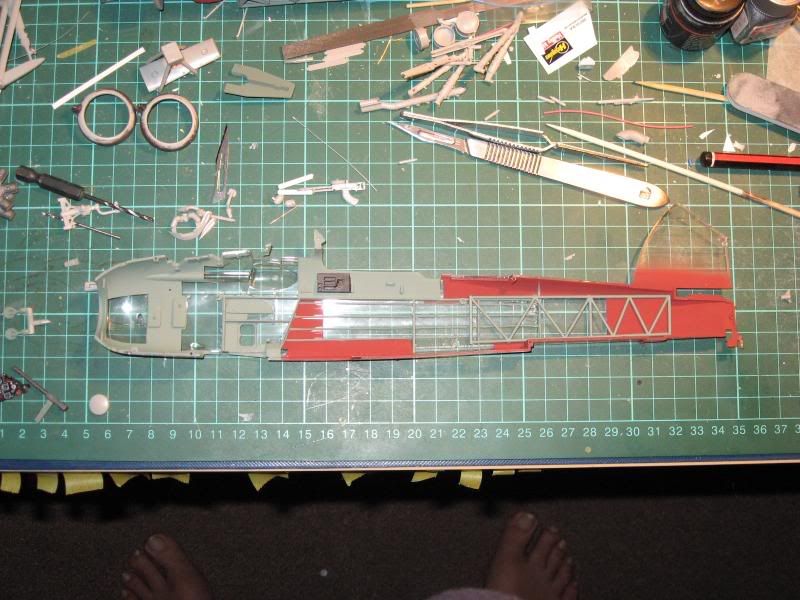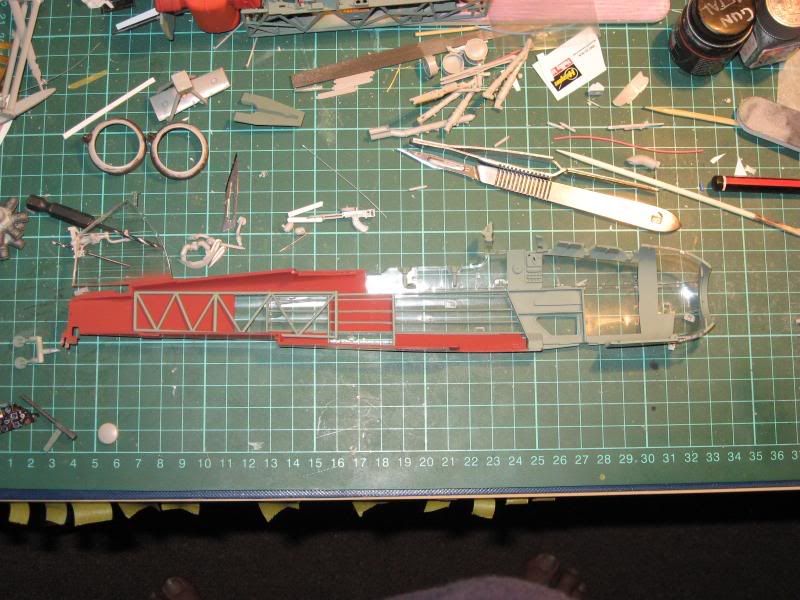 The fuselage halves.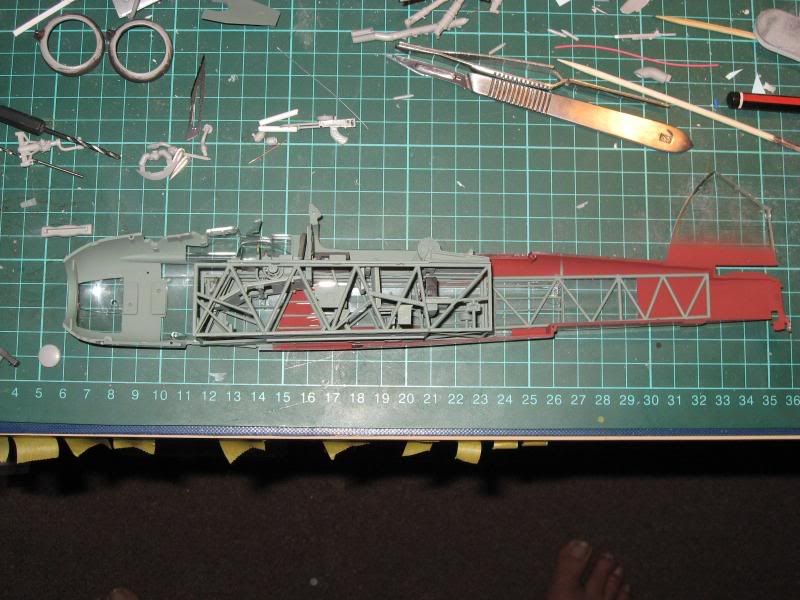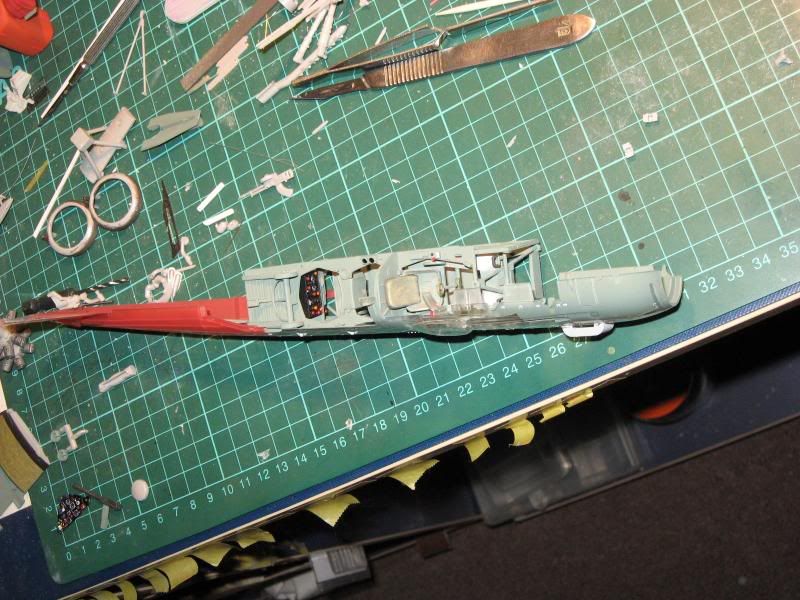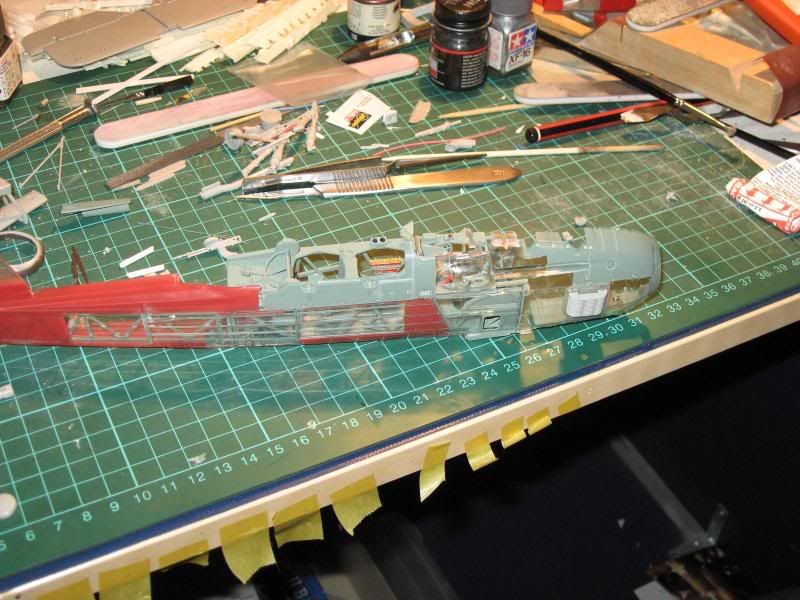 3 views of the cockpit framework dry fitted to the fuselage half.
Note:
There is a lot of scope for added detail within this kit.