144 Fletcher Hull Oil Canning Decision Time
OK, I need a little bit of help here. I need some opinions……….I'm sure there are a ton of them out there.
I've got the new Revell 144 Fletcher and I have started my "oil canning" techniques to the hull. I'm looking for subtle.
The new Revell Hull: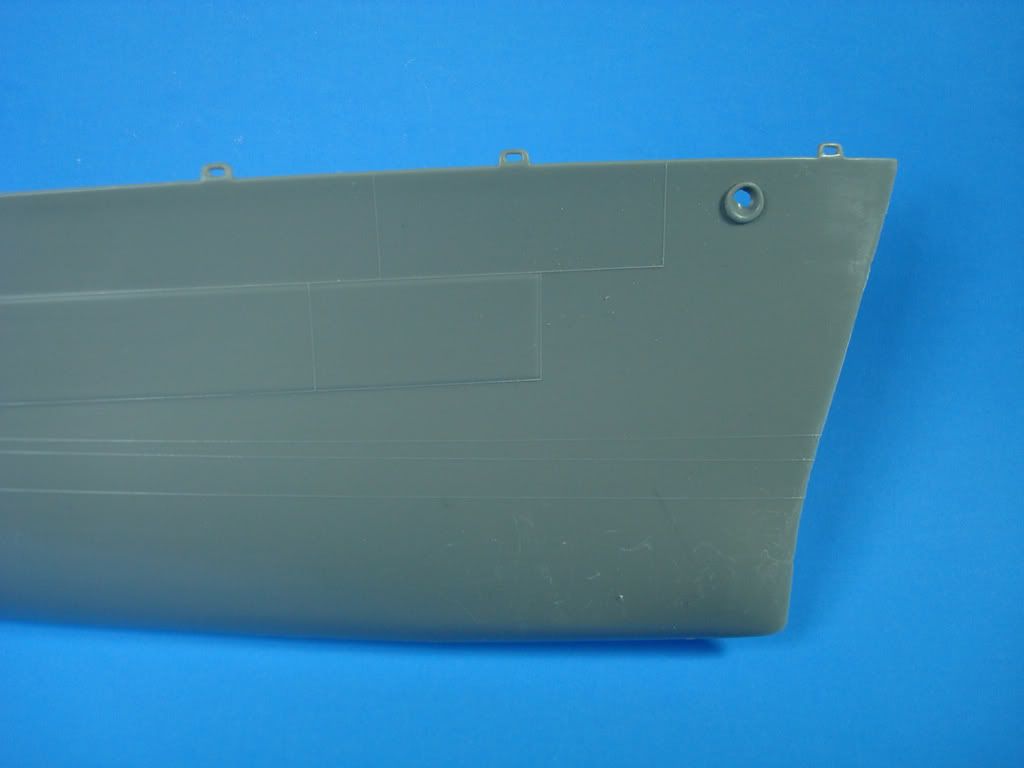 The Marking and beginning to Scrape: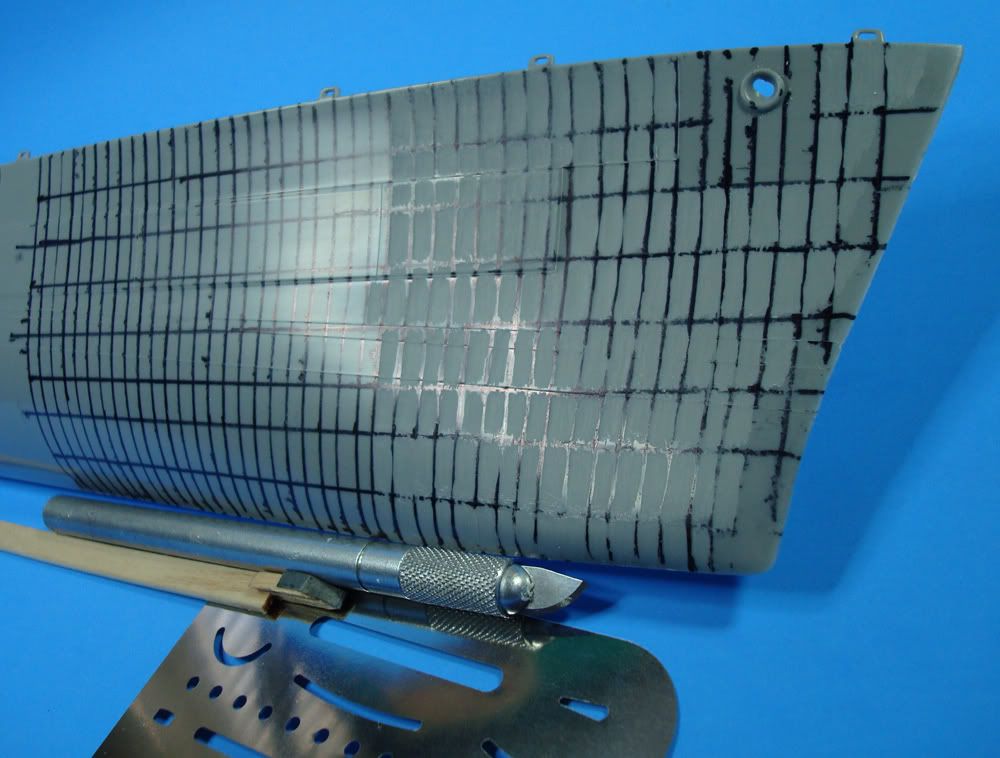 The Sanded and Polished (as much as I could) and Primed hull:
I hesitate adding this close-up as it shows ALL the flaws: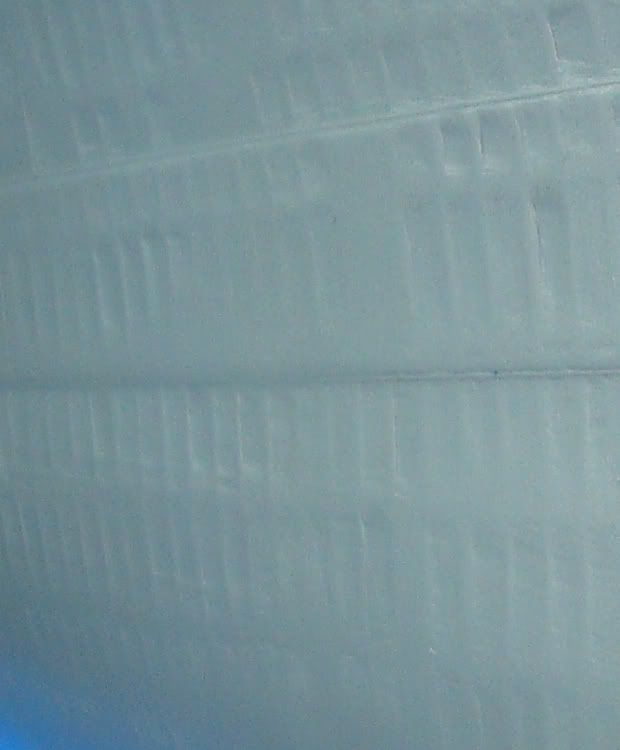 What I did was:
1. Measure and mark from a set of plans.
2. Looked at countless photos of the oil canning on the real ships.
3. I scraped inside each square with an Exacto miniature curved blade.
4. Here's the hard part:
a. I tried to sand INSIDE each square with home made mini sanders, rolled up sand paper, sand paper rolled around pencil eraser. All this to get ONLY the inside of the square. Used and eraser shield to spare the outer edges.
b. I used 2000 grit wet sand paper for a light sand over the whole thing.
c. The PROBLEM with the all over sanding is that the sand paper takes off the crisp edges to the squares. I've had to re-scrape to get my depth back.
5. 12000 grit polishing cloth over the whole thing. There are still small scrapes inside some of those squares.
6. Finally I sprayed Mr Surfacer 1000 over the oil canned area.
The big question is: Does what I've done look "reasonably" realistic? This is tough to do in 144 as the frames and stringers are very close. What I have here is about 3 weeks worth of work.
I plan to do a build log, but I need to get past this hurdle first.
Thanks for your input.
Regards
Steve