Building the presentation piece for the 56th FG/Halesworth Memorial Museum has certainly given me a taste for 1:48th, so when my
ACES HIGH Campaign
was approved there could only be one scale for me.
Time to pull one of the excellent Tamiya P-47M kits from the stash! After mulling over various P-47 aces schemes I decided to go for one of the profiles that comes as an option with the kit.
Cpt George Bostwicks P47M 44-21112. Last CO of the 63rd FS 56th FG.
Bostwick christened each of his allocated Thunderbolts "Ugly Duckling" but theres no evidence to suggest the name appears on any of them.
The 63rd FS P-47M's carried some beautiful paint schemes and Bostwicks was no exception.
NMF undersides,3 different shades of blue, red and black cowling and bare metal squadron codes!,,,,what a beauty! Hopefully I'll be able to do this stunning paint scheme justice.
"Ugly Duckling"?...this ones definately a swan!
So,,onto the kit.
As usual, cockpit first. Ive done the base coats and next up will be details, washes, and dry brushing.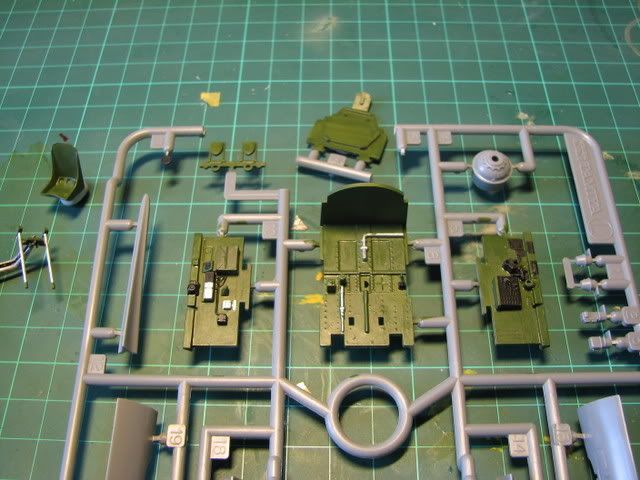 Instrument panels done apart from adding a couple of coloured dials and switches to give it some "life"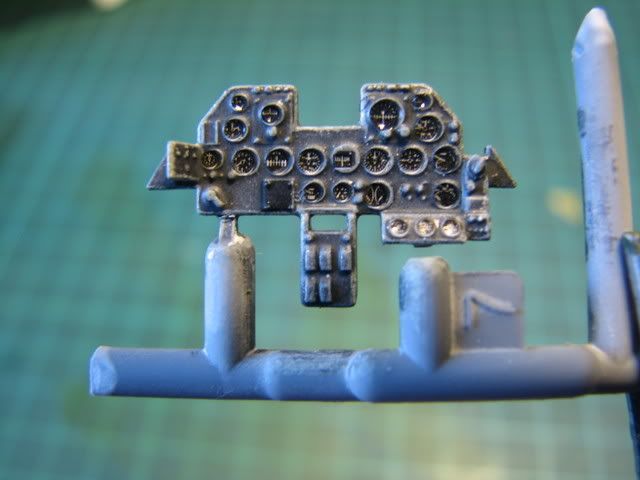 While I was waiting for the Klear coats to dry I shot some XF4 at the wheel wells and main spar area of the wings and fusalage.
Im going to build this mainly OOB with some additional wiring here and there. Engine ignition harness, brake pipes etc. I'll also fit some of the excellent Eduard pre painted PE seatbelts.
Nige