Passing by IKEA today I decided on the spur of the moment to drop in, as I needed a small table for by the sofa to put coffee on etc..........................
hmmmm,,,,,,,,,,,,,,,,,,came out with a lot more than that!
Granted, my modelling desk had seen better days, and they were about 5 years ago, and it was on the verge of collapse.
Heres my workspace before the IKEA trip.
And after..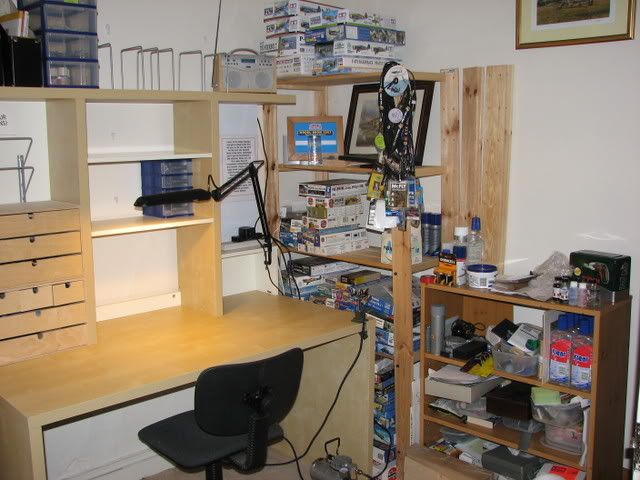 It'll never be this tidy again,,,LOL.
Of course, now I have to carry on and reorganise the rest of the room, but I reckon I'll end up saving myself a load of space in the end.
Nige