here it is, its a pegasus limited run kit of a junkers Cl1 two seater, ive been tinkering about with this (i.e. simply cleaning up the parts) for a while now, in fact its one of my entries in the get it done campaign, in order to give myself a little impetus to actually finish this!
and what a challenge its proving, due to the fact it has quite nicely moulded corrugations on the wings and fusalage, which has been making filling and sanding a ticklish job to say the least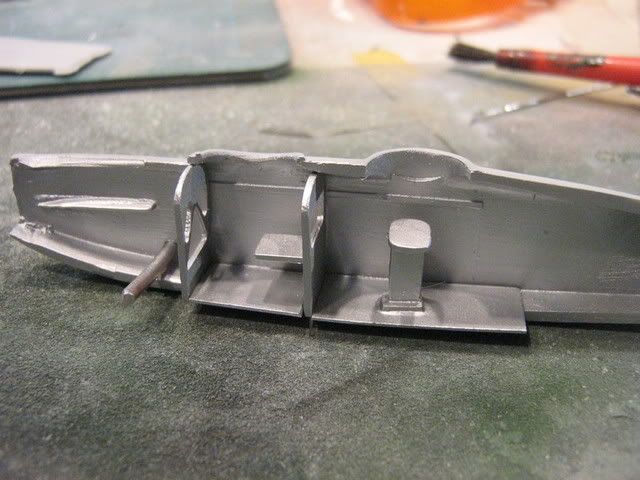 at this stage i've added a plasticard floor to hide what would have been a wicked and unfillable seam, and the interior is sprayed out in alclad white aluminium
i've added a instrument panel left over from an avro 504 set, otherwise the cockpit front would look incredibly bare through that open cockpit, also you can just make out a cushion on the gunners "stool" made from folded up bottle foil, and i put in a spar made from thick copper wireas the wing join was just a butt joint which i don't think would hold over time. i also replaced the kit seat with an aeroclub one that has simulated quilting on, and added some straps with a bit more bottle foil
now its looking like an aeroplane!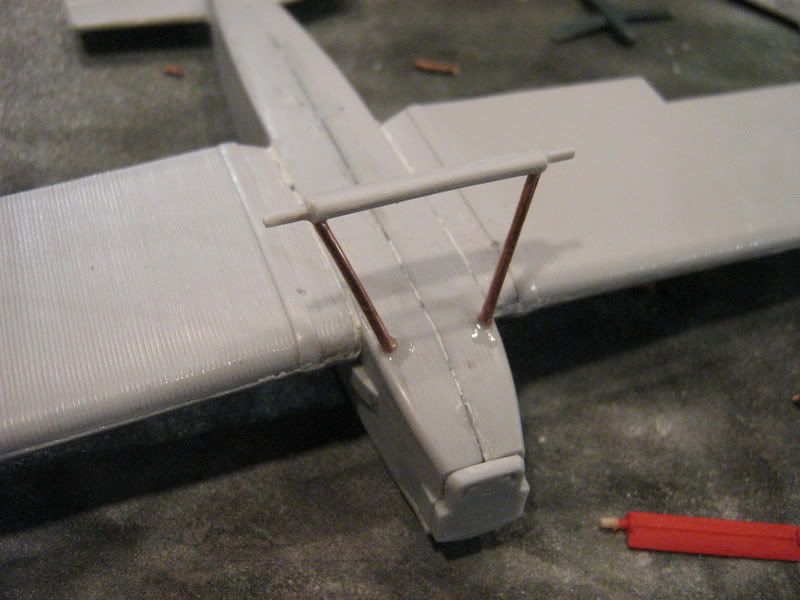 undercarridge struts were made from some more copper wire, the kits instructions tell you to make these from the strut material provided......
except my kit didn't come with any! and with a white metal engine and interior this will need something a little more beefy than plastic to carry it. also this pic shows the corrugations that will make sanding the leading edge joint "interesting"!