Zdravstvuyte comrades,
Back in the day, I liked building limited run kits, and sought out Eastern European kits. I do not know why. They always seemed to require more work, and lots of putty. Sometimes the plastic was made with Gypsy-tears and seemed to dissolve if the Testor's tube glue was waved next to it. That being said, I built a lot of them.
Today, for throwback Thursday, I give you a Czech 1/72 IL-2 Směr kit, circa 1997.
I bought this from the adverts in a FSM magazine way back when, and it has been slowly getting squashed in my kit stash ever since. I'll build it someday (right guys?!).
So, this model is presented in a destroyed box bearing the colors of the Czech flag. Inside is a bag containing 3 plastic sprues of light grey plastic that show some lackluster detail, lots of flash, and some significant sink marks.
The plastic has that vintage "tink" sound to it when you flick it with your nail. There is a smaller plastic bag containing five clear parts, which are of remarkably good quality and plenty thin for this scale.
The cockpit is rather sparse, and the instrument panel is smooth (like a Barbie). There are a pair of skis in this kit but the instructions don't call for them, so I imagine it is the same mold from their "High-Tech" series (which included only a very small PE fret and this same kit).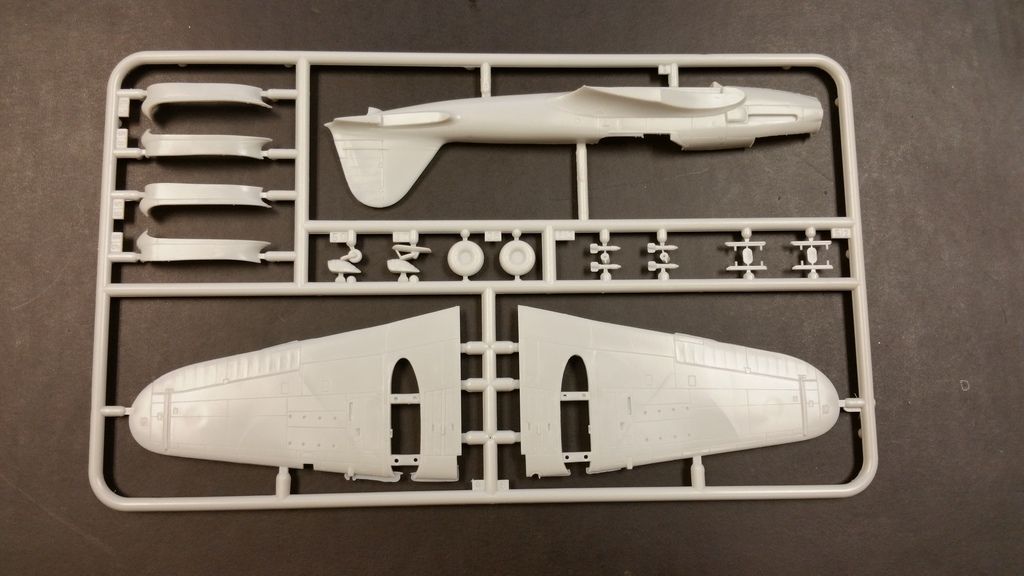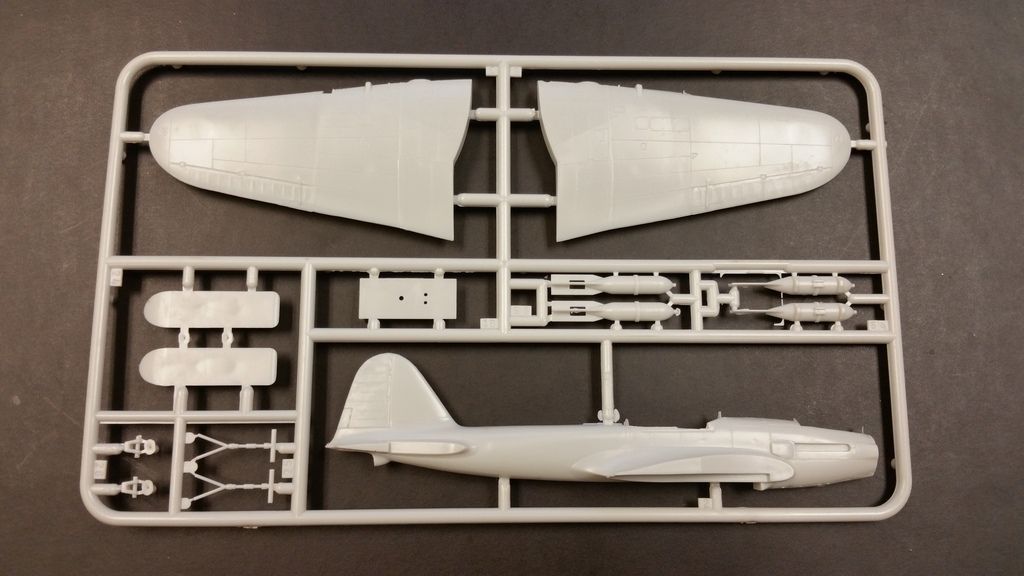 *note the dissident sink marks on the skis...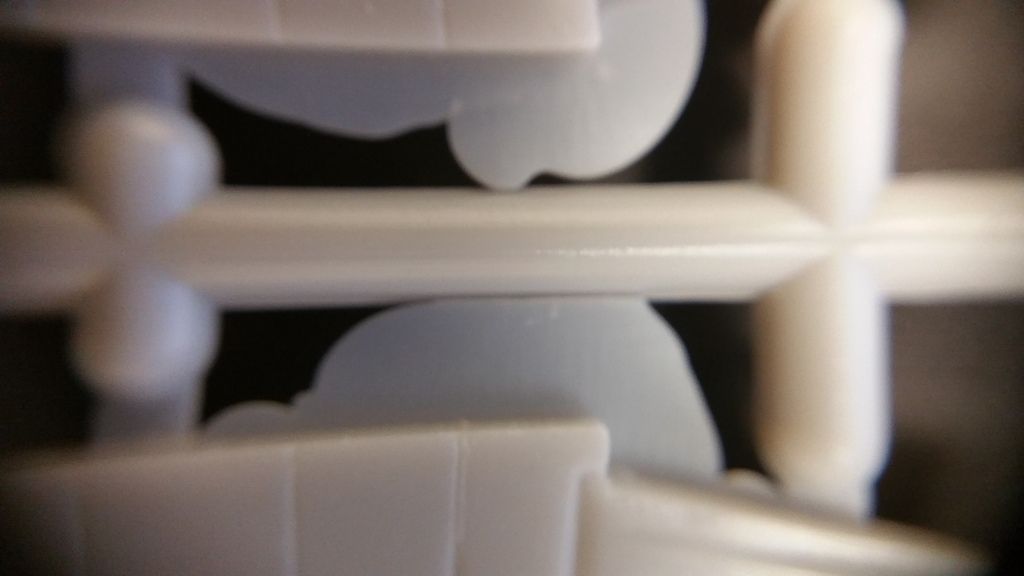 Stronk Soviet flash...
Lastly there is an instruction sheet with a moldy decal sheet that I found inside of it. The decals are...vintage and I'll be surprised if they work (you know--when I build the kit. Yeah...).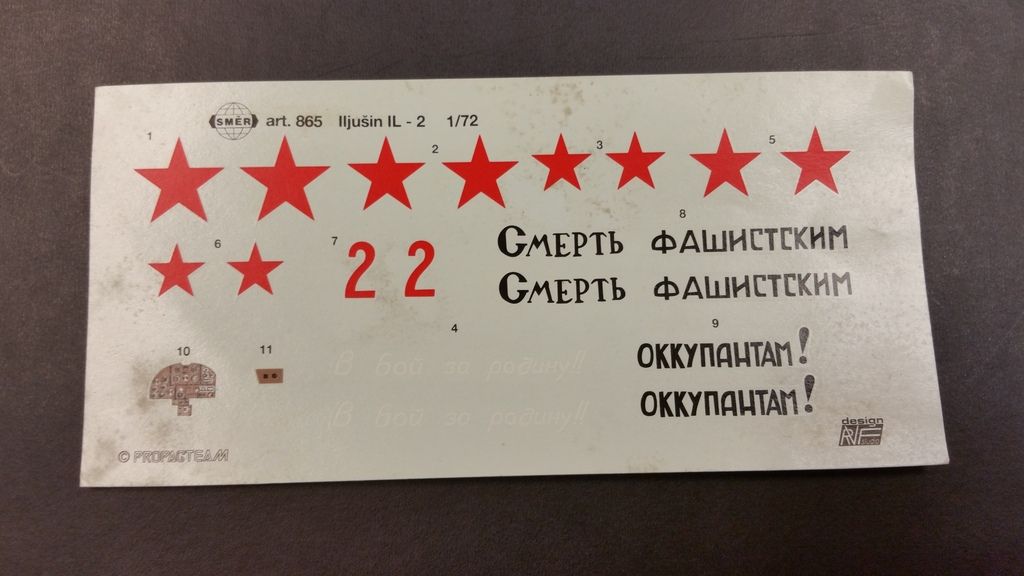 The instructions have a brief history in 3 languages (Czech, English, and German). There is clear pictures showing assembly instructions, and a paint scheme for a single aircraft in Humbrol colors (the box hints at a second version in winter camo).
In these days of Dratamiyagawa-CNC-slide-mold-multi-media-aftermarket-insanity, sometimes it's refreshing to take a look at what dad was building after he walked barefoot to school, uphill, both ways. I imagine I'll get around to building this kit, as I have no IL-2 on my shelves. I've always loved this warhorse, and with enough time (and putty) maybe I'll be able to do this old kit a little bit of justice.
Cheers!