Following hot on the heels of
Rowan's Review
I'm starting the build review of this new kit!
I've been waiting anxiously for this kit ever since it was first announced. Taking a look at the sprues, this kit is certainly an improvement over other MPM/Azur/Special Hobby kits and worth the wait. I understand from a Romanian modeling forum that at least part of the delay was due to new/better information/plans becoming available, which the manufacturer used to correct the kit to make it as accurate as possible. I for one applaud them for these efforts!
Unfortunately, as "the most famous fighter you never heard of" references for this aircraft are very few indeed. I've been able to collect these two, which I will be using for this build:
If I had to pick one, it would be Radu's book on the right, as it is in English, and has more updated and detailed information than the one on the left. Unfortunately, as there are no surviving airframes (I understand the two in museums are replicas) detail photos of things like the cockpit are quire rare.
I won't post photos of the sprues, as Rowan's review already has that. Instead, I'll jump straight into the build!
As a limited-run kit, almost all the parts have heavier than "normal" sprue attachment points and on my kit, the cockpit parts all seem to have a noticeable mold line that needs to be cleaned up as well. While this takes a little more time in parts clean-up, the end result is still a nicely detailed part that fits well.
While I plan to keep this build as close to OOB as possible, I could not resist adding the cables to the control column, as these are a prominent and visible feature in the cockpit. The kit part has the attachment points and couplings molded on, so I just drilled these out and added some wire, and used aluminum tape to make the bracket that secures them to the control column:
One thing to note. The kit provides two map cases (parts D34/D35 for those of you following along in your instructions). However, the real aircraft seems to only have one on the left side. Unless the pilot of your model needed an extra map case, I would leave part D35 off.
I assembled as much of the cockpit as I could, which still being able to easily paint it. Here are some photos of the completed cockpit subassemblies, which are now ready for paint: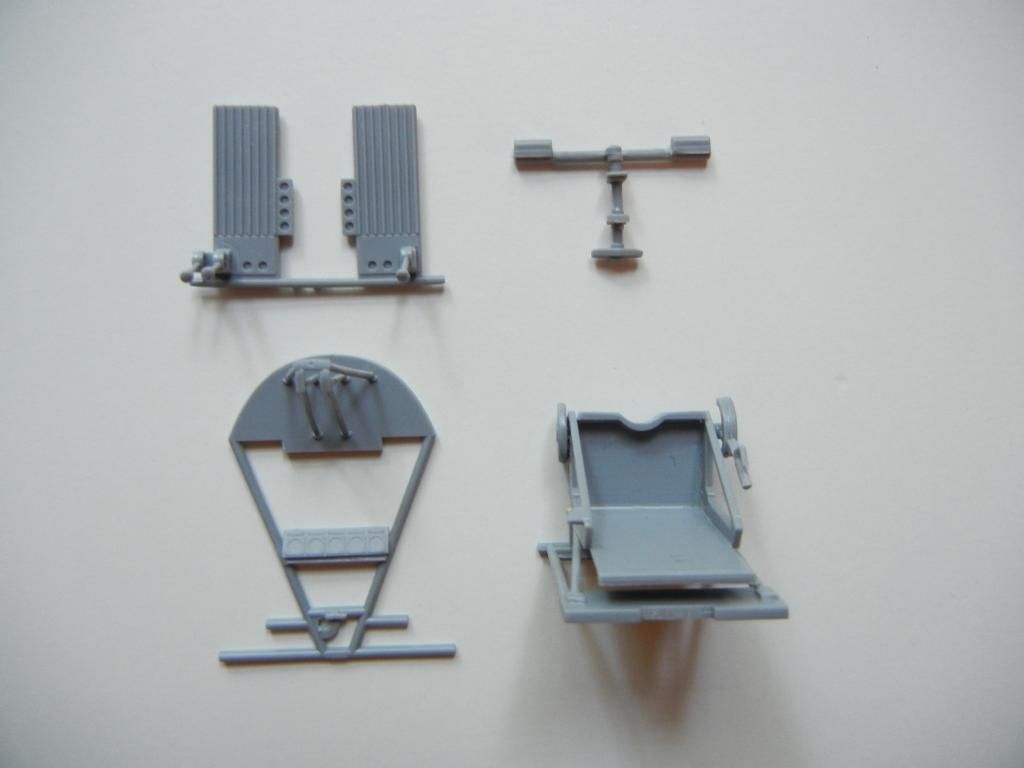 The eagle-eyed amongst you may note that the rudder bar is slightly off set, as I like to have my rudders offset to the right, I always make sure that the rudder bar/peddles reflect that position
I also put most of the parts on to the fuselage sidewalls, omitting only parts that need to be painted separately: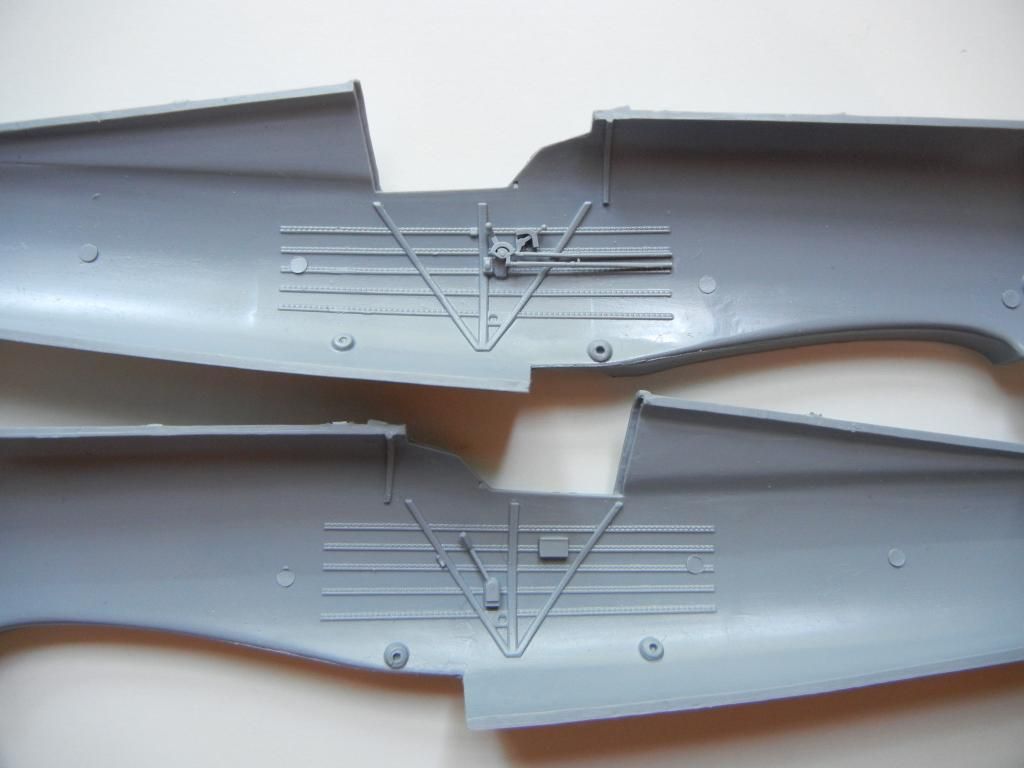 On an unrelated note - I was recently told about his product by a friend: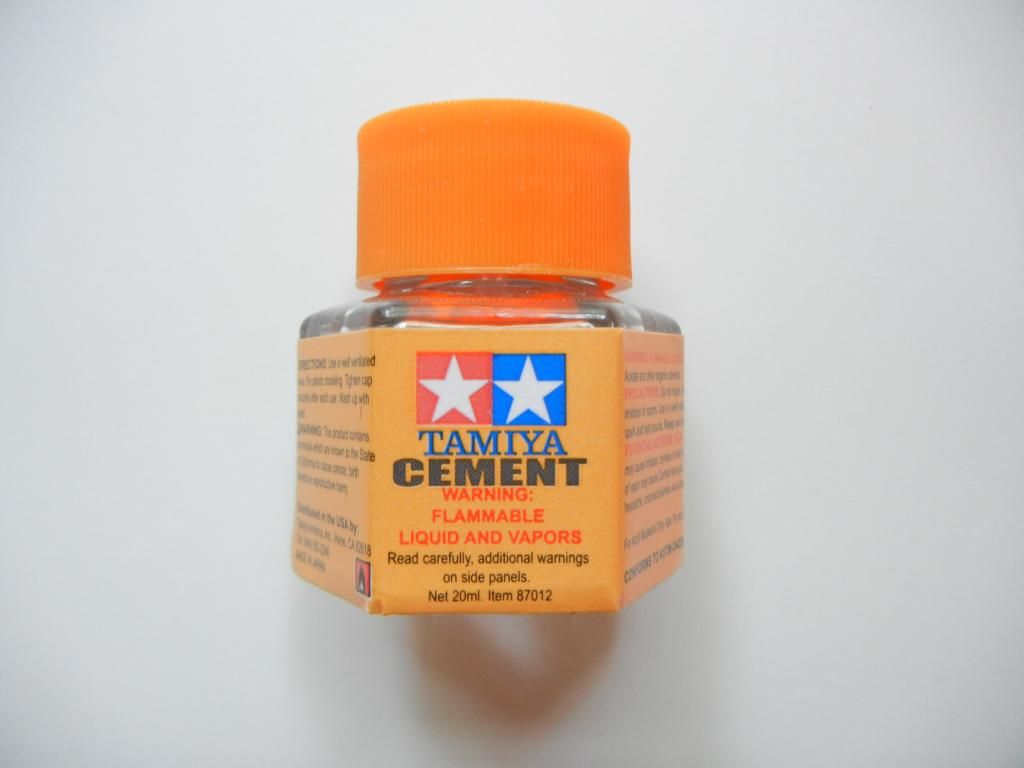 This is Tamiya's thick liquid cement. It works great for attaching small parts! It goes on like a blob of superglue, but works like standard liquid cement. It looks like it will also be useful for attaching poor-fitting parts with gaps. I've used it on this build and it will be my "go-to" glue for attaching small parts on future builds - highly recommended!
That's all for now!
Comments/critique/questions always welcomed!
Doug